Hardware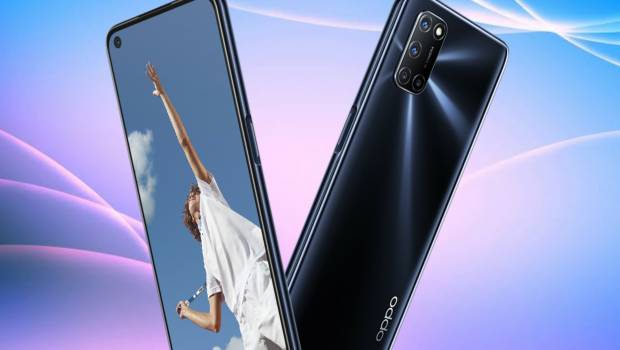 Published on April 30th, 2020 | by Adrian Gunning
OPPO A52: The Smartphone with an A+ Scorecard
The sleek and sharp smartphone that packs a punch with design and functionality at RRP $299
30 April, 2020 – Smartphone maker OPPO has today announced its latest smartphone, the A52, which is jam-packed with Aussie user's favourite features. OPPO's A-series is much loved and known for packing premium features into smartphones at affordable prices and at $299.00 the A52 is no exception.
The A52 has the user at the centre of everything. Featuring a 1080p Neo-Display screen that provides users with crystal clear picture quality and an AI quad camera, wide-angle set-up for picture perfect photo and videos. The phone packs an impressive 5000 mAh battery to keep it going all day long with all of this wrapped into a 8.9mm, 192 g device. At an affordable price, users can enjoy all the features of a premium smartphone without having to break the bank.
"The A52 is the latest device to join OPPO's A-series, giving Aussies a quality smartphone at an affordable price, with all the features users want in a phone. At OPPO we put the user first and the A52 is an extension of this, providing an immersive user experience like no other," said Michael Tran, Managing Director at OPPO Australia.
"Users can enjoy a high quality picture display that can adjust to certain light scenarios, a long lasting battery and AI quad camera setup with video stability so users can shoot on the go. Premium doesn't have to be pricey and the A52 is a perfect example of this,"added Tran.
A+ Picture that's easy on the eyes
The OPPO A52 features a 1080p Neo-Display with a 90.5% screen to body ratio, giving the user crystal clear visuals and low power consumption. If that wasn't enough, the A52 comes complete with Eye Care Mode to filter out the blue light of the screen and effectively reduce the harm of the screen on the users eyes!
The screen comes in 6.5-inches and has the front camera embedded with the left and right bezels being only 1.73mm in width to allow a high screen to body ratio. The display features LTPS (Low Temperature Polycrystalline Silicon) technology, has a 1080p resolution, giving a sharp and clear picture. The screen's maximum brightness of 480 nits allows users to clearly read what is on screen even under strong sunlight and the AI backlight adjustment has been optimised to better learn the users manual adjustment habits to provide a more individualised screen experience.
A+ Photography to broaden your horizon 
OPPO's A52 comes equipped with a 8MP front camera and a main AI quad cam setup comprising a 12MP main camera along with a 8MP Ultra Wide Angle Lens. The wide angle lens helps users capture life's best moments without having to cut anything out. No matter if it's shooting scenery or small spaces, the 119.1° can help users fit more into frame than ever before.
Ultra Night Mode 2.0 means images shot on the A52 stay bright in low light settings, colours still pop and features stand out. AI beautification technology is supported on the A52 and applies customised beautification effects based on facial data points, providing a personalised beautification effect for up to four people in group photos.
In addition to the wide angle, the A52 features Anti-shake video performance, thanks to Electronic Image Stabilization (EIS). With the wide angle lens, users can capture quality content every time.
A+ Performance and power in the palm of your hand 
The A52 features OPPO's signature Color OS 7.1 operating system, giving the user a smoother and more intuitive experience. Color OS 7.1 comes with dark mode and a smart sidebar, allowing for a more immersive user experience.
OPPO's performance boost engine, Hyperboost, allows apps and games to respond more quickly and the entire system to run more smoothly. Hyperboost allocates system resources faster and more efficiently, adapting to different app scenarios and the user's behaviour. The device also features 4GB memory and 64GB storage.
The phone features an impressive 5000 mAh battery that gives all day play. Coupled with the 18W Fast Charge, which powers the A52 from 0 to 50% in just 45 minutes, low battery is a thing of the past.
A + Immersive sound experience 
The A52 features Dual Stereo Speakers that feature ultra high volume and high sound quality with speakers at the top and bottom of the phone to create immersive surround sound. Users can control treble, alto and bass with ease to tailor to their listening needs.
A+ Design and comfort 
The A52 has a 3D Quad-curve body making it more comfortable to hold in your hand and is lightweight at just 192g. The fingerprint unlock has moved and has a new home on the side of the phone, making it more convenient for users and allows for a faster recognition rate. Moving the fingerprint unlock to the side makes it easier for the user to handle with one hand or without even picking up the phone.
For further information, visit oppo.com/au.