Films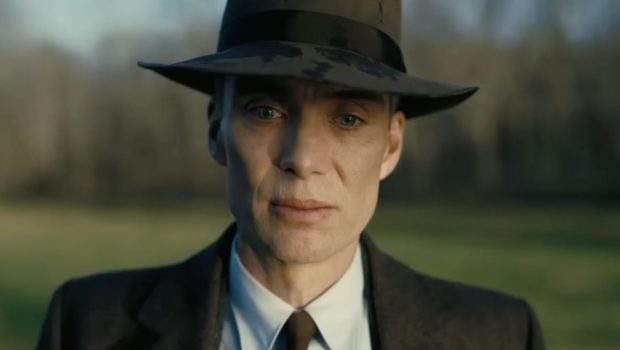 Published on July 21st, 2023 | by Branden Zavaleta
Oppenheimer – Film Review
Reviewed by Branden Zavaleta on the 21st of July 2023
Universal presents a film by Christopher Nolan
Screenplay by Christopher Nolan based on 'American Prometheus' by Kai Bird and Martin J. Sherwin
Produced by Emma Thomas, Charles Roven, and Christopher Nolan
Starring Cillian Murphy, Emily Blunt, Matt Damon, Robert Downey Jr., Florence Pugh, Josh Hartnett, Casey Affleck, Rami Malek, and Kenneth Branagh
Cinematography Hoyte van Hoytema
Edited by Jennifer Lame
Music by Ludwig Göransson
Rating: MA15+
Running Time: 180 minutes
Release Date: the 20th of July 2023
With Oppenheimer, Christopher Nolan will rewrite the public consciousness, like Tarantino did for Sharon Tate in Once Upon a Time… in Hollywood (2019). He has made the man who led the creation of the atomic bomb, and who said "now I am become death, the destroyer of worlds", into a hero.
This is partly due to Nolan's attentive focus on both J. Robert Oppenheimer, and the people in his life (it's less about bustling innovation and big bangs than you might think), but also due to its scale. The book that Oppenheimer is partially based on, American Prometheus (2005), is the definitive Oppenheimer biography, but it's far less triumphant, and ends where his life ended where Oppenheimer was a shadow of his former self. Nolan has with aplomb taken this Pulitzer Prize-winner and built an engaging blockbuster.
The film covers a lot of ground. Robert's (Cillian Murphy) days as a student fly by, he becomes romantically entangled with an American communist, and he teaches physics at Berkeley. From here three stories emerge: the story of Los Alamos and the Trinity tests, his infamous security hearing, and a second hearing the importance of which becomes clear later on. It's a film with many faces and moving parts, but even if some of the finer points evade you, you'll still be swept up in it.
Oppenheimer is Nolan's Lawrence of Arabia (1962). It is a sweeping historical epic that pulls political, drama, and action films together and into reality. It's also a cohesive mix of all his previous directorial efforts. Like Memento (2000), the timelines run in either colour or black and white, with the colour indicating the present (or the past). Like Interstellar (2014), science is given great reverence and is depicted spectacularly. Atomic chain reactions are shown like firecrackers in outer space. And you can even see a twinkle of Nolan's Batman in Cillian Murphy's stoic Robert. But most impressively is how Nolan has repurposed his classic movie-magic surprise ending. Oppenheimer clearly cannot end with "Was it all a dream?" or "He had a twin brother?". Somehow, he's managed the same magic trick and taken it to new heights. After three hours of Murphy's J. Robert Oppenheimer, his words carry great weight, and his final lines are thrilling.
Never has a Nolan character been so thoroughly developed. Oppenheimer's love life, his neuroses, his charisma, and confusion are on display and described not in shorthand, but thoroughly (though even three hours won't fit a man's life). He poisons an apple for a beloved teacher, and after marriage he returns to an old lover, just because he said he'd always come if she called. American Prometheus's writers called Robert Oppenheimer an enigma, but seeing his many contradictions and confusions lovingly rendered with Nolan's bag of cinematic tricks conveys his inner world without deflating that mystery.
When Nolan said to watch Oppenheimer in IMAX, he didn't say it just so you could see the big blast on the big screen (which is pretty awesome). The crackle of radiation and the ticking of bombs in Göransson's score excite your heartbeat, the pressure of the confined security hearing swells, and there's also video encoding to consider. Streaming tech has its limitations, and those limitations show most when there are many moving objects on screen. Confetti, crowds, and molecular fission will blur and fragment on your screen. So regardless of the immersive and exciting effects of IMAX, you'll plain miss out on some of the film if streaming at home.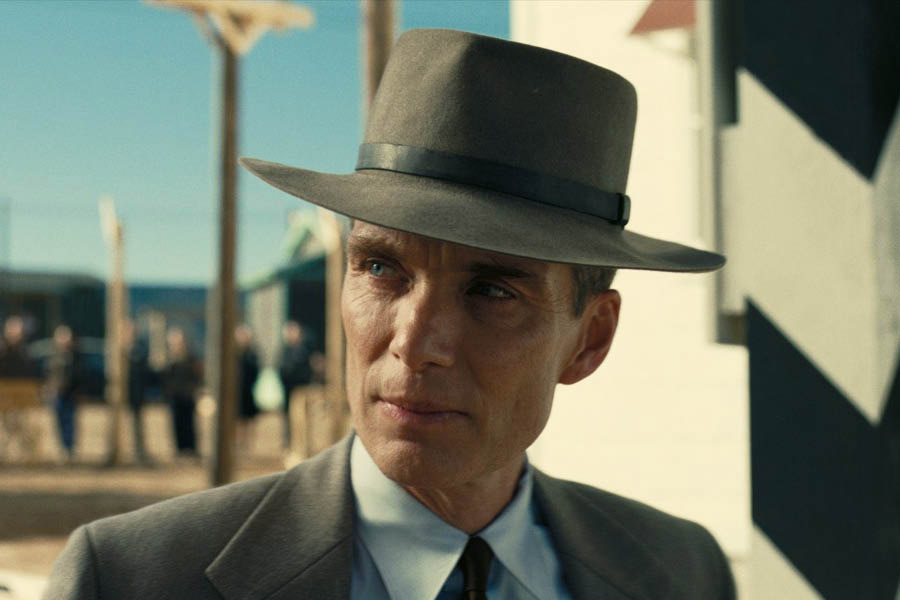 And besides that, there are a lot of famous faces in Oppenheimer. So many that even wonderful lead actors are given half a minute or less on screen. It's impressive, but a little distracting. Casey Affleck appears on screen, promising to be a new antagonist (or just a new character), is swept off screen and later the same is done to Gary Oldman. Small issues like this distract or derail another Nolan plot that requires high attention, and with few action scenes to refresh, some viewers will be lost.
It's true that Oppenheimer doesn't quite top the most spectacular moments of his oeuvre. The automobile acrobatics of The Dark Knight's Batpod chase, the controlled chaos of Tenet (2020), or the transcendent end sequence of Interstellar remain high points. He does improve on many of his tropes though, such as Memento's interweaving narratives and The Prestige's recontextualizing final reveal. Even more impressive are the new heights his storytelling has reached. Oppenheimer tells a far more cohesive and gripping story than Nolan has delivered before, and there's no doubt it will sit among the upper echelons of the filmmaker's career.
Summary: Oppenheimer is the spectacular story of a cowboy genius. It tells a far more cohesive and gripping story than Nolan has delivered before, and there's no doubt it will sit among the upper echelons of the filmmaker's career.