Games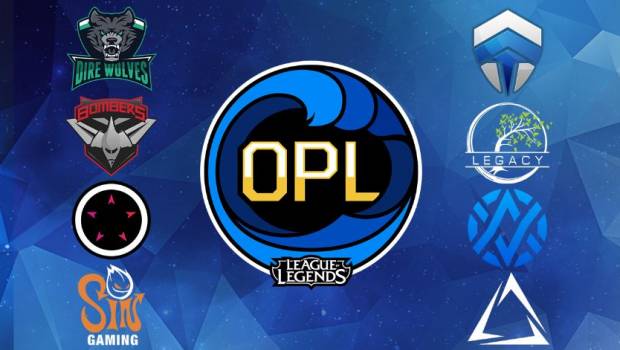 Published on January 18th, 2018 | by Admin
OPL 2018 SEASON BEGINS THIS WEEKEND
The countdown is on for the return of the League of Legends OPL (Oceanic Pro League). The 2018 season, presented by Hungry Jack's, starts this Saturday and will run for 11 weeks, promising to be the most competitive season yet.
With three new teams – Bombers, Order and Tectonic – entering the league and roster shake-ups across all eight teams, esports fans can look forward to an unpredictable and compelling Split 1 competition.
Kicking off the first game of the season, reigning champions the Dire Wolves, will face The Chiefs, who are looking to exact revenge in this Saturday's 2017 Grand Final rematch at 2pm (AEDT).
Bryce "EGym" Paule, who finished up his playing career with The Chiefs last season, will be joining Jake "Spawn" Tiberi and Laura "Saerianne" Scott on the OPL presenting team and he believes that the Dire Wolves will have a tough opener.
"Dire Wolves lost two of their players, Destiny and Phantiks, to the Chiefs this season, with Phantiks becoming the Chiefs' coach, so this grudge match will be a big test to see if they still have the firepower to retain their back-to-back titles," said EGym.
"Considering all the new OPL lineups, which include new domestic, Korean and European players, and the increasing team investments, fans can expect the 2018 season to be vastly different than previous years, with more teams jostling for the top spot on the ladder."
To encourage team competitiveness and create a bigger and better league that fans can get behind, the OPL has restructured for the 2018 season. The most notable change is that the OPL Promotion Tournament will reduce to one relegation match at the end of the year; a move that empowers OPL players and teams to sign healthy agreements around rosters, housing, sponsorships and training facilities. The OCS will also change to a single season format, expanding to fourteen teams, and the Oceanic Open Ladder will be replaced by grassroots activities organised by OCS teams and third parties, who can offer more competitions to develop amateurs.
The OPL will be streamed live on the OPL Twitch, Twitter and YouTube from 2pm (AEDT) every Saturday and Sunday.
For those that can't get enough of the OPL, the OPL tipping competition is now open for registrations and OPL team icons are available to purchase in game so fans can show their support for their team.
For more information on the 2018 OPL Season, tipping competition and team icons visit oce.lolesports.com and follow the OPL Facebook and Twitter pages.