Games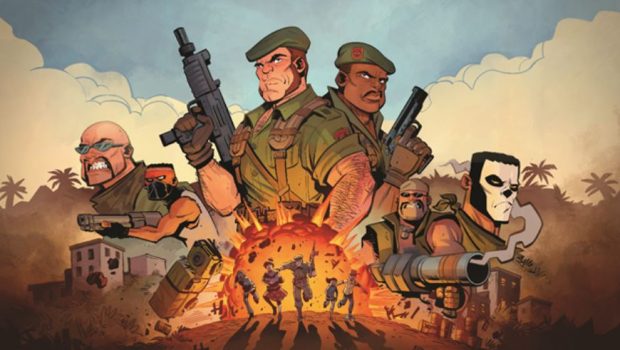 Published on October 11th, 2023 | by Adrian Gunning
Operation Wolf Returns: First Mission will be available on September 21st on consoles
Microids is pleased to announce that Operation Wolf Returns: First Mission will be available on September 21st, 2023 for PlayStation 5, PlayStation 4, Xbox One, Xbox Series X|S, Nintendo Switch and PC. Discover or rediscover Operation Wolf, the cult arcade game released, developed and published by TAITO in 1987, which left its mark on a whole generation of gamers as one of the first games to feature a horizontal scrolling rail shooter.
Developed by the French studio Virtuallyz Gaming, Operation Wolf Returns: First Mission remains faithful to the spirit of the original game, while premiering a new artistic direction. Players will find themselves transported back to the world of 80s action films, thanks to a gameplay focused entirely on non-stop action.
In its solo or coop campaign, play as a special agent fighting a new criminal organisation. In addition to arms and drug trafficking, the organisation, led by the mysterious General Viper, has developed a powerful new weapon. After discovering several of its bases, you will be sent to dismantle the organisation, destroy the weapon and free the hostages held captive in surrounding camps.
Game features:
Comeback of the 1987 cult arcade game!
New art style
Non-stop action
A 6-level campaign that can be played by one or two players
A survival mode (endless waves of enemies)
A full blown arsenal (smg, shotgun, grenade launcher…)
Operation Wolf Returns: First Mission (non-VR) will be available digitally and in a retail Day One Edition on PlayStation 4, PlayStation 5 and Nintendo Switch on September 21st, 2023. The game will be available exclusively as a digital version on Xbox One, Xbox Series and PC. Operation Wolf Returns: First Mission VR is already available on Steam VR, Meta Quest 2, PlayStation VR 2, Pico 4 , GOG and Epic Game Store.