Games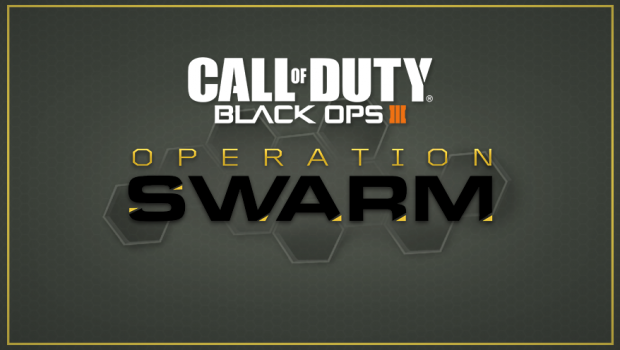 Published on May 2nd, 2018 | by Admin
Operation Swarm Heading to Call of Duty: Black Ops 3
Ahead of the May 17 reveal of Call of Duty: Black Ops 4, Treyarch has unleashed a tonne of new items in Call of Duty: Black Ops 3, to further extend your Black Ops experience. In Operation Swarm, Prop Hunt makes its debut, a revamped map gets a new look, and new weapons and new Specialist themes make their appearance! Read on for details, and then join the swarm:
New Mode
The fan-favourite Prop Hunt mode is coming to Call of Duty: Black Ops 3! Props and Hunters can do battle in hide and seek combat throughout different locations. Starting today, ten maps will be available for Prop Hunt play in Black Ops 3.  As a bonus, Prop Hunt will also come to Nuk3town, but with a different set of rules. 
New Weapons & Weapon Camo
Two tried-and-true weapons will be buzzing into Black Ops 3 with Operation Swarm for the first time: the RPK and the Sten! Adorn the RPK, Sten, or any of your favourite weapons with the HIVE weapon camo. This limited time camo puts the sting in Spring. The new weapon camo is only available in the Black Market until May 10 at 3am ANZ.
Fringe Nightfall
Before it became a forgotten farm town, Fringe was a small, but bustling community. Now, see it at night, back in its Heyday as a storm rolls in across the horizon, making it the perfect evening for a new conflict.
New Specialist Themes
As if that's not enough, nine new Specialist themes are also incoming. These sleek new themes will outfit your Specialist in style and identify you as a key agent of Operation Swarm. 
And More!
There's even more planned throughout Operation Swarm, with 2XP playlists, and for a limited time starting today through May 10 ANZ, you can get a unique Operation Swarm Calling Card just for logging in. Operation Swarm is live now and is the perfect way to count down the days until the community reveal of Call of Duty: Black Ops 4 on May 17 in LA! Head to CallofDuty.com at 3am on May 18 in ANZ to stay tuned throughout the event.