Events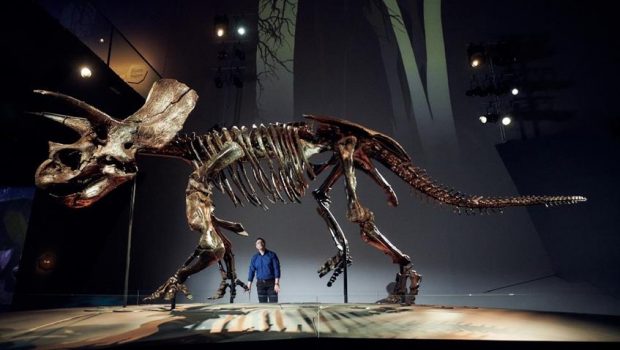 Published on March 16th, 2022 | by Adrian Gunning
OPENING WEEKEND A ROARING SUCCESS AS THOUSANDS ROLL IN TO MEET HORRIDUS AT MELBOURNE MUSEUM
Melbourne Museum's new exhibition Triceratops: Fate of the Dinosaurs opened to sold out crowds over the long weekend with thousands of visitors roaring in to be among the first in the world to meet Horridus. The highly anticipated unveiling of the world's most complete and finely preserved Triceratops saw Melbourne Museum draw Labour Day long weekend numbers that exceeded pre-COVID visitation by 75%.
"We are thrilled to introduce Horridus to the world, an exceptional object of majesty and wonder. "Triceratops: Fate of the Dinosaurs is a spectacular exhibition, remarkable in its ability to captivate dinosaur enthusiasts of any age," says Lynley Crosswell, CEO & Director of Museums Victoria.
"Now on permanent display as part of the State Collection, Horridus will draw visitors and researchers from around the world who'll continue to learn from Museums Victoria's Triceratops, for generations to come."
This world-first exhibition highlights the uniqueness of Museum Victoria's Triceratops specimen, which will tell new stories about the history of our planet, life on Earth and the Triceratops itself.
At an impressive 85% complete, visitors to the exhibition come face-to-face with the most formidable herbivorous animal that has ever roamed the planet, highlighting what makes Horridus one of the world's most important fossil finds in history.
"Being permanently housed at Melbourne Museum means this remarkable fossil will be accessible for generations to come," says Museums Victoria's Dr Erich Fitzgerald, Senior Curator of Vertebrate Palaeontology.
Minister for Creative Industries, Danny Pearson, says, "After millions of years Horridus the Triceratops is again making an impact on the world, with thousands of visitors from across Victoria and beyond experiencing the epic attraction. We're proud to deliver another draw card to the state that's pleasing crowds and leading to new understandings of our natural history."
Horridus is now on permanent display in Triceratops: Fate of the Dinosaurs at Melbourne Museum, supported by the Victorian Government.
Book your visit with Horridus and explore the new Triceratops website here.