Events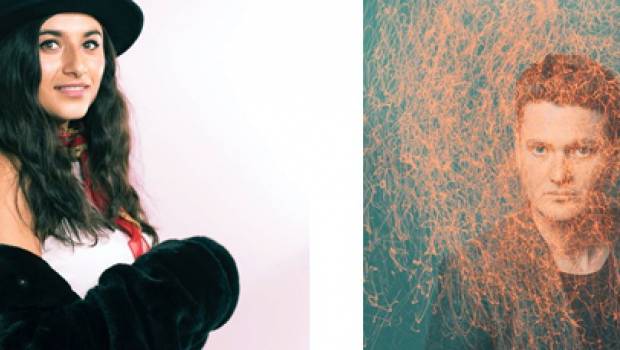 Published on October 23rd, 2020 | by Andrew Bistak
Opening Monday – 2020 Wangaratta Festival of Jazz & Blues
For the first time in its history, the much loved Wangaratta Festival of Jazz & Blues Festival will be presented digitally due to Coronavirus (COVID-19) restrictions.
In an extended 7-day timeframe from Monday 26 October to Sunday 1 November, this online delivery offers every ticket holder the best seat in the house at each and every concert.
The program features Australia's premier jazz and blues artists including new commissions and collaborations, never before seen archival footage, an exclusive international appearance from Netherlands artist Kika Sprangers and the distinguished National Jazz Awards, to mark the 30th edition of the Wangaratta Festival of Jazz & Blues.  Australian artists include Andrea Keller, Scott Tinkler, Barney McAll, Julien Wilson, Margie Lou Dyer, Jo Lawry, Brett Iggulden, Tamara Murphy, Nick Heywood, Zela Margossian, Lazy Eye and The Streamliners.
Included on the program is the highly anticipated National Jazz Awards which have provided invaluable career development to leading Australian jazz musicians since their inception in 1990, with many past winners and finalists going on to achieve national and international acclaim.
Stunning performances showcasing the vocal artistry of this year's 10 finalists – Harriett Allcroft (VIC), Briana Cowlishaw (NSW), Olivia Chindamo (VIC), Amelia Evans (VIC), Lucy Iffla (WA), Lauren Henderson (SA), Josh Kyle (VIC), Owen Measday (WA), Rita Satch (VIC), Jessica Spina (QLD), will be seen across the week.
Accompanied by some of Australia's top pianists, two finalist performances will be screened nightly from Monday 26 to Friday 30 October. The winner and runners up will be announced on Saturday 31 October, with the winner receiving $7,000 and a recording session with Pughouse Studios, 2nd prize $4,000 and 3rd prize $2,000.
ARTIST DONATIONS: Given the challenges 2020 has thrown the arts and entertainment industry, the festival has the provision for tickets holders to donate to the artists whilst viewing the concert. 100% of the donation will go directly to that artist.
2020 FESTIVAL SCHEDULE:
MONDAY OCTOBER 26
7:30pm  National Jazz Award Finals – Lucy Iffla (WA), Lauren Henderson (SA)
8:15pm  Barney McAll Unit
TUESDAY OCTOBER 27
7:30pm  National Jazz Award Finals – Briana Cowlishaw (NSW), Owen Measday (WA)
8:15pm  Tradition Alive – Margie Lou Dyer Quintet and Al's Emotional Baggage Handlers
WEDNESDAY OCTOBER 28
7:30pm    National Jazz Award Finals – Jessica Spina (QLD), Olivia Chindamo (VIC)
8:15pm    I Heart Improvisation – Maria Moles (drums), Scott Tinkler (trumpet); WOLFA: Jenny Barnes                 (voice) and Mick Meagher (electric bass)
THURSDAY OCTOBER 29
7:30pm   National Jazz Award Finals – Rita Satch (VIC), Joshua Kyle (VIC)
8:15pm   2 x 1 x 3
               Nick Haywood and Tim Stevens
               Stills in Motion – A Retrospective from photographer Roger Mitchell
               Keller I Murphy I Ball 
FRIDAY OCTOBER 30
7:30pm   National Jazz Award Finals – Harriett Allcroft, (VIC) and Amelia Evans (VIC)
8:15pm   The Amersfoort Connection:
               Arcing Wires – Alex Hirlian with his sextet
               Adam Simmons – Broodje Hadi
               Kika Sprangers Large Ensemble (The Netherlands)
SATURDAY OCTOBER 31
3:45pm   FREE Community Program:
               Soli's Blues Group
               Highlights from the 1986 Australian Jazz Convention Archive
5:30pm   Jo Lawry Quartet
6:45pm   National Jazz Awards announcement
7:15pm   Kings and Associates
8:30pm   The New Cabal 
SUNDAY NOVEMBER 1
3:45pm    FREE Community Program:
                Emma Christie Quartet
                Paris Zachariou & Mark Bolsius
6:30pm    Lazy Eye 
7:30pm    The Streamliners  
8:30pm    Zela Margossian Quintet  
Please note: 
– Program is subject to change
– Program times are Australian Eastern Daylight Savings Time (AEDT)