Games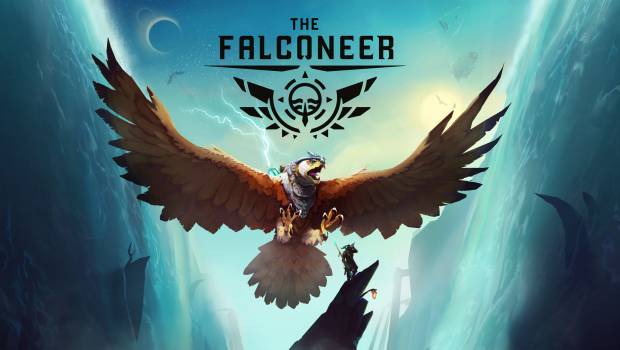 Published on July 24th, 2020 | by Admin
Open-World Air Combat RPG The Falconeer Available Day One on Xbox Series X
International publisher Wired Productions and accomplished independent developer Tomas Sala are pleased to announce that their open-world air combat RPG, The Falconeer, will release day one on Xbox Series X.
Combining classic dog-fighting mechanics, with a breathtaking open-world environment and a cornucopia of fantastical enemies, The Falconeer will support a minimum of 4K resolution at 60 frames per second that will dazzle your eyes with its glorious High Dynamic Range. Smart Delivery will also be enabled to ensure you can play The Falconeer on your favourite Xbox console.
The Falconeer Day One Edition is also available to pre-order at all good retailers and includes a custom reversible sleeve, lenticular card, sticker sheet, a digital download of the Official Game Soundtrack and a digital Game Guide. Retailing for £34.99 / $39.99 / €39.99, The Falconeer Day One Edition is available to pre-order now at wired.gg/FalconeerDayOne
"Having worked closely with the Xbox team over the past year, The Falconeer has found a natural home on the Series X," said Leo Zullo, Managing Director, Wired Productions. "It's a technological marvel that, coupled with Tomas' passion and genius, constantly astounds us. With Smart Delivery, we're ensuring fans get the best version of The Falconeer on any Xbox at no extra cost."
"Working on the Xbox Series X has been a terrific experience," said Tomas Sala, the sole developer of The Falconeer. "My focus – my passion – is to create worlds that aren't just epic landscapes and backdrops but dangerous and haunting places, where the action ties you to the fabric of these worlds. Time spent with the Xbox Series X has allowed me to harness the creative and technical power to take the player on a wondrous journey into such worlds, straight from my imagination, free from limitations."
The Falconeer is an open-world air combat game, featuring frenetic aerial dogfights and deep exploration of the mysterious open-world of The Great Ursee. Generations of poisonous decisions and treason swirl in the deep, as factions clash in a fight to preserve the past or flee its terrible consequences.
The Falconeer launches this holiday season on Xbox One S, Xbox One X, Xbox Series X and PC.
Wishlist on PC now: https://store.steampowered.com/app/1135260/The_Falconeer/
For more information, visit http://www.thefalconeer.com , join the Discord at discord.gg/falconeer or follow the game now to receive future updates on Facebook https://www.facebook.com/thefalconeer or Twitter https://twitter.com/falconeergame.