Games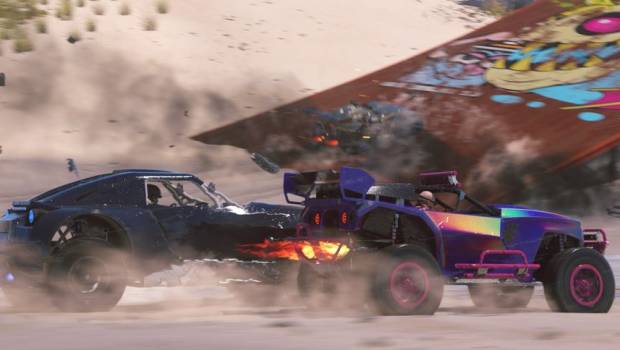 Published on May 19th, 2018 | by Admin
ONRUSH – Team up for the takedown trailer
SYDNEY, 18th May 2018 – Codemasters have today released a takedown focussed gameplay trailer for ONRUSH, the action packed, arcade racer that will smash its way onto the PlayStation® 4 computer entertainment system and Xbox One on 5th June 2018. The new trailer, available to view now at https://youtu.be/DCzdScvuzXU, showcases how teamwork can enable players to complete a variety of stunning takedowns and cause complete devastation to take the win.
The ONRUSH open beta is currently active on both the PlayStation® 4 computer entertainment system and Xbox One, and will conclude at 7pm (AEST) on Monday 21st May.
ONRUSH pitches you into dramatic 6v6 team racing battles where team play is essential if you want to come out on top. Different vehicles and play styles are better suited to certain roles and opportunities than others. You will have to work together as a team to work out who should attack and who should defend in each of the unique game modes.
Each of the eight vehicle classes in ONRUSH has unique abilities that intensify the fight. For example the larger vehicles, such as the Titan and Enforcer give you dominance on the ground, while the bike-style Outlaw class has the 'Slam' RUSH ability which allows you to perform insane takedowns from above.
Takedowns are core to the ONRUSH experience but the Stampede ensures that you are always in the thick of the action. When you get taken out the game will throw you right back into the crowd at full speed meaning that you are always in the fight and that you can immediately seek revenge.
ONRUSH will launch on PS4 and Xbox One on 5th June 2018. For more information about the game, visit www.onrushgame.com. Fans can keep up to date with all the latest news by joining our communities on Facebook, Twitter and Reddit.