Games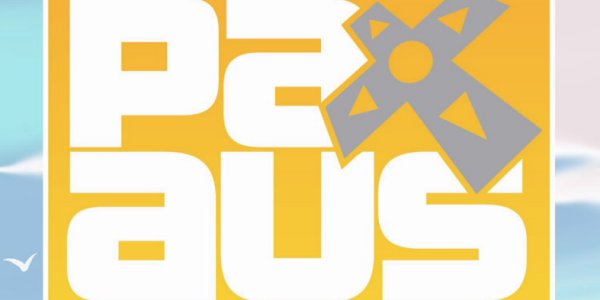 Published on October 16th, 2015 | by admin
ONLY TWO WEEKS TO GO UNTIL PAX AUS!
16 October 2015 – The world's premier games festival, Penny Arcade Expo (PAX) will open its doors to tens of thousands of passionate gamers in just two weeks!
A videogame and tabletop gaming festival jam packed full of panels, tournaments, presentations, international guests, musical performances, and unreleased games, the third annual PAX Aus is set to be the greatest dedicated games event in Australia's history.
PANELS
Featuring international developers, live game shows, cultural discussions, and more, the 6 theatres at PAX Aus will host more than 120 hours of unique gaming content. Highlights include:
Legendary game developer Warren Spector (Deus Ex, Thief, Disney Epic Mickey) presents the opening "storytime" keynote, and will also feature on a Let's Play panel on his original game Deus Ex
ABC TV's Good Game stars will be doing signings, Q&A sessions, and will be filming a live show of Good Game Pocket
Exclusive presentation by Coldwood Creative Director Martin Sahlin on the upcoming game 'Unravel'
Game industry panels featuring special guests as Tony Reed (GDAA), Ron Curry (IGEA), Kathryn Reidy (Classification Branch), Scott Ludlam (Australian Greens Senator), and more
Naughty Dog presents an exclusive look at the upcoming Uncharted 4: A Thief's End
Panels featuring prominent Australian YouTubers and Twitch Streamers
Nintendo presenting Super Smash Bros amiibo championships, Super Mario Maker Make-Off
Game presentations by the developers themselves including Masters of Orion, DayZ, Deus Ex: Mankind Divided, and The Witcher III
The full list of panels can be viewed here: http://paxaustralia.com.au/schedule
TOURNAMENTS
Consoles, PC, Handheld, Tabletop, and Arcade; there are gaming tournaments to suit everyone's tastes and skill levels! Highlights include:
High score challenges on an original Donkey Kong Arcade machine
Over 240 high-end Intel PCs hosting competitions such as Unreal Tournament 2004, Doom, League of Legends, and DOTA 2
Learn to play miniature games, speed painting contests, and paint and takes
Retro gaming comps from River Raid to California Games
World ranked IFPA Pinball tournament qualifiers and finals
Bring your Nintendo 3DS for Mario Kart, Pokemon, and Super Smash Bros competitions in the Handheld Lounge
Xbox One and PlayStation 4 tournaments featuring FIFA, Halo, Call of Duty, and Rocket League
Fighting game competitions from CouchWarriors on Killer Instinct, Ultra Street Fighter 4, Guilty Gear Xrd, Dead or Alive 5, and more
The full list of tournaments can be viewed here: http://paxaustralia.com.au/schedule
EXHIBITORS
Featuring the world's biggest publishers, advanced hardware manufacturers, virtual reality systems, and innovative indie developers, the PAX Aus show floor is bigger than ever. Highlights include:
Nintendo, Xbox, and PlayStation mega booths on the show floor
Playable versions of Just Cause 3 and Dark Souls III at the Bandai Namco booth
Playable titles such as Star Wars: Battlefront, Total War: Warhammer, Unravel, Just Cause 3, Dark Souls III, Rise of the Tomb Raider, Battleborn, and more
SteamVR demonstrations at the Opaque Multimedia booth
Live broadcasting from the Twitch booth every day
Daily LAN party events with MSY featuring Tom Clancy's Rainbow Six Siege, hosted by Gigabyte Australia with special guest Jeremy Ray
Alienware will feature their upcoming Steam Machine, as well as Zero Latency VR.
Debut of PAX Rising pavilion hosting over 75 Indie Developers
International developer Team17 showcasing Worms WMD and Sheltered
The full list of exhibitors can be viewed here: https://guidebook.com/guide/48636/list/184670/