Games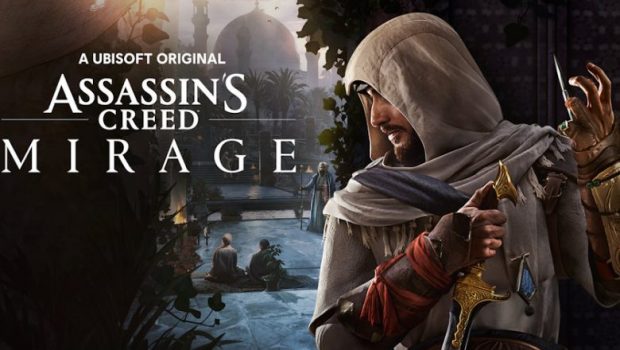 Published on September 21st, 2023 | by Alex Novus
ONEREPUBLIC COLLABORATES WITH ASSASSIN'S CREED TO RELEASE "MIRAGE (FOR ASSASSIN'S CREED MIRAGE)" FEAT. MISHAAL TAMER
Interscope in partnership with Ubisoft are set to release Mirage (for Assassin's Creed Mirage) by OneRepublic featuring Mishaal Tamer. This is the first time the Assassin's Creed® franchise collaborates with a top 50 global artist. This aligns with the dedication and effort that has been invested in Assassin's Creed music over the years, resulting in a Grammy Award this year. The single will be available on September 22.
The song and lyrics were co-written by Ryan Tedder, songwriter and lead vocalist of the band, who took inspiration from the game. Mirage (for Assassin's Creed Mirage) also samples some notes from the original soundtrack of Assassin's Creed Mirage, composed by Brendan Angelides in collaboration with Layth Sidiq, lead vocalist and violinist.
"Most people don't know this about me, but my band and I are closet gamers. I've been a huge fan of Assassin's Creed since the beginning. Having toured extensively in the Middle East, I wanted to capture the spirit of that region and reflect the location of the game sonically as much as possible. I can't wait for our fans and fans of AC to hear what we came up with.  This was a definite pinch myself moment." – Ryan Tedder (lead singer)
In addition, the band brought in an up-and-coming Saudi artist, Mishaal Tamer, who was the opening act for OneRepublic's Summer European Tour 2023. His style takes inspiration from Arab music from the Levant, Egypt, and the Arabian Gulf, alongside K-pop, Indie rock, and Urban Latino. Both artists' interest of the Assassin's Creed franchise transpired in their latest title.
"To be featured on a song with my musical heroes, OneRepublic that soundtracks my favorite video game, is a dream come true. I am honored to be a part of this special collaboration with OneRepublic and Assassins Creed." – Mishaal Tamer .
Pre-save the single here: https://onerepublic.lnk.to/miragepresave
Watch the teaser here: https://www.youtube.com/watch?v=Dm_BrGu1sHM
With development led by Ubisoft Bordeaux*, Assassin's Creed Mirage is a special game made to celebrate the 15th anniversary of the series. With Mirage, the studio pays homage to the game that started it all by offering a tightly crafted, narrative driven action-adventure experience set in an immersive medieval Middle Eastern setting. Assassin's Creed Mirage tells a powerful coming of age story featuring charismatic protagonists. You play as Basim, a cunning street thief with nightmarish visions, who embarks on a quest to join the Hidden Ones as he seeks justice and answers. Mirage will launch on October 5, 2023, on all platforms. Pre-orders are available on PlayStation®5, PlayStation®4, Xbox Series X | S, Xbox One, Amazon Luna, as well as on Windows PC through the Epic Games Store and the Ubisoft Store**, in addition to retailer stores, with a price of AU$79.95 for the Standard Edition***.
For more information about Assassin's Creed Mirage, please visit: assassinscreed.com