Events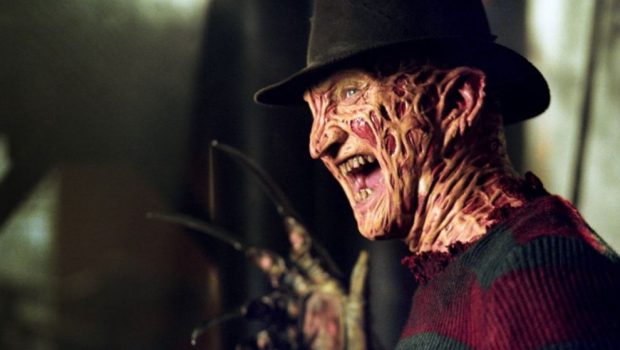 Published on August 3rd, 2016 | by admin
One, two…Freddy's Coming For You! Robert Englund set to thrill fans at Oz Comic-Con Sydney and Brisbane
Oz Comic-Con is welcoming Elm Street's most terrifying visitor to their Sydney and Brisbane events this September. Robert Englund, best known for his role as the nightmare-haunting Freddy Krueger in the cult horror film A Nightmare on Elm Street, is slashing his way through the final two events of 2016.  
Aside from his portrayal of Krueger in eight consecutive films, Englund has had a long and varied career across film, television and voice acting. During his Oz Comic-Con appearances, fans will have the opportunity to attend exclusive question and answer panels with Englund, as well as take part in professional photograph opportunities and autograph sessions.  
For those brave enough to dine with Freddy Krueger, an extremely limited number of tickets to an intimate dinner with Englund will be released at 12PM AEST Wednesday August 3rd. Taking place on the Saturday night of each event, tickets to the dinner are expected to sell out quickly, so horror fans are encouraged to act quickly to avoid being haunted by regret.  
Englund is the latest guest to join the growing line-up for Oz Comic-Con Sydney and Brisbane. Guests previously announced include Keisha Castle-Hughes and Daniel Portman (Game of Thrones), Christian Kane (The Librarians, Leverage), Mitch Pileggi (The X-Files, Supernatural), Timothy Omundson (Psych, Galavant, Supernatural) and Max and Charlie Carver (Teen Wolf).  
Oz Comic-Con is about more than just celebrity guests, however, with plenty of activities and event zones for the whole family to enjoy. Oz Comic-Con Sydney and Brisbane will also host the NSW and QLD finals of the Australian Championships of Cosplay, with the Australian finals finishing up the weekend in Brisbane for 2016, something which is not to be missed.  
Oz Comic-Con will be held in Sydney at the Sydney Exhibition Centre @ Glebe Island on September 10-11 and in Brisbane at the Brisbane Convention and Exhibition Centre on September 17-18.  
For more information, please visit www.ozcomiccon.com.