Blu-ray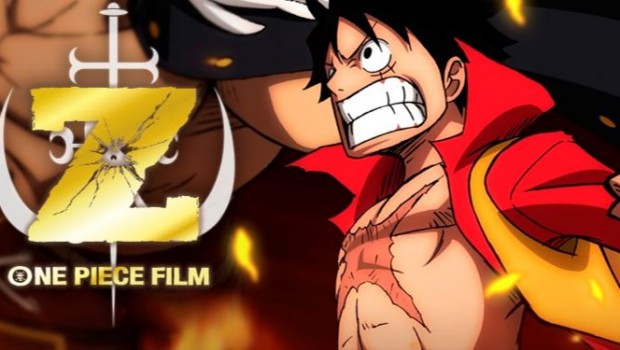 Published on December 7th, 2014 | by James Wright
One Piece Film Z Blu-ray Review
Summary: One Piece are back and bigger than ever in their latest film!
One Piece Film Z
Film Genre – TV Anime
Label – Madman Entertainment
Audio – English (Dolby Digital 2.0)/Japanese (Dolby Digital 2.0)
Subtitles – English
Running Time – 108
Aspect Ratio – 1.78:1
Region Coding – B (Blu-Ray)
TV Standard – PAL
Rating – PG
Year of Release – 2012
Primary Format – Movies/TV – DVD
Reviewer – James Wright
The One Piece saga is a huge franchise that has not only spawned Manga but also TV Series, Movies and Video Games and for fans, One Piece Film Z is the latest piece of this saga which is now available on DVD and Blu-ray. Unfortunately for our ragged and motley group of heroes lead by Luffy (Luci Christian) and his Straw Hat Pirates, they must once again reunite in order to stop the nefarious former Marine Admiral known as "Z" or "Black Arm" (Jeremy Schwartz) from using the ancient mythical Dyna Stones from destroying the world as we know it.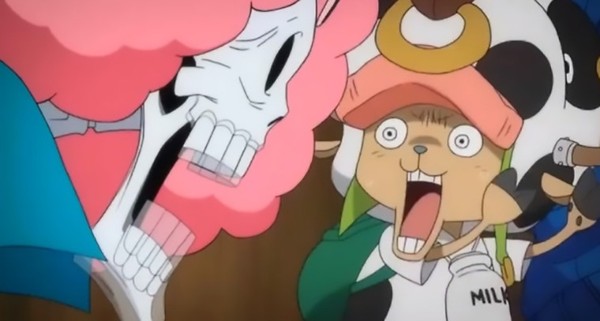 Sure it sounds like just about any other anime but One Piece really focuses on the whacky nature of its characters, especially their relationships and more importantly, there's a healthy dose of humour thrown into the mix. Just check out the above screenshot for craziness!
So with the Dyna Stones stolen by "Z" and his nasty cohorts, the fun loving and bickering pirates are interrupted from their celebrations when the Admiral is actually washed ashore to where Straw Hats are located. When Luffy goes to help Z, things become explosive almost immediately because the admiral's crew attack the Straw Hats and when he finds out that he has fallen upon a pirate strong hold, a huge battle ensues.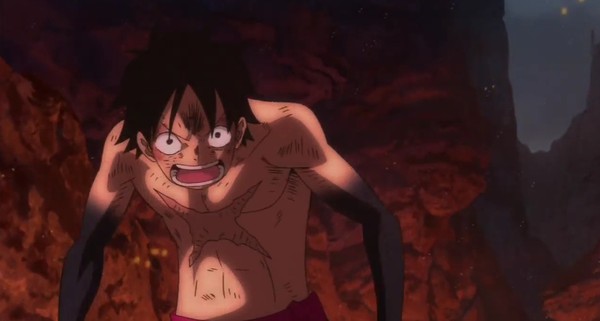 Although the Straw Hats are left battered and almost broken, Luffy regains his strength to rally the pirates together that include Zoro (Chris Sabat), Chopper (Brina Palencia), Sanji (Eric Vale), Nami (Luci Christian), Franky (Patrick Seitz) and Usopp (Sonny Strait) who make one last challenge against Z and his evil minions. Although Z is powered by the Dyna Stones, Luffy believes he has a plan to not only retrieve the stones but ensure that the world is safe from this madman.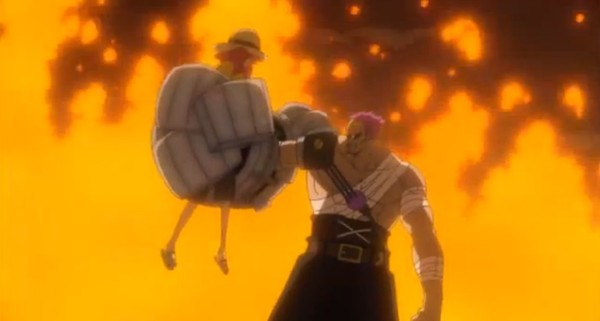 Add in over the top battles, comedy that will at times make you cry plus some great characterisation and One Piece Film Z is a very entertaining story from the One Piece universe. To compliment the entertaining and sometimes complicated story, it boasts some extraordinary animation techniques that really jump out of the screen on Blu-ray. This film also contains a killer soundtrack plus some very professional voice acting that really make the story come alive.
Final Thoughts?
The best part of One Piece Film Z is how the Straw Hats pirate interact with each other in order to save the world which is surprisingly good. There's some great characterisation and Z makes the perfect villain for Luffy or dare I saw arch-nemesis. Add in over the top battles and some spectacular special effects and this is easily one of the better One Piece releases to date.