Consoles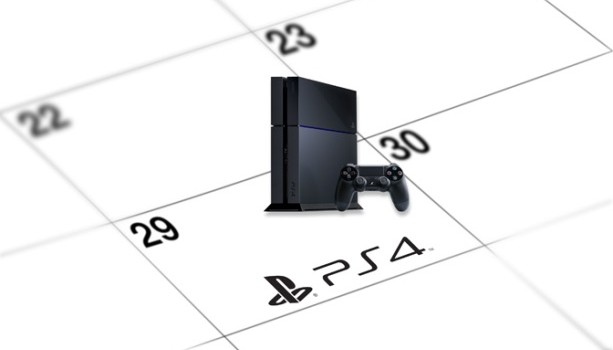 Published on October 30th, 2013 | by Admin
One month to go until PlayStation®4 launches in Australia
Demand for next-generation console down under overwhelming 
SYDNEY, October 30, 2013: One month out from the company's release of its next generation games console, Sony Computer Entertainment Australia (SCE Aust.) reveals the company has been overwhelmed by the enthusiasm Australians have shown so far for the PlayStation®4 (PS4™).
Michael Ephraim, Managing Director at SCE Aust., said, "We've known for a while that we have something really special with PS4 and the number of pre-orders we're seeing through our retail partners affirms this belief. It's been seven years since we launched our last console in Australia and it seems the appetite for a high quality gaming experience continues to grow."
Recent research from Roy Morgan Research (July-August 2013) revealed that 600,000 gamers are already intending to purchase PS4, which represents nearly double the number intending to purchase the competitor product.
Exploring the enthusiasm around the console's release, SCE Aust.'s own research revealed the top three features people are most excited about with the PS4 are the powerful processor, the line-up of new games and the DualShock®4 controller[i].
Ephraim continued, "Sony Computer Entertainment believes that it is important to offer as many gamers around the world the opportunity to get their hands on PS4 this year. The features of the PS4 have really captured the imagination of Australian gamers, making demand far higher than we anticipated. It's clear that PS4's powerful features, personalisation and unrelenting focus on what gamers love most is building up to one of the most exciting launches in our industry's history."
When it launches, PS4 will be the most powerful games console ever, created by game creators for game creators to ensure the best games are on PS4.  This has resulted in the strongest line-up ever for a new PlayStation platform.  With the combination of huge blockbusters such as Killzone Shadow Fall, Destiny, FIFA, Watchdogs and Call of Duty Ghosts, alongside a vast array of Indie titles such as Transistor, The Witness, Rogue Legacy and Hotline Miami 2, PS4 promises to be the best place to play. When combined with the innovative features and services available on PS4, all at a reasonable price, PS4 is set to be the true next generation games console.
PS4 launches in Australia on 29 November and will retail for a recommended retail price of AUD$549.95.
Join the conversation #4ThePlayers.
---
[i] Sony Community PS4™ Research, September 2013, n = 627