Hardware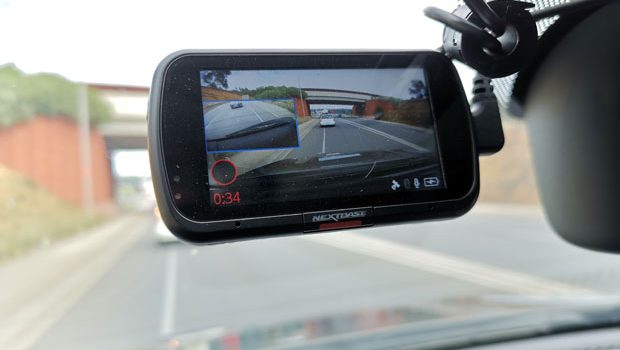 Published on April 13th, 2022 | by Adrian Gunning
One in ten Australian drivers experience a car accident in past 12 months, research reveals
Nextbase, the world's leading Dash Cam manufacturer, has revealed concerning Australian road safety data ahead of the Easter Holidays
● Even with lockdown periods in 2021, Melbourne drivers on average had more accidents than other Australians
● Two thirds of Australians think having a Dash Cam would decrease dangerous driving
● Nextbase urges caution on the road as people head off for their Easter holidays
Australians' concerning driving habits have been revealed by the world's leading Dash Cam manufacturer Nextbase, showing ten percent of Australian drivers had a car accident in the last year – double the rate of the UK. Nextbase research found the likelihood of being in a car accident is increased in metropolitan cities by up to 12 percent compared to regional areas.
14 percent of Melbourne and Brisbane drivers had a car accident in 2021, much higher than drivers in the rest of Victoria (7 percent) and the rest of Queensland (4 percent). Even though Melbourne experienced extended periods of lockdown through 2021, the rate of accidents was significantly higher than other parts of Australia. Sydney saw one in ten drivers report they had an accident in the past 12 months, in line with the national average and seemingly unaffected by lockdown restrictions.
This data comes following Nextbase revealing the Great Ocean Road was voted Australia's Ultimate Road Trip. With many Australians hitting the road for Easter, Nextbase is reminding people to drive safely and to stay calm on their travels.
Small tech investment making a difference

67 percent of Australians responded they would feel more comfortable with a Dash Cam recording in their cars. This follows research completed in May 2021 which found almost half of Australian drivers believe Dash Cams should be mandatory for all drivers (45 percent).
71 percent of Australians would feel encouraged to purchase a Dash Cam if they would get a discount on their car insurance. Two thirds of Australians (66 percent) think having a Dash
Cam decreases the likelihood of dangerous or reckless driving.

Nextbase ambassador and Supercar driver David Reynolds said: "Safety on the road needs to be our priority when driving. It's concerning how high the accident rate was in 2021. I encourage all drivers to be mindful and aware on the roads, not only to keep yourself safe, but to keep other road users safe. As traffic has returned to high levels in our cities again, I urge drivers to remain calm and patient when behind the wheel. Driving with a Dash Cam
influences human behaviour and actions on the road for the better, because it encourages caution and accountability."
Australians grow up on the road
Australian drivers in the age groups 18-24 and 55+ are most annoyed by reckless and dangerous driving (42 percent), compared to just 25 percent of Australian drivers aged between 35-44.
Traffic jams annoy drivers aged 35-44 (25 percent) far more than other age groups, with just 10 percent of drivers aged over 55 citing traffic jams as their greatest annoyance on the road.
Nextbase's Head of Territory for Australia & New Zealand, Ben Sinica said: "It is concerning to see the high numbers of accidents for Australian drivers in the past year. Even with lockdown restrictions, Melbourne still had a higher rate of accidents than other cities.
Weather and road conditions can change quickly in Australia, so it is particularly important to protect yourself and your loved ones in traffic. Whether you hit the road for Australia's Ultimate Road Trip along the Great Ocean Road or are just in your normal travels, please stay safe on the road this Easter. With a Dash Cam, drivers always have a reliable witness on board, providing an extra measure of safety."
About the survey
The information is based on a survey conducted by YouGov on behalf of Nextbase. In the process, 1,199 people in Australia aged 18 and over answered questions online between 26 November and 8 December 2021. The other countries where the survey was conducted are  Sweden, Canada, the Czech Republic, France, the Netherlands, Poland, Germany, the United Kingdom and the United States. The survey is representative.
Nextbase Dash Cams are available from leading retailers including Repco, The Good Guys, Officeworks, Bing Lee, and Camera House.