Comics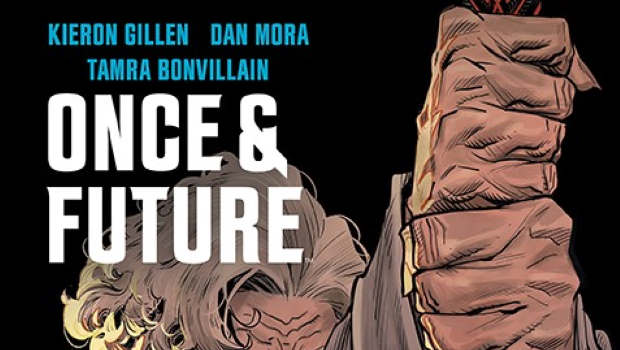 Published on July 29th, 2021 | by Chris O'Connor
Once & Future Volume 3: The Parliament of Magpies Review
Summary: Bridgette, Duncan and Rose are finding it hard to both stay ahead of Merlin and to keep everything secret. How do you battle a figure from legend in the modern day and keep it under wraps?
The story of the Arthurian Legend is one that has stood the test of time… but what if it wasn't entirely legend? Bridgette, Duncan and Rose know all too well about Merlin and Arthur and are trying their best to stay one step ahead of them whilst also keeping the whole thing secret. But the modern world is not a place of secrets and word can spread much faster and farther than ever before.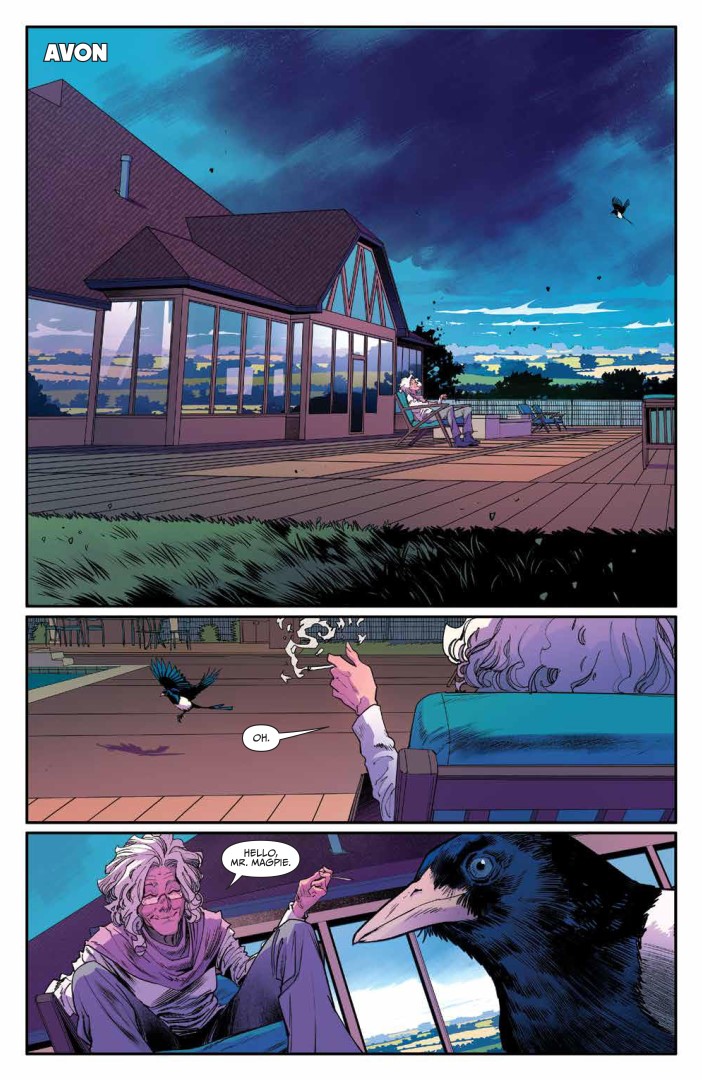 Writing
There's a lot going on here… that could be a bad thing if it was all a bit too much, but the pacing here means it's just a wild ride from start to finish. The tone is set early with the opening, a seemingly idyllic image of a mature lady relaxing in her yard. Soon omens are mentioned, shots are fired and we have a sense of the humour and action to come. Taking an established mythology like the Arthurian Legend and putting a new spin on it is a tricky task… to not just put a spin on it but to use variations of it as part of the telling… well that's going meta and then some and here it works wonders.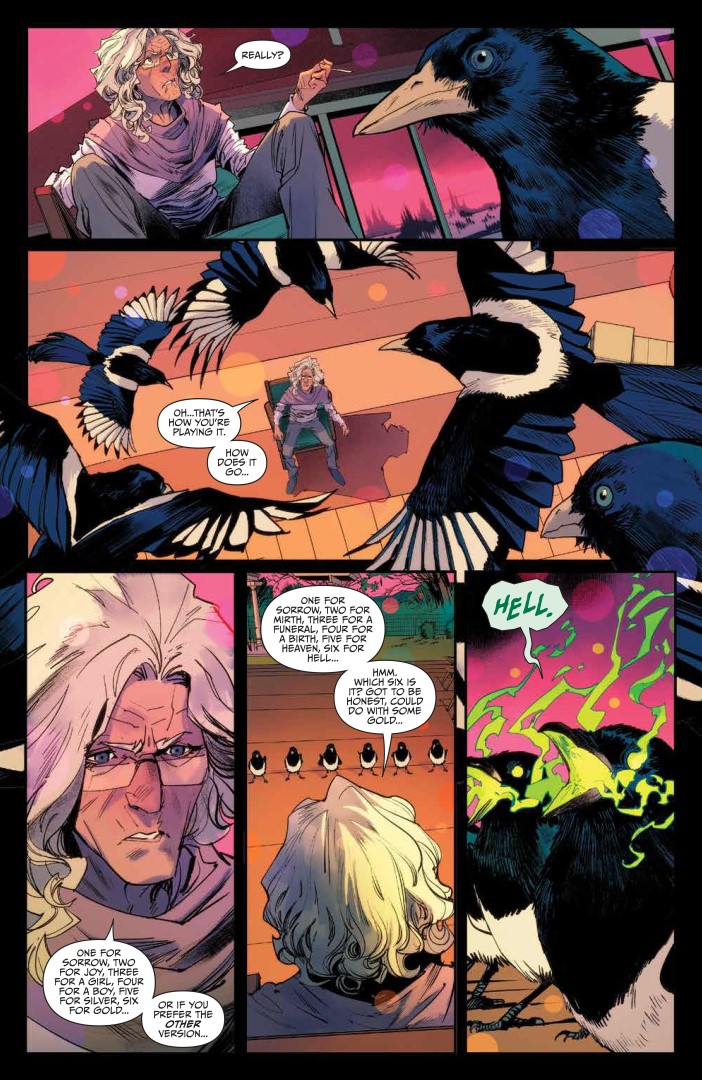 Artwork
For the most part I really liked the artwork, especially Bridgette… she has a lot of character in her face and conveys a lot of the story telling just with her expressions. The line work is mostly nice and clean but I did find the odd panels a bit hard to make out… I think it was a combination of limited colours and details mixed with things I'm not familiar with the shape of… or to put it another way… some of the scenes in Otherworld got a little chaotic for me to clearly tell what was going on… other than some degree of action/mayhem. There's a lot of viscera here too so if you are squeamish… perhaps best to avoid.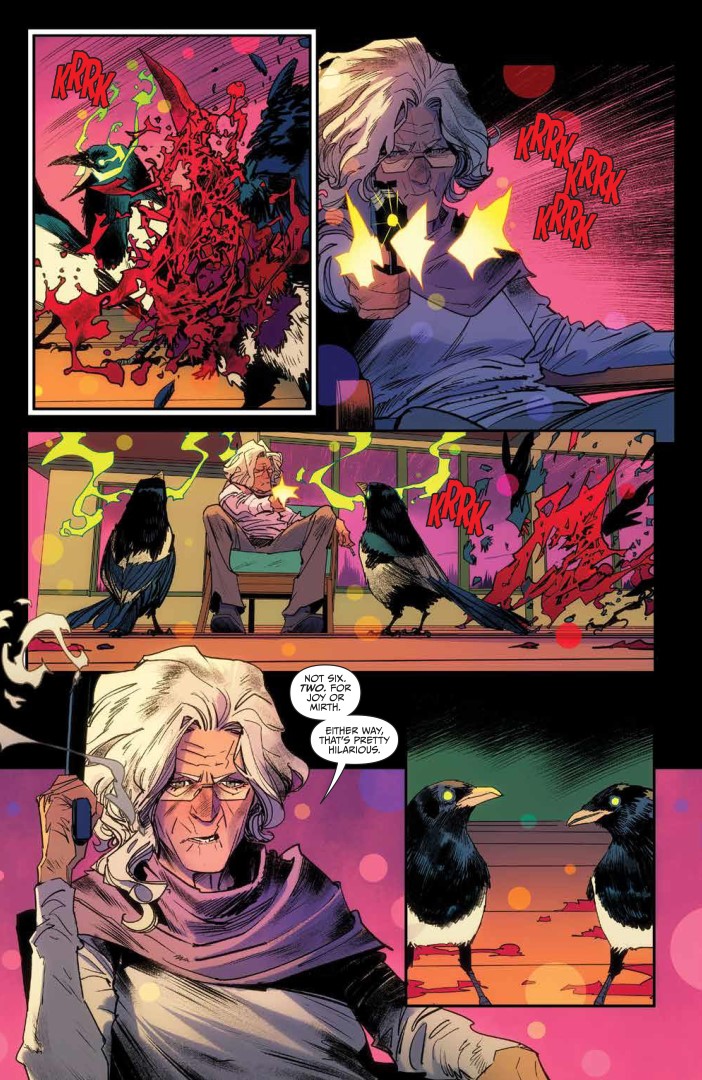 Final Thoughts
It's been a long time since I read an actual King Arthur and the Knights of the Round Table book so to grab this story and see a new take on the legends was a lot of fun. I wasn't sure what to make of it, the concept was appealing but what really had me hooked was those opening pages (which Boom! Studios kindly provided for use with this review)… the scene with the birds at the beginning is just a great bit of scene setting, humour and dread rolled into one. If you like your ancient mythology mixed with a modern take and a lot of action and adventure then this is probably going to be right down your dark alley. Grab a copy and see how deep into Otherworld you can go.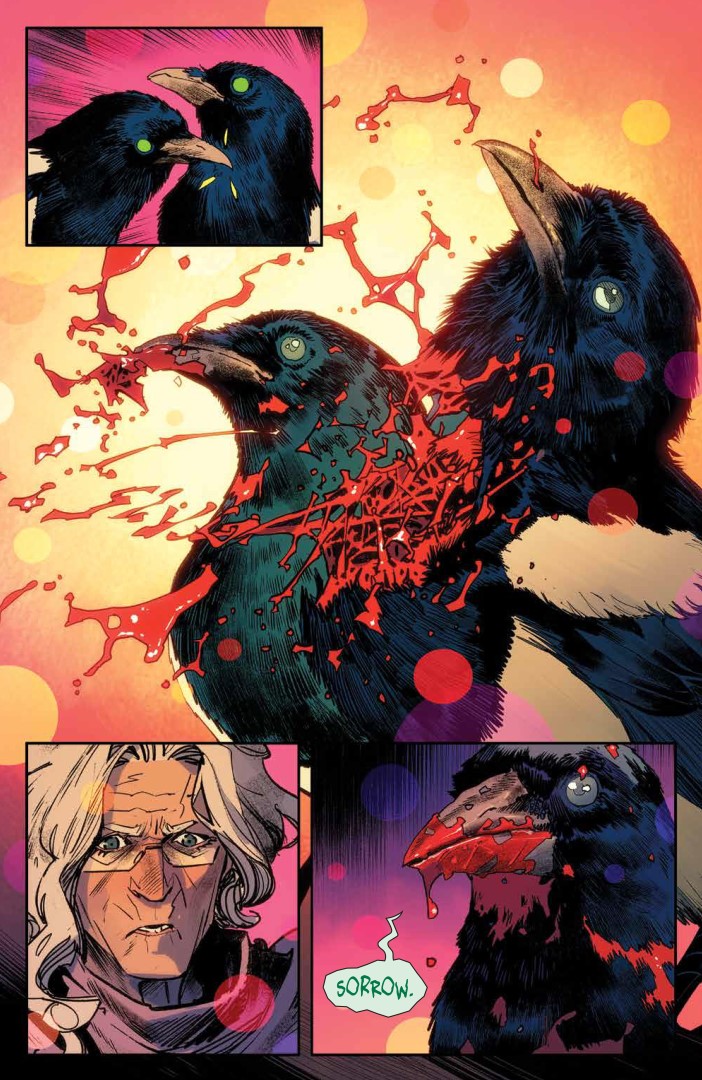 Comic Details
Publisher: Boom! Studios
Writer: Kieron Gillen
Artist: Dan Mora
Colourist: Tamra Bonvillain
Cover Artist: Dan Mora
Genre: Sci-Fi/Fantasy, Action/Adventure
Format: 166pgs FC, TPB
Release Date: 21st July, 2021