Hardware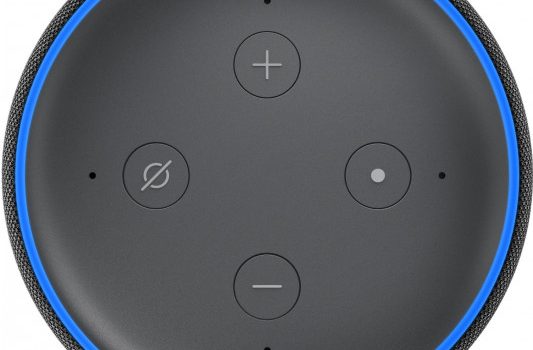 Published on December 21st, 2018 | by Admin
On Dasher, on Dancer, on Alexa and Vixen!
Santa Claus is coming to town and you can track him every step of the, er, sleigh with Alexa!
Alexa's feeling festive, offering a host of new skills designed to get you into the holiday spirit just in time for Christmas. Whether you'd like to track Santa on his Australia-bound journey from the North Pole, sing karaoke along with your favourite Christmas carols, or get some helpful tips on the ideal food and drink for your big day of celebration, jingle that bell by simply saying "Alexa."
It's also not too late for good girls and boys yet to get their wish list to the jolly fella with penchant for red. This is thanks to a new Santa's Letter Blueprint template that will help them write and send a letter to ol' Saint Nick, which they can then track as it heads to the North Pole for processing by Santa and his elves – thank goodness for snow-proof envelopes!
Plus, Alexa is the perfect assistant for making your house feel Christmassy. Just like your own personal Christmas elf, Alexa can tell festive jokes ("Alexa, tell me a Christmas joke"), answer which of Santa's lists you're on ("Alexa, have I been naughty or nice?"), act as a virtual advent calendar ("Alexa, give me my advent calendar"), and much more.
Finally, Alexa makes it possible to create your own Christmas routine. Simply follow the instructions found here to set up your routine, say your chosen command (e.g. "Alexa, start Christmas", and then watch the Christmas spirit burst to life with a flurry of music and lights. We hear this routine is a permanent fixture at Santa's workshop.
There are plenty of other ways Alexa can deliver a little more Christmas cheer, whether through quotes from your favourite Christmas movies, fun Christmas facts, or Alexa's very own Australian Christmas song, Surfin' Santa. For the full list, please see below. With features like these, all you'll want for Christmas is Alexa.
Skills:
Blueprints:
Santa's Letter: Write and send a letter to Santa with your child. Kids will then love checking back every day to track the letter's progress to the North Pole, featuring periodic pre-recorded messages from Santa himself!
Festive Story: Create an interactive Christmas story starring your child as the main character.
Ask Alexa
Advent calendar (available now): each day a new surprise/delighter from Alexa. "Alexa, give me my advent calendar"
Christmas questions, e.g. "have I been naughty or nice?', "what am I getting for Christmas?", "what are you doing for Christmas?", "what do you want for Christmas?", etc. (full list available).
Christmas Easter eggs and Christmas movie quotes, from movies like Elf, Die Hard, etc. (full list available). "Alexa, give me a Christmas movie quote"
Christmas carols – "Alexa, sing me a Christmas song"
Surfin' Santa – Alexa's ANZ Christmas song, "Alexa, sing Surfin' Santa"
Festive fun facts, "Alexa, give me a festive fun fact"
Christmas jokes "Alexa, tell me a Christmas joke"
Christmas stories (with sound design) "Alexa, tell me a Christmas story"
NYE – Auld lang syne "Alex, sing Auld Lang Syne"
NYE – Party's over – Alexa can help you clear out the party – "Alexa, make everyone leave"