Games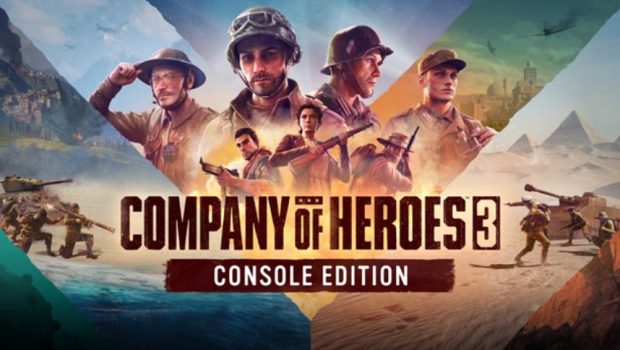 Published on May 17th, 2023 | by Adrian Gunning
OMPANY OF HEROES 3 CONSOLE EDITION – How Relic Brought the Battlefield to Controllers
Lock, load, and get ready to drop directly into the battlefield from your couch with Company of Heroes 3 Console Edition. Relic's storied real-time strategy franchise is coming to consoles for the first time ever – adapting the RTS controls to give players full command of the battlefield with controllers. In our latest dev diary, Relic dives into the process of transitioning historically PC-only titles to consoles and the features players can take advantage of as they work to liberate Italy and fight through the deserts of North Africa.
The Relic Team is very excited to bring Company of Heroes 3 to PlayStation 5 and Xbox Series S|X. The control scheme has been rebuilt from the bottom up to deliver an intuitive UI with features that allow players to issue commands instantly and have full control of their troops on the battlefield. This changes the way you play Company of Heroes 3 and gives players the power they need to deal with the chaos of war.
Company of Heroes 3 Console Edition gives complete control of the battlefield with the new 'Command Wheel' & 'Full Tactical Pause.' These all-new features allow players a moment to breathe, strategise, and instantly issue orders. Whether calling in airstrikes or deploying anti-tank measures to defend a strategic point, Relic has made it easy for console players to move, reinforce, defend, and liberate with the re-designed UI and new features.
Players can pre-purchase their digital copy of Company of Heroes 3 Console Edition directly via the Microsoft Store on Xbox and the PlayStation storefront now. Players can also preorder the physical Launch Edition via www.companyofheroes.com or their preferred retailer.