Hardware

Published on December 23rd, 2013 | by Admin
Olloclip telephone & circular polarizing lens Review
Summary: Definitely a great buy for those that love taking photos with their iPhones!
The Olloclip is one of the smartest attachments for the iPhone 5 which is actually a telephoto + circular polarizing lens. As we all know, the iPhone 5 has one of the best Smart Phone cameras available and the Olloclip enhances the capability of this device.
This is done by providing 2x optical magnification and a circular polarizing lens (CPL) which improves the overall quality of your photos by reducing reflections and light from certain angles. Does it actually work? It certainly does and with some impressive results!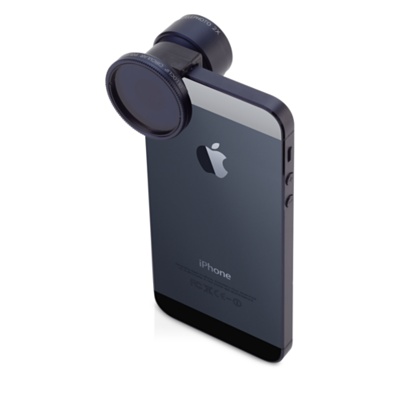 Box Contents
olloclip Telephoto Lens system with permanently attached telephoto lens and filter mount
Removable circular polarising lens
Microfibre carrying case that doubles as a lens cleaner
Telephoto lens cap
User guide
So how does this wonderful technology work?
It actually uses the iPhone 5 camera but is like adding a new lens to it which is similar to a DSLR. The Olloclip is also really easy to install ad it simply clips onto your Smart Phone. Once installed, any app that uses the rear camera on your iPhone 5 will instantly benefit from the Ollocip.
However if you want to maximise the full potential of the attachment, the Olloclip App gives the user additional functionality as your camera now supports 2x optical magnification. In laymen terms, this allows you to zoom closer to what you are taking a photo of, whether a person, scenary shot or even a sports game. Opposed to using the digital zoom which looses image quality, the telephoto lens of the Olloclip physically zooms in.
I must admit that the optical zoom is almost on par with a standalone digital camera so kudos to the developers. With that said, the quality of the photos taken with the Olloclip really enhance what the iPhone 5 can already do.
The images are almost perfect but we found minor chromatic aberration and blurrings around the edges which is nothing too major. Also when using the polarizer, it definitely makes the image considerably clearer. So overall, it's a win-win situation.
There are a couple of cons to this product. Unfortunately due to the snug fit of the olloclip, most iPhone 5 cases will need to be removed in order to attach this to your Smart Phone. Some smaller cases will work or you can purchase a case from Olloclip directly. Also when installed, the product does cover a little bit of your screen but fortunately it does not impede its use too much.
Final Thoughts?
From our years of reviewing, the Olloclip telephoto + circular polarizing lens is quite an impressive piece of technology that once again blurs the boundaries of what a Smart Phone is capable of. It gives a very powerful 2x optical magnification plus some an impressive circular polarizing lens to enhance your overall picture quality.
Definitely a great buy for those that love taking photos with their iPhones!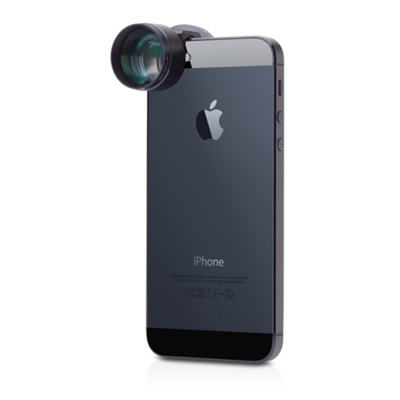 For more information, please visit http://www.mobilezap.com.au/34173/apple/iphone-5s.htm