Games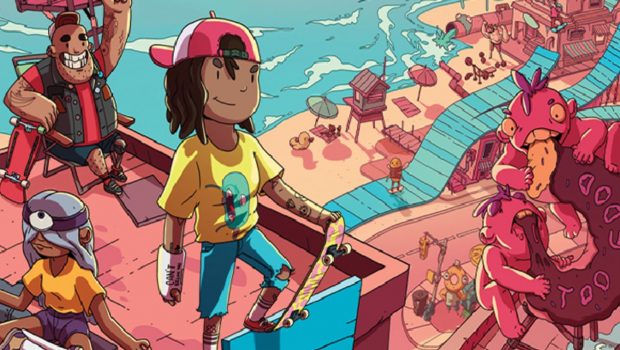 Published on October 4th, 2022 | by Adrian Gunning
OlliOlli World Flips into a Nintendo Switch Box
Today, Private Division and Roll7 unveiled that the critically-acclaimed skateboarding action-platformer OlliOlli World will launch physically for Nintendo Switch from October 28, 2022. OlliOlli World for Nintendo Switch will be available in stores across Australia as a boxed version (containing a code to download the game) and will retail for $29.95.
With a Metacritic Score of 87* OlliOlli World marks one of this year's highest rated games for Nintendo Switch making this rad boxed Switch edition a terrific gift candidate for the upcoming Holidays Season. In their review, Nintendo Life describes the game as "a must-have release that you just need to try" and rates the game with an "Excellent 9 out of 10".
For more stellar review impressions check out the OlliOlli World Accolades Trailer: OlliOlli World – Accolades Trailer – YouTube.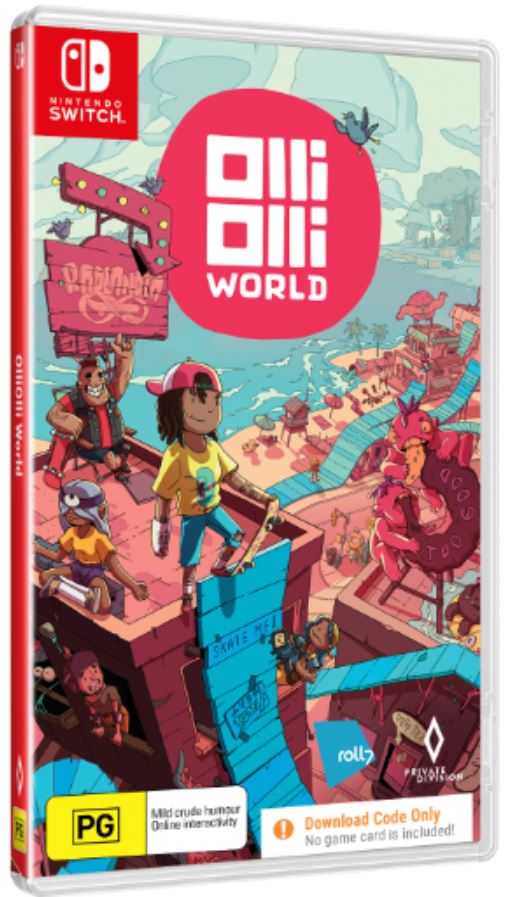 In OlliOlli World, players flip and flow through a vivid, colourful world of Radlandia as they search for the mystical skate gods on a quest for Gnarvana. OlliOlli World's signature flow-state gameplay represents that perfect balance between focus and relaxation, while super tight controls ensure a silky-smooth ride. The delightful and weird Radlandia welcomes new players with open arms, inviting them to tear down streets without fear of face planting and pull off epic tricks which are gradually taught over a journey across the game's varied bizarre zones.
OlliOlli World marks the third entry in the beloved OlliOlli series from Roll7, the London-based studio famous for re-defining genres and creating remarkable games like OlliOlli, OlliOlli 2: Welcome to Olliwood, Laser League, NOT A HERO and the recently released, critically-acclaimed shooter-skater hybrid Rollerdrome. Roll7 is a wholly-owned studio of Private Division and Take-Two Interactive Software.
OlliOlli World is rated Everyone 10+ by the ESRB. For more information on OlliOlli World, subscribe on YouTube, follow us on Twitter or TikTok, like us on Facebook, and visit OlliOlliGame.com.