Hardware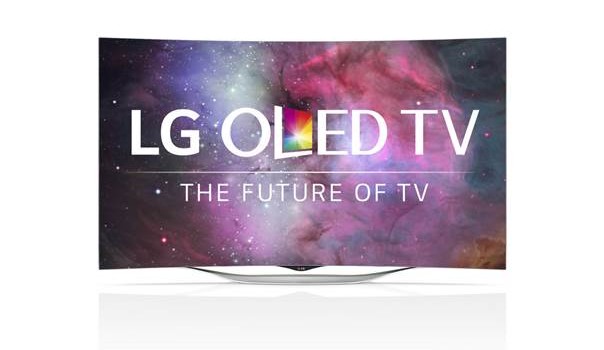 Published on December 19th, 2014 | by admin
OLED TV – THE FUTURE OF AUSTRALIAN TV
LG OLED TV showing incredible growth in Australia 
SYDNEY, 19 December 2014   – The sales momentum of OLED TV in Australia is gathering at a remarkable pace, and LG believes it is poised to become a much stronger segment in the $1.6 billion TV market in 2015.
LG Australia (LG) launched OLED TV onto the Australian market at a premium price point in October 2013. As production yield rates became more efficient, the recommended retail price of LG's OLED offer – the 55EC930T – was lowered to $3,999 in October 2014, driving a massive increase in sales. At the same time, distribution of the model increased significantly to over 300 stores in leading retailers including Harvey Norman, JB Hi Fi, The Good Guys, Bing Lee, Costco, Radio Rentals and RT Edwards.
Since then, this OLED TV has seen exceptional sales growth, with unit sales matching and exceeding many popular 4K Ultra HD TV's and LED/LCD TV's in the market.
Key facts for LG OLED TV (55EC930T):
Significant increase in average monthly sales since September 2014.
Achieved record sales in the last 4 weeks for OLED TV, with week on week sales continuing to grow.
The number one selling 55" TV above $3, 000 in the latest period (average retail selling price)
To date, LG has been the only TV manufacturer capable of producing OLED TV's at commercially viable volumes and production of panels is expected to increase significantly in 2015. LG is currently producing OLED TVs at the M1 line in Paju, South Korea. The recently opened M2 line will quadruple LG's OLED production capacity, reduce costs, and allow LG to create even larger OLED TV's.
LG expects OLED TV sales to further grow in 2015 as it will be supporting its innovative TV range with a sponsorship program of the ICC Cricket World Cup 2015, of which it is a Global Partner. LG will use cricket superstar David Warner of the Australian cricket team as a Brand Ambassador for the program.
Lambro Skropidis, General Manager Marketing at LG says "We know OLED screens deliver unbeatable black and amazingly vivid colours, and we're not the only ones who have adopted this amazing technology – we've seen OLED screens appearing on smart watches, tablets and smartphones all over the world and promoted as leading edge display technology. But we're the only brand that appears to be able to produce OLED for TV's in commercially viable volumes. We're confident the OLED segment has the potential to command 30% of the total TV market in the next 3 years, and LG will be leading this charge, no doubt about it."