Collectibles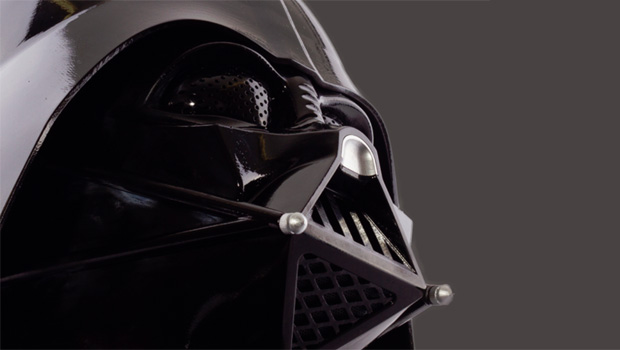 Published on July 2nd, 2017 | by Andrew Bistak
Official Star Wars Darth Vader Bluetooth Speaker
Summary: The Official Star Wars Darth Vader Bluetooth Speaker is another quality product from ACWorldwide that doubles as an awesome movie prop an the ability to listen to use it as an audio device.
These powerful words echo through the heart of Star Wars fans from around the world… "the Force is strong in you but you are not a Jedi yet!"… as sternly told by the Dark Lord, Darth Vader to a young Luke Skywalker in the Empire Strikes Back. Darth Vader is one of the most famous and iconic villains of the big screen who has now been turned into an officially licensed Bluetooth speaker bust of this Sith Lord thanks to ACWorldwide. This company have also created some amazing movie and video game memorabilia but with dual capabilities for display and audio.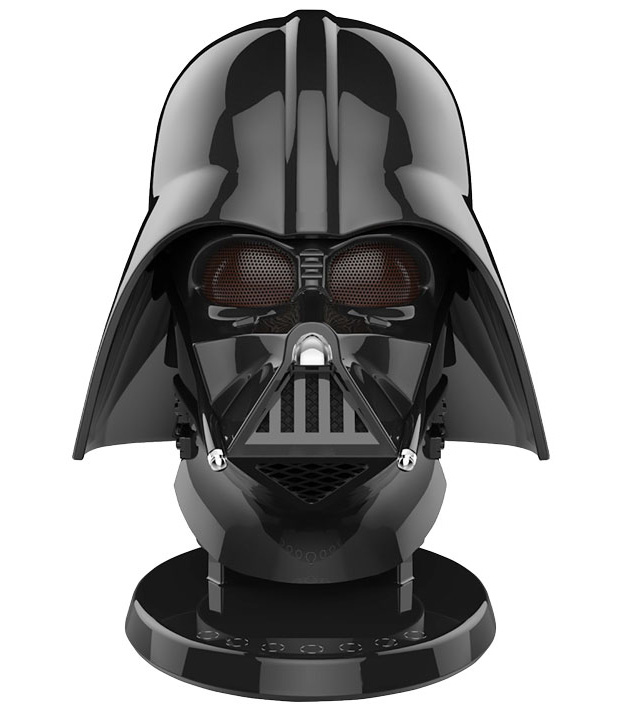 That's right, they have turned a variety of famous characters into Bluetooth speakers so not only can you proudly display them in your home or office but you can even use them to take phone calls (thanks to the in-built microphone) through your smartphones and of course, listen to audio. The first thing that you notice about this bust is the accuracy on the helmet itself which looks like its been taken directly from the movie prop because the attention to detail is amazing. Every detail has been painstakingly recreated and you almost feel like you can put this product on your head. In terms of height, the height of the speaker is 31cm which makes it an almost life size replica of Darth Vader's helmet.
Looking at the helmet, you could be mistaken in thinking that it's just a helmet but under the hood is an actual Bluetooth speaker with a built-in subwoofer and powerful bass to help bring your audio to life as it comes out of Darth Vader himself. Another cool element about this Bluetooth helmet is that when you turn it on, the eyes light up red and it features the iconic sound of Darth Vader.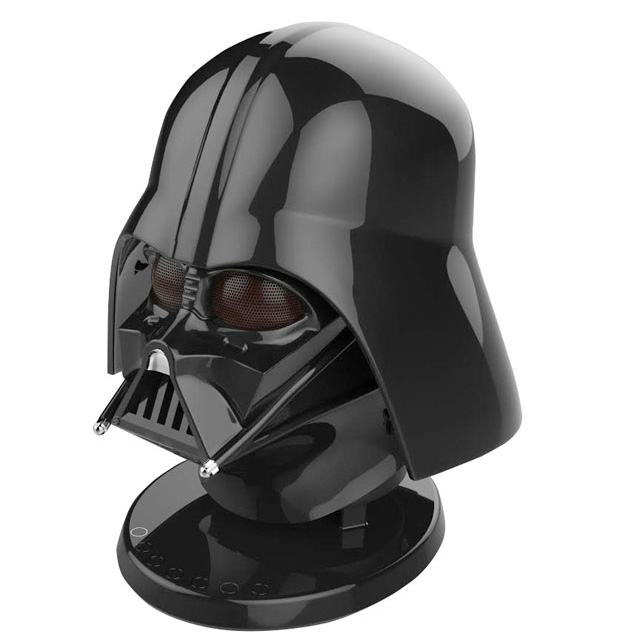 Technical Specifications
Output Speakers: 2x3W – 32mm 4
Frequency Response: 20HZ -20KHZ
DC input: 9v, 2.5hOutput Powerful Ported Subwoofer: 10W – 102mm 2.3
Battery: 8.4V, 2200mAh
Battery time: 4-5 hours
Battery Charge Time: 2-3 hours
Bluetooth Version: CSR 4.0
Bluetooth v 4.0
HFP v1.6 wideband speech (HD voice ready)
HSP v1.2
A2DP v1.2
AVRCP v1.4
DI v1.3
Support for smartphone (apps)
Inside the box, you will find the very lifelike Darth Vader helmet, a worldwide power adapter (UK/EU/USA/AUS), white handling gloves, a manual plus a bag to neatly protect the product when not used. Connecting it to your smartphone is very easy and all you need to do is go into the Bluetooth settings on your phone and then press the 'pair' button on the base of the helmet. I also like that on your phone, it sees the speaker as Darth Vader and during the pairing sequence, the eyes will flash red and you actually get to hear hear the menacing breathing of Vader himself.
Once connected to Bluetooth, the neck part of the helmet will glow blue, indicating that it has a live connection. With that said, the pairing process is very easy and if you want to create a 'stereo' experience, you can even connect another Bluetooth helmet from ACWorldwide such as C-3PO which we also reviewed. It should also be noted that product does support NFC (Near Field Communication) for other pairing options.
In terms of controls, the back of the base boasts the power button, 5volt power socket, USB charger and auxiliary (AUX) in. So if you have another device that you want to connect which may not have Bluetooth, you can use the included 3.5mm cable to increase the audio capabilities of this helmet. On the front of the base are a collection of buttons which allows you to tweak the audio such as bass, audio, skipping tracks, answering an incoming call and a button to select auxiliary mode. The buttons on the base are touch sensitive which work really well.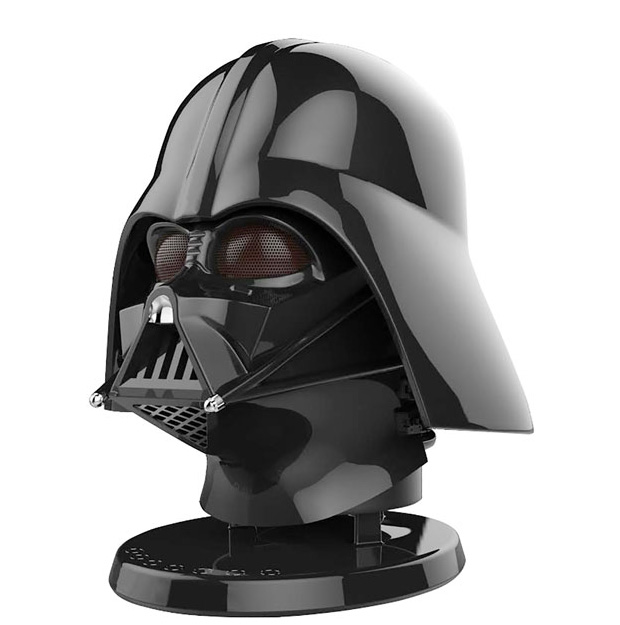 Although the Darth Vader Bluetooth Speaker comes with a power cable, it also has a rechargeable 8.4v 2200mAh lithium battery that on average use, will give you around 4 to 5 hours of use. To check how much is left in your battery, the power LED on the back will glow green if there is over 70% charge, then go to orange below this percentage and finally it will turn red when it's below 20%. When you receive a call, the audio (if it's playing) is muted and the eyes of Darth Vader will flash red, indicating there is a call plus it will produce a beeping noise. It's kind of cool hearing someones voice come out of the helmet… now if only it had a voice changer so they could sound like James Earl Jones.
For a relatively small device, the audio quality is quite good and it does feature a decent bass thanks to the subwoofer. We tested the audio with music, videos and even gaming. Just be aware that this is a prop so don't expect perfect audio but for what it is, it is very impressive. As with other Bluetooth products, most users will be able to get around 10metres in terms of the distance needed to your smartphone. The only slight negative of the product is that the manual does feature a few typos here and there but that's it. Overall, it's an excellent and almost museum like movie prop that double as a speaker system.
Final Thoughts?
What more can we say but end on a Star Wars quote… the force is strong with this one and not only is this an amazing looking Bluetooth speaker but it features some good audio capabilities and of course, the ability to take phone calls. So if you're looking something cool for your home or something to wow people in your office, the Official Star Wars Darth Vader Bluetooth Speaker from ACWorldwide is definitely the 'audio droid' that you're looking for!
Recommended!
Unboxing and Review Images
Check out https://acworldwide.cool/content/ for more information