Consoles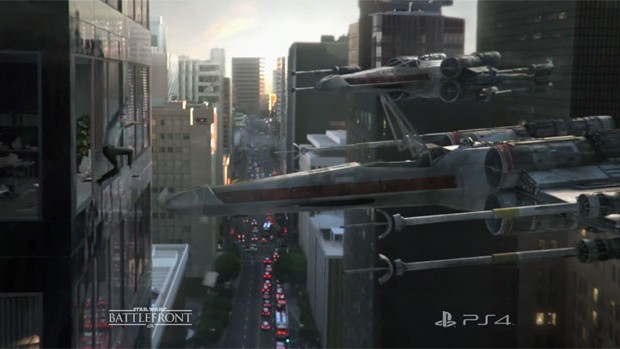 Published on October 21st, 2015 | by admin
Official Star Wars Battlefront PlayStation Commercial Trailer!
In anticipation of the launch of Star Wars™ Battlefront™ on the PS4™ and the Limited Edition PS4 Star Wars Battlefront bundle, PlayStation is excited to share the official commercial.
The adspot celebrates the launch of Battlefront™ on the PS4™ in the biggest way possible: as a tribute to one of the most enduring and inspiring fictional universes in human history and the influence it has had on many, many lives.
The team at Lucasfilm allowed PlayStation to film certain props used in the classic triology. Does that Rebel helmet look familiar? You may have seen it before!
Star Wars™ Battlefront will be available in Australia on November 19 2015, and will let players experience fighting for the Rebel Alliance or Galactic Empire in a wide variety of multiplayer matches for up to 40 players, or in exciting challenges inspired by the films; available solo, split-screen or through online co-op.