Games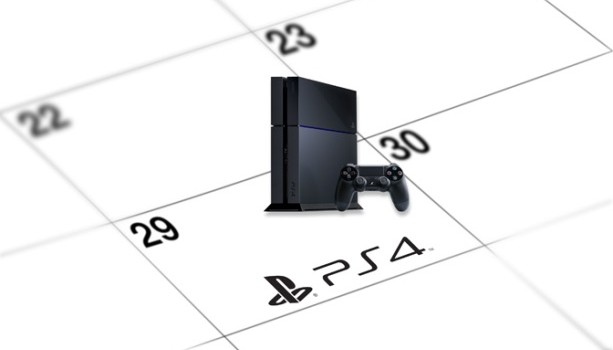 Published on November 28th, 2013 | by admin
AN OFFICIAL PLAY DAY? PLAYSTATION®4 ARRIVES THIS FRIDAY
More than 50% of PS4 customers will not be at work on 29 November
Sydney, 28 November 2013: This week marks the moment that has been seven years in the making. PlayStation®4 (PS4™) launches in Australia this Friday, 29 November and gamers have made their intentions clear. Unprecedented absenteeism could be expected this Friday with gamers not planning to wait another day to play their new PS4.  52% of Australians collecting a PS4 on launch day have stated that they will not be going to work this Friday[1].
The PS4 launch celebration begins this Thursday night, with launch eve events occurring all around the country, including 320 EB Games stores and 43 JB HiFi stores. In addition, Dick Smith will be holding its official launch event at its Sydney Central store where the retailer is giving gamers the chance to get their hands on what is likely to be the last 300 PS4 consoles available on launch day.
Michael Ephraim, Managing Director at Sony Computer Entertainment Australia, said, "The PS4 launch is set to be the biggest in our industry's history. This is not only because of the volume of Australians that have been clamouring to get their hands on one this side of Christmas, but now also because of the expectation of a huge number of gamers planning to stay home and play with their new PS4 on Friday. Sounds to me likes it's almost a national play day."
When it launches this Friday, PS4 will be the most powerful games console ever, created by game creators for game creators to ensure the best games are on PS4.  This has resulted in the strongest line-up ever for a new PlayStation platform.  With the combination of huge blockbusters such as Killzone Shadow Fall, Destiny, FIFA, Watchdogs and Call of Duty Ghosts, alongside a vast array of Indie titles such as Transistor, The Witness, Rogue Legacy and Hotline Miami 2, PS4 promises to be the best place to play. When combined with the innovative features and services available on PS4, all at a reasonable price, PS4 is set to be the true next generation games console.
PS4 launches in Australia on 29 November and will retail for a recommended retail price of AUD$549.95.
Join the conversation #4thePlayers #PlayDay.
---
[1] PlayStation 4 pre-order customer survey, November 2013; employed/self-employed customers collecting pre-order on launch day; n = 1,278