Games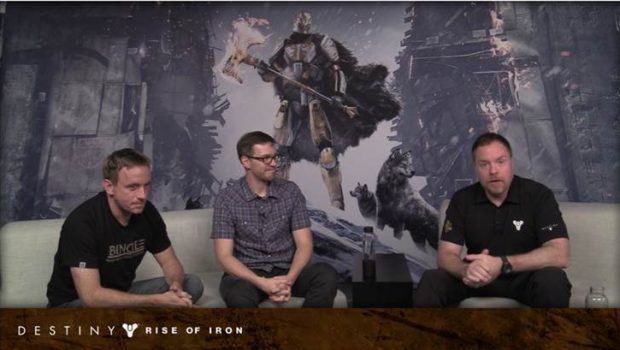 Published on August 17th, 2016 | by admin
Official Destiny: Rise of Iron – Forged in Fire ViDoc
Get an in-depth look at Destiny: Rise of Iron with the Bungie team. Join Lord Saladin, fight the growing threat in the Plaguelands and earn your place amongst the Iron Lords.
The official Rise of Iron forged in fire ViDoc is viewable here.
Destiny: Rise of Iron is the next highly anticipated expansion to the Destiny universe. It features an all new cinematic story campaign set within The Plaguelands, a brand new location on Earth.
Under the command of Lord Saladin you will face a new faction of Fallen Devils, the Splicers, while unravelling the mystery of the Iron Lords. Rise of Iron features new weapons, armor, and gear, as well as a new cooperative three-player Strike, a new mode and maps for the Crucible competitive multiplayer, and an all new six-player cooperative Raid.
Destiny: Rise of Iron launches on September 20th, 2016. Pre-order and receive the black and silver Iron Gjallarhorn exotic rocket launcher and Iron Gjallarwing sparrow: https://www.destinythegame.com/wheretobuy