Hardware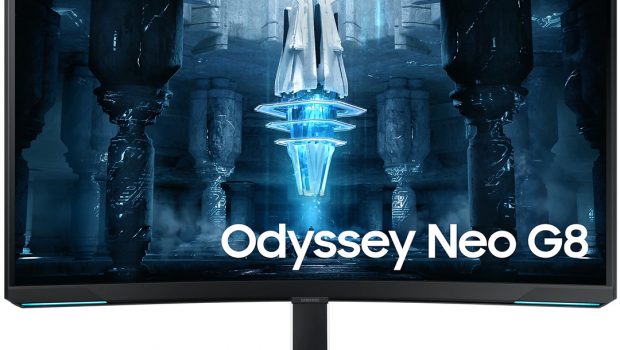 Published on February 27th, 2023 | by James Wright
Odyssey Neo G8 Monitor Review
Summary: The Odyssey Neo G8 Monitor is a true gaming display for all your needs.
The new Samsung Odyssey Neo G8 Monitor makes for a powerful gaming monitor, whether on a PC or next-gen console that comes with a wealth of high-end features such as 4K (3840 x 2160), HDR (Quantum HDR 2000, HDR10+), 240Hz refresh rate and a 1 millisecond response time. In other words, exceptional high-speed graphics with no tearing.
Additionally, it is built on Samsung's Quantum Mini LED technology with a curved 1000R 32″ display that comes with an eye saver mode and flicker-free technology, including a fully adjustable stand which makes it perfect for gaming, working, multimedia and of course streaming. Best of all, the design of the Samsung Odyssey Neo G8 Monitor really stands out as a gaming display, especially with its smart rear lighting effects.
Gallery
The Review
The Samsung Odyssey Neo G8  is well packed by Samsung and comes with all the cabling to commence your entertainment experience. Further, the monitor comes with a VESA-standard ergonomic stand that gives you excellent control over its positioning (full 90 degrees rotation), from height, angles and tilts. As the monitor is VESA compliant, you can also attach it to a monitor arm or a wall-mount for further setup options.
In terms of dimensions, the Odyssey Neo G8 measures at 73.91 x 60.7 x 30.98cm with a weight of 8.9kg or 7.0kg without the stand. For ports, there are 2 x HDMI 2.1, 1 x DisplayPort 1.4a, 3.5mm audio, plus 2 x USB 3.0 inputs.
HDMI 2.1 is also made for next-gen gaming on the PlayStation 5 and Xbox Series X that delivers 120 frames per second for games that support it such as Hogwarts Legacy, Fornite and God of War Ragnarok. Of course high-end PC gaming with the right graphics card can easily smash the frame rate of next-gen consoles using HDMI 2.1
Setting up the screen for the first time is super simple and all you need to do is connect your PC or console (or both) into the monitor inputs and presto, you're ready to go! The most difficult aspect of the setup process (which it's not) is connecting the monitor to the stand and best of all the stand is quite small to ensure more desk space.
All connections on the rear are well placed and there is a cable cover that allows you to neatly tuck away some of the excessive cable lengths, including an external cable tie. Interestingly there is no traditional power cable for the monitor, rather Samsung use an external power supply. For controlling the screen, there is a joystick just under the front of the display that allows you to control the OSD or on-screen display that makes navigating the various modes and video tweaking a breeze.
Unboxing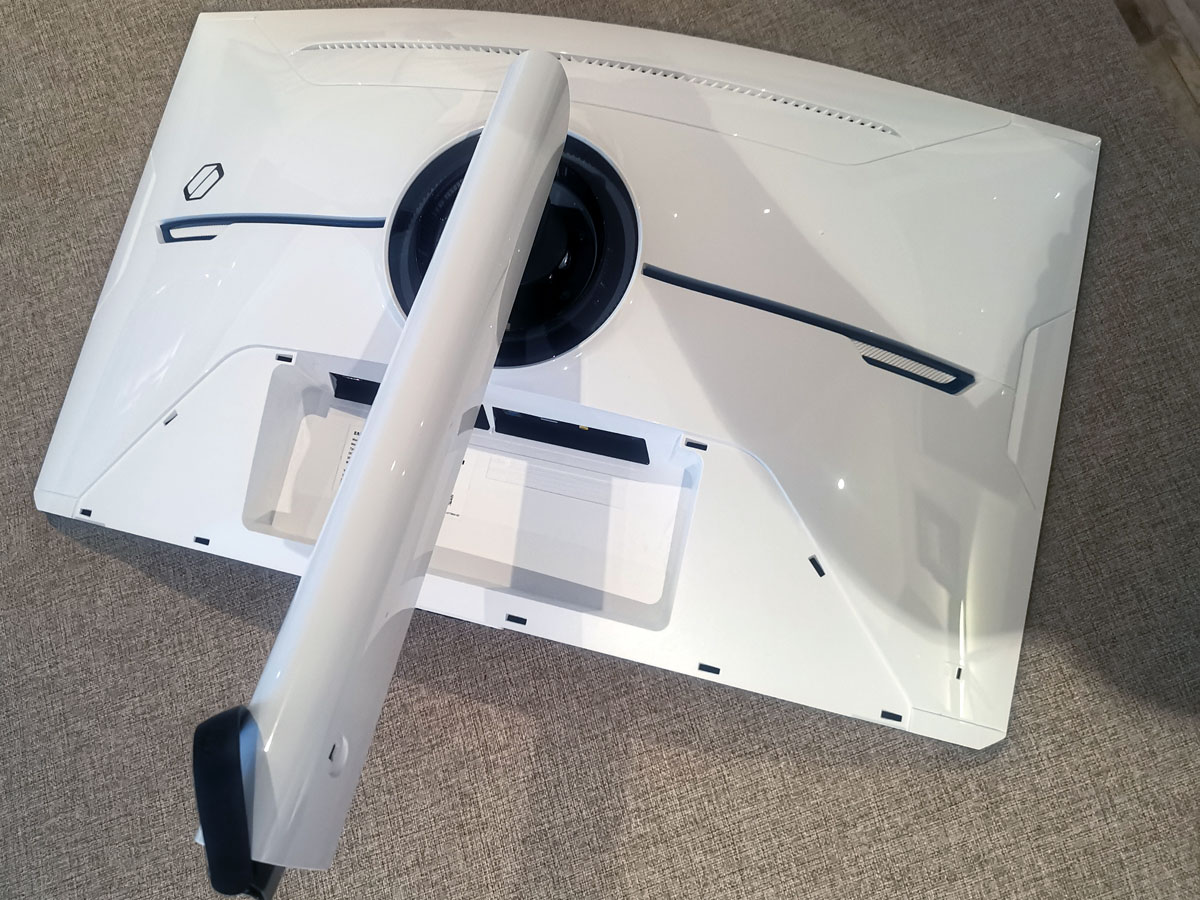 Monitor arm attaches with four screws and angled stand with one screw
Odyssey Neo G8 Monitor ports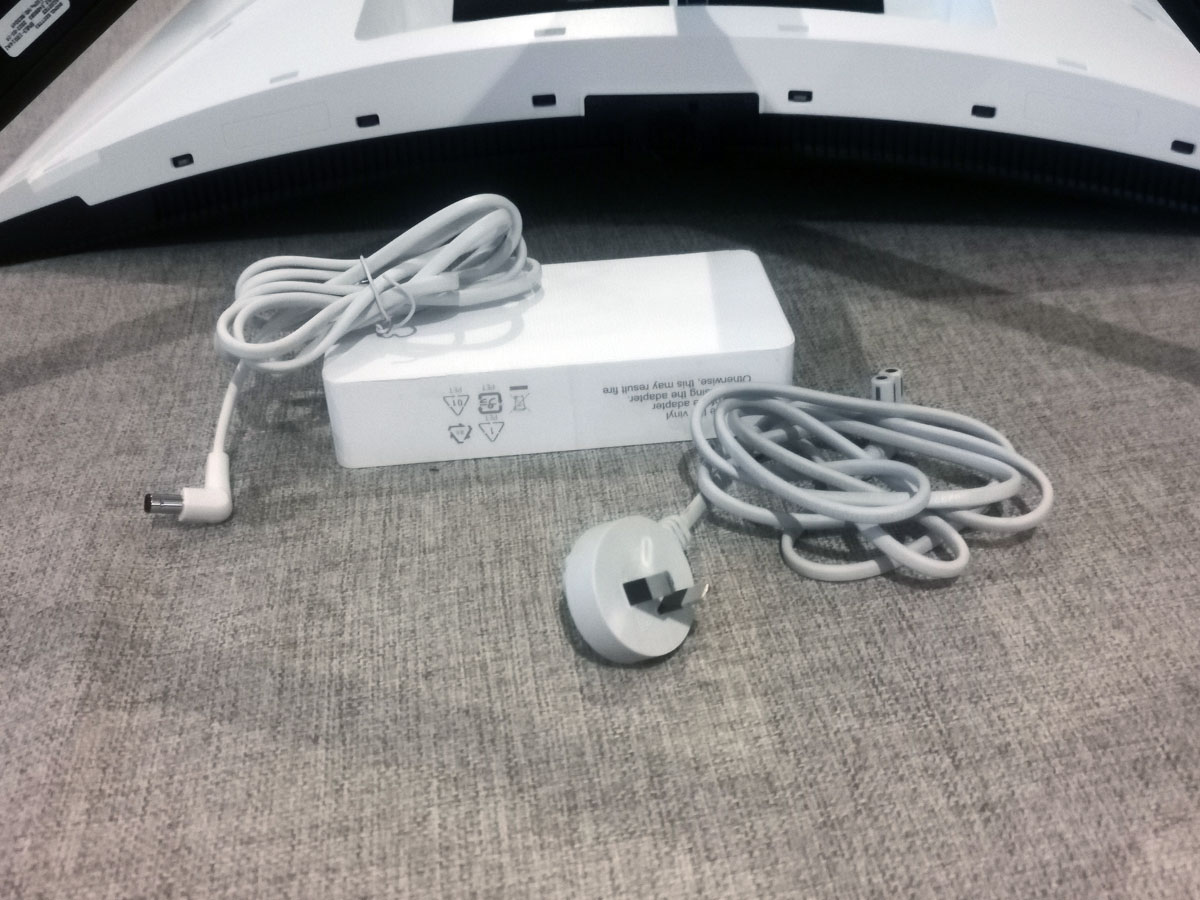 The Odyssey Neo G8 Monitor uses an adapter opposed to a traditional Male 3 Pin AC to Female Power Cable
The cable management cover helps route those unsightly cables
Rear of Odyssey Neo G8 Gaming Monitor
All in all, it is a well-designed screen that is easy to navigate and control.
Another visual feature is the CoreSync & Core lighting design that helps with improved aesthetics and gives you access to a kaleidoscope of colours in the real world from the rear of the screen. As a result, it gives your gaming zone a really immersive experience with its otherworldly glows. This feature also syncs with what is being displayed on your screen and can be disabled if it becomes too much.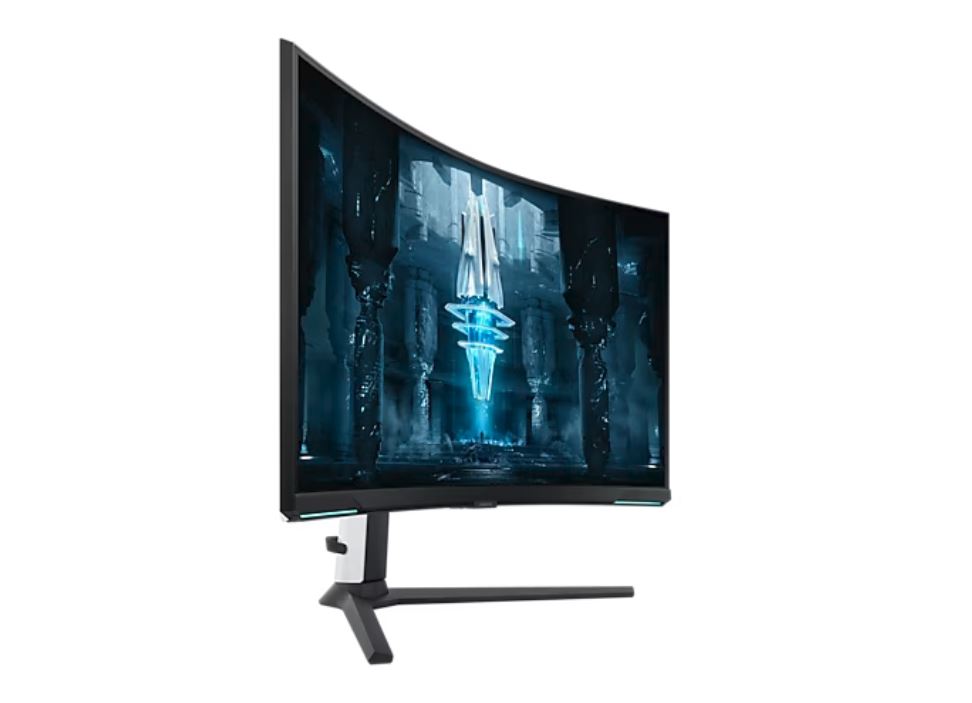 We trialed the Samsung Odyssey Neo G8 Monitor with a variety of PC games that included Call of Duty Modern Warfare II, Need for Speed Unbound, Cyberpunk 2077 and Horizon Zero Dawn Complete Edition for PC with no issues whatsoever. If you have a Radeon graphics card, the screen also supports AMD FreeSync Premium Pro and G-sync compatibility to deliver 240Hz that not only improves the visuals but assists with truly smooth movement.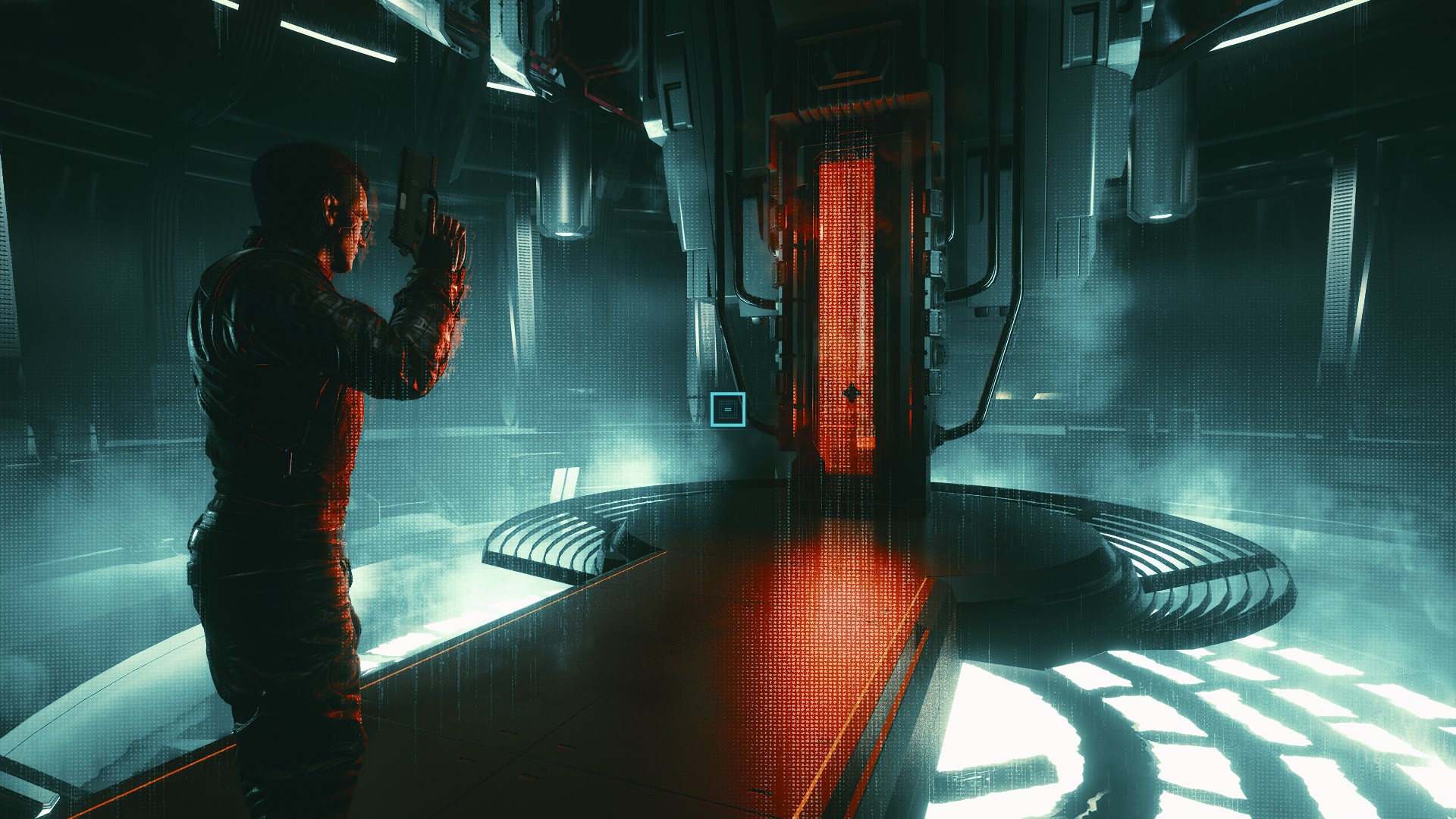 On the PS5, we tested God of War Ragnarok, Spider-Man Miles Morales and Horizon Forbidden West that looked fantastic on 4K with smooth graphics at 120 frames per second. Lastly, we checked out Microsoft Flight Simulator on the Xbox Series X, Halo Infinite and Gears 5 with all three titles running at 120 frame per second. The slight curve of the screen really allows you to focus on what is happening in the game as well.
So whether it was PC, PS5 or the XSX, the graphics really popped with sharp detail, vibrant colours and deep blacks. On our PC gaming rig with its AMD Radeon RX 6800 XT Midnight Black Edition Graphics Card, Cyberpunk 2077 looked glorious with ray tracing enabled. Given that, Spider-Man Miles Morales looked equally as good with ray tracing, however the frame rate was considerably lower due to the speed of the PS5.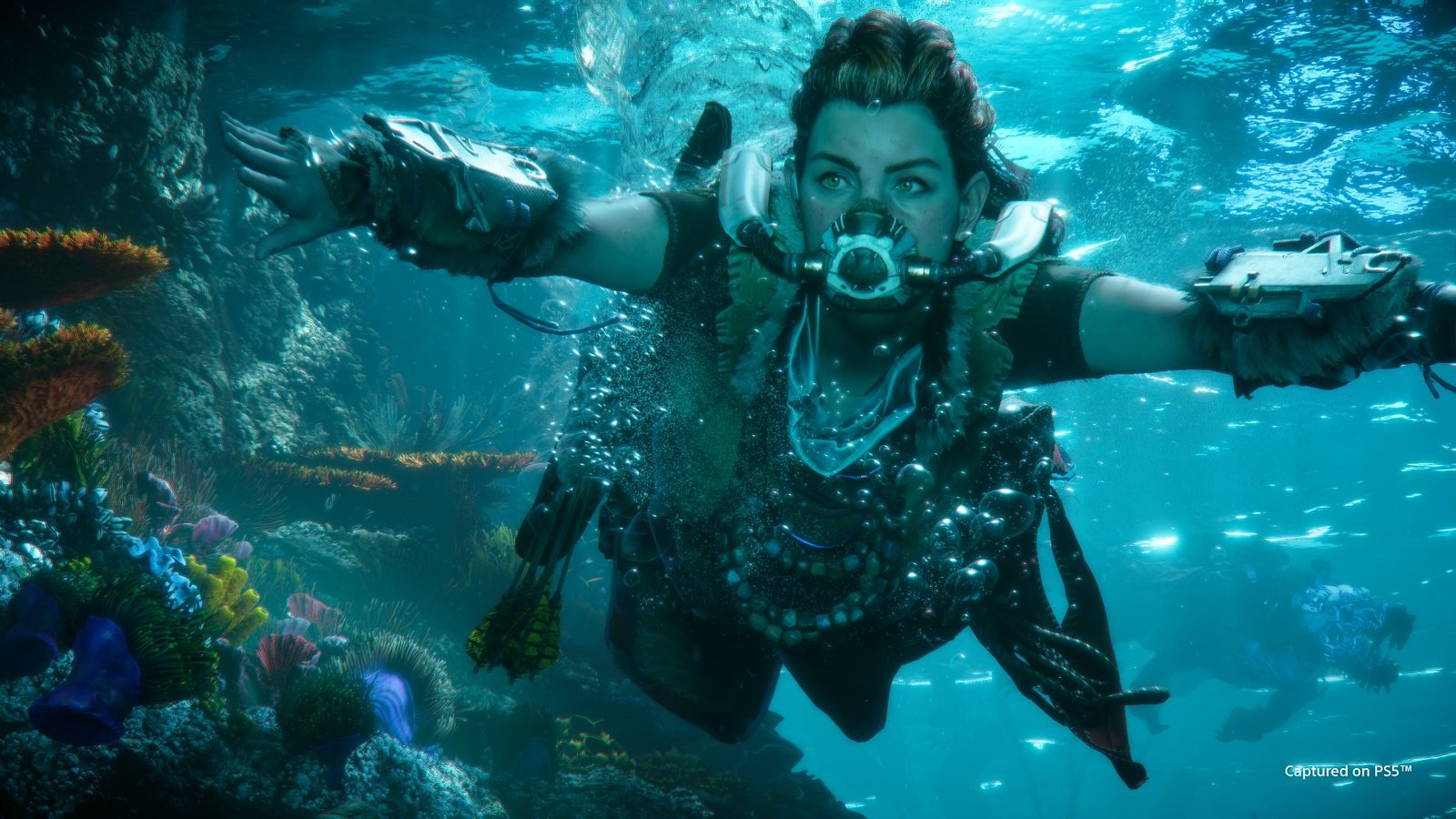 When it came to streaming, Disney+ felt like you had your own private cinema screen and Black Panther II and Strange World both boasted exceptional sharpness and colours with excellent depth perception. As a PC monitor, the additional workspace is as decent thanks to the higher resolution thanks makes navigating excel spread sheets, surfing the net or photo manipulation a treat.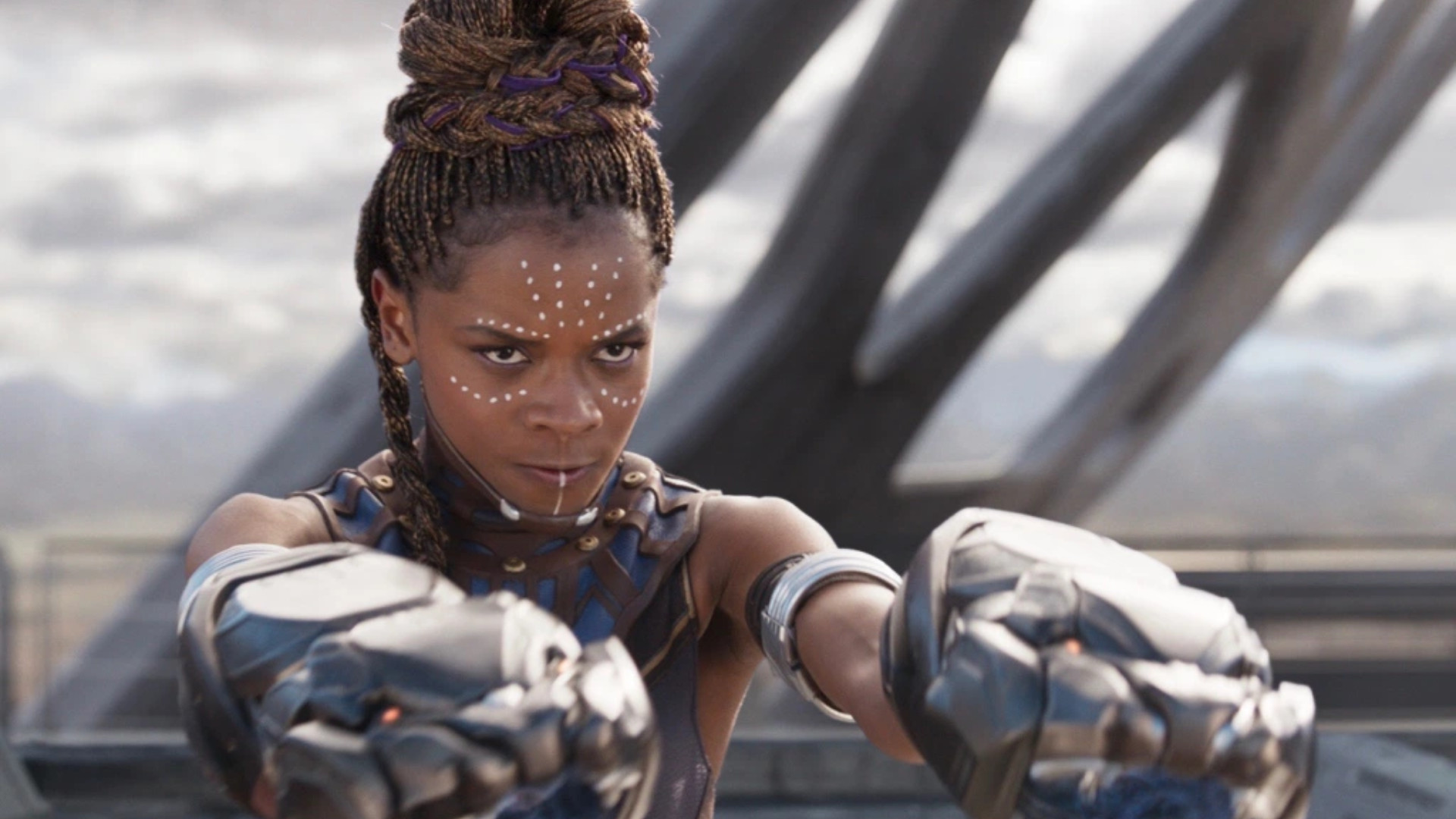 Final Thoughts?
If you're in the market for a curved display, then it's hard to look past the Samsung Odyssey Neo G8 Gaming Monitor that provides exceptional quality, however it does come at a cost. While it doesn't have USB-C or inbuilt speakers with the later generally being a moot point for most, the screen delivers in other areas. So if you're looking to take your PC or console gaming to the next, this screen really hits the mark.
Recommended!
For more information, please visit https://www.samsung.com/au/monitors/gaming/odyssey-neo-g8-g85nb-32-inch-ls32bg852nexxy/