Games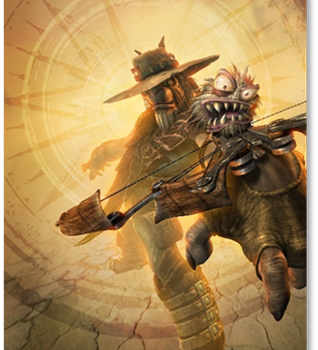 Published on May 30th, 2020 | by Adrian Gunning
Oddworld: Stranger's Wrath HD Now Available in Australia!
Oddworld Inhabitants Inc. and Microids announce that Oddworld: Stranger's Wrath HD is now available physically for Nintendo Switch in Australia. Launching in New Zealand shortly after on Friday, May 29th.
About Oddworld Stranger's Wrath HD:
Oddworld: Stranger's Wrath offers a potent mix of unique gameplay, engrossing storytelling and universal philosophical themes. The HD version for Nintendo Switch offers the same innovative mix of shooter, platformer and puzzle genres with a hybrid viewpoint that allows the player to switch between 1st person action with 3rd person exploration.
Complete with new graphical and performance upgrades, Oddworld: Stranger's Wrath HD offers dramatically improved audio and full 1080 HD graphics at 60 fps, super tight gyro-aiming for fine adjustments and blazing-fast load times.
The subtitles are available in the following languages: French, German, English, Russian, Spanish, Portuguese, Italian, Polish, Swedish, Finish and simplified Chinese.
Oddworld: Stranger's Wrath HD Storyline:
Stranger is a mysterious bounty hunter in poor health who refuses to use guns. Needing an exorbitant amount of Moolah to buy the lifesaving surgery he desperately needs; Stranger decides to help the local town folk capture wanted outlaws and scoundrels before accepting the ultimate bounty. Rather than traditional shooters with bullets and bombs, Stranger takes a more organic approach to ammunition, using various critters (Live Ammo) to launch at enemies from his crossbow