Hardware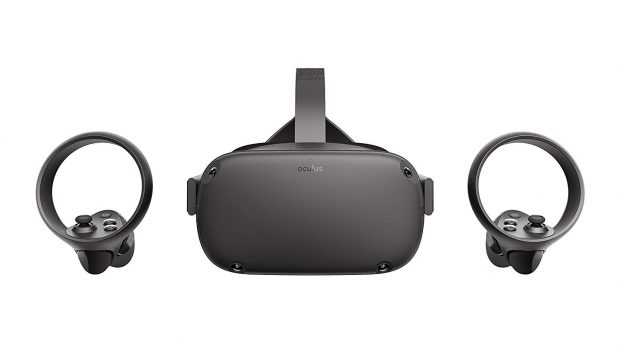 Published on July 29th, 2019 | by James Wright
Oculus Quest Review
Summary: The Oculus Quest is indeed the future VR, especially with its portability.
Oculus Quest is an all-in-one gaming system for virtual reality. No wires. No PC. Just set up with the Oculus mobile app, and you're free to explore VR from almost anywhere. Sensors inside the headset precisely track your movements and instantly translate them into VR, while helping you steer clear of nearby objects. And with Oculus Touch controllers, your hands are in the game, so you can see your every gesture and feel the power of every impact. Take VR gaming to the next level. And everywhere else. Setup requires an iPhone(iOS 10 or higher) or Android(6.0 Marshmallow or higher) smartphone, the Oculus App (free download), 802.11 b/g/n wireless Internet access, and an Oculus account.
The Oculus Quest is the new VR headset from social media giant Facebook that delivers a new standard when it comes to virtual reality. I've said it before and I'll say it again, the only way VR will succeed if it becomes truly portable and both Oculus and Facebook have succeeded with this aspect on their new headset, the Oculus Quest.
However the other element is resolution and while the LCD display on the Oculus Quest is crisp and colourful at 1440 x 1600 per eye, for that true hypnotic feeling, you need to be breaking the 4K resolution of 3840 x 2160… and if you achieved 8K, wow, that would be like having your own Star Trek holodeck. While this technology is not yet available, the Quest is powered by a Qualcomm Snapdragon 835, one of Android's most powerful processors and we had no issues with speed or performance.
With that said, the Oculus Quest definitely mirrors the Oculus Rift and is similar to most VR headsets, however is considerably more comfortable and actually not that heavy… for us, it's probably one of the better designed headsets. The dimensions are 120mm x 110mm x 90mm with fabric padding around the goggles for additional comfort. There are also adjustable Velcro straps to ensure a good head fit and it has built-in spatial audio for some very impressive audio quality.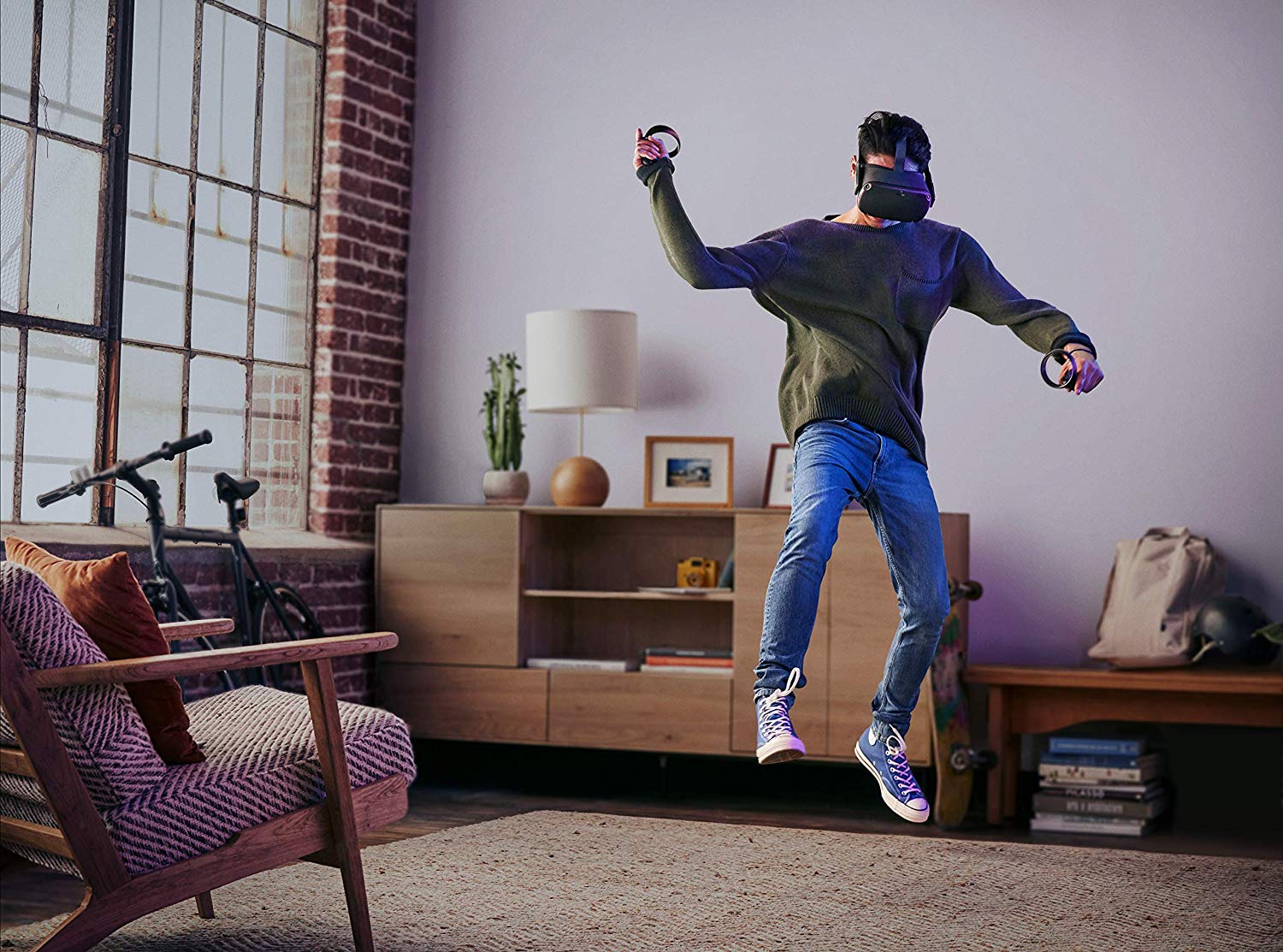 You can even wear the headset with glasses (thanks to a spacer) and there is a focal slider to adjust the lens distance that is located at the bottom which helps with any vision impairments as we're all different. Volume controls are also at the bottom with the power button on the right right-hand side of the headset. Furthermore, you can use external headphones as well, however as mentioned, we found that the built-in audio worked great. In terms of storage, there are two headset sizes available, 64GB or 128GB and the only thing missing is a memory card slot.
As the Oculus Quest is a portable device with positional-tracking and full-motion control that doesn't need additional cameras or cables connecting to your PC or console, everything is managed through the unit itself, except the setup which does require your smartphone. Thankfully the setup process of the Oculus Quest is simplicity at its best and once you have download the app for your Android or Apple smartphone, you simply follow the wizard. We were up and running in just a few minutes and ready to commence our VR experience.
Supporting the VR are the four cameras within the unit itself that tracks your movement and the only issue we had with the design is that there is some "bleed" of real-world lights into the bottom of the headset, especially if you're in a bright room. If you tighten the headset, it helps somewhat or if possible, you will need to reduce either natural or man made light. So playing outdoors is a not go zone!
The battery life of the Oculus Quest is quite decent for a mobile VR headset that according to Oculus is up to 3 hours and we managed to get between 2 and 2 ½ hours which is effected by a number of factor such as the graphical intensity of the game or the processing power. Charging is done through the included USB cable and takes around 2 hours to fully charge a completely flat headset. The two controllers take 2 AA batteries which are included in the initial purchase. Another tick on our VR list is that the headset and controllers go into standby mode to save power.
Once setup, you need to configure your environment for the Oculus Quest that allows you to map out your VR zone in the real-world which is done through the controllers and is like creating a grid. This is called the Guardian Space which requires a minimum area of 2 x 2 metres and basically prevents you from hurting yourself like tripping over furniture or falling out of a balcony… kidding… but possible if you're playing it on a balcony. It's quite a clever function but the bigger the space you have the better the experience will be.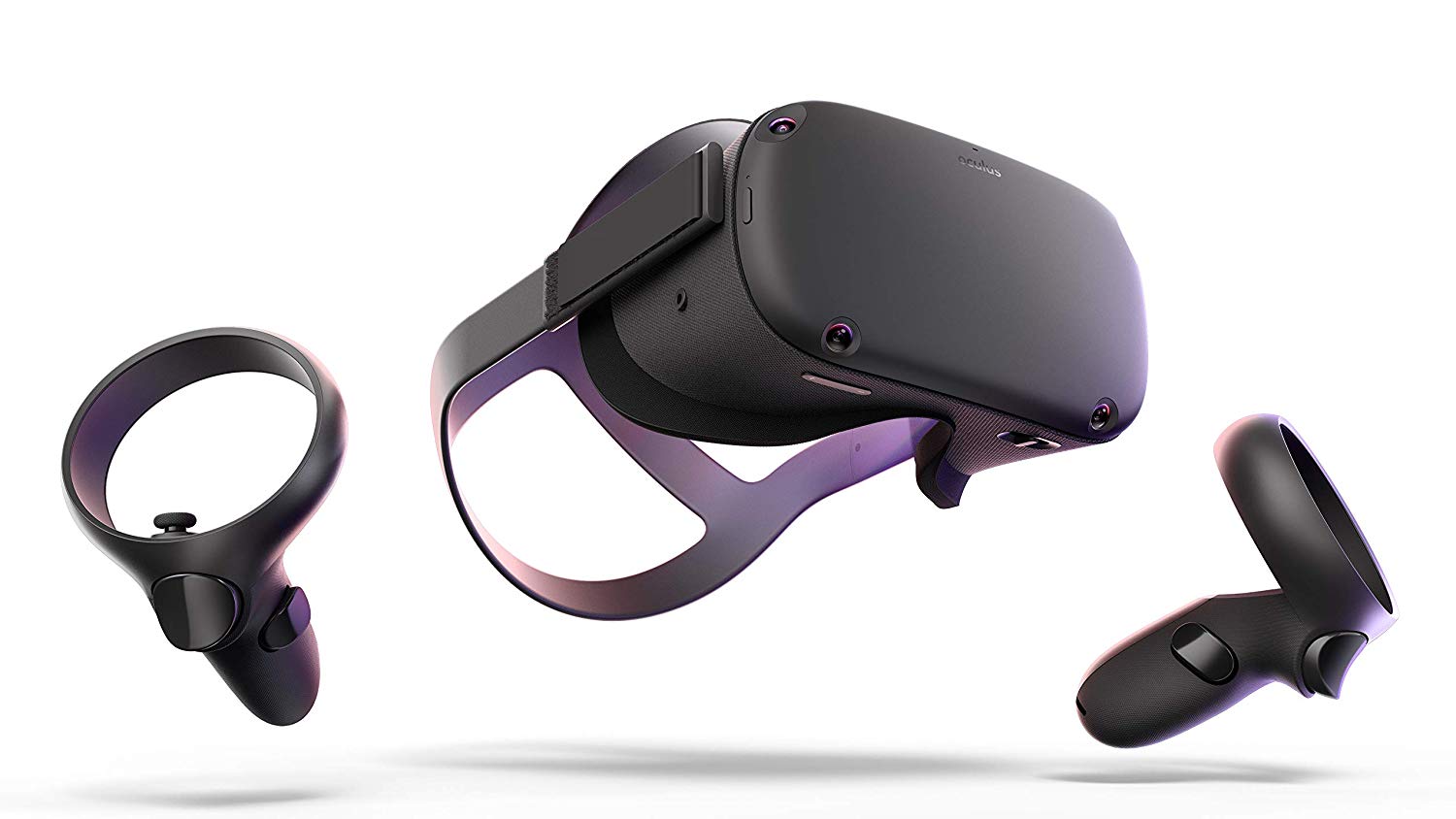 I also like how when you leave the zone, the cameras on the Quest show you the real-word in Black & White which is quite a clever feature for this VR device… it's like popping back into reality. Supporting you with your first steps into VR is a tutorial also called First Steps that teaches you the basics of navigating this world with the awesome touch controllers. It's quite an intuitive experience as you insert cartridges into an old gaming console, pick up and throw items, shoot guns and even dance with robots which are some of the activities that are on offer. Needless to say, it's very captivating!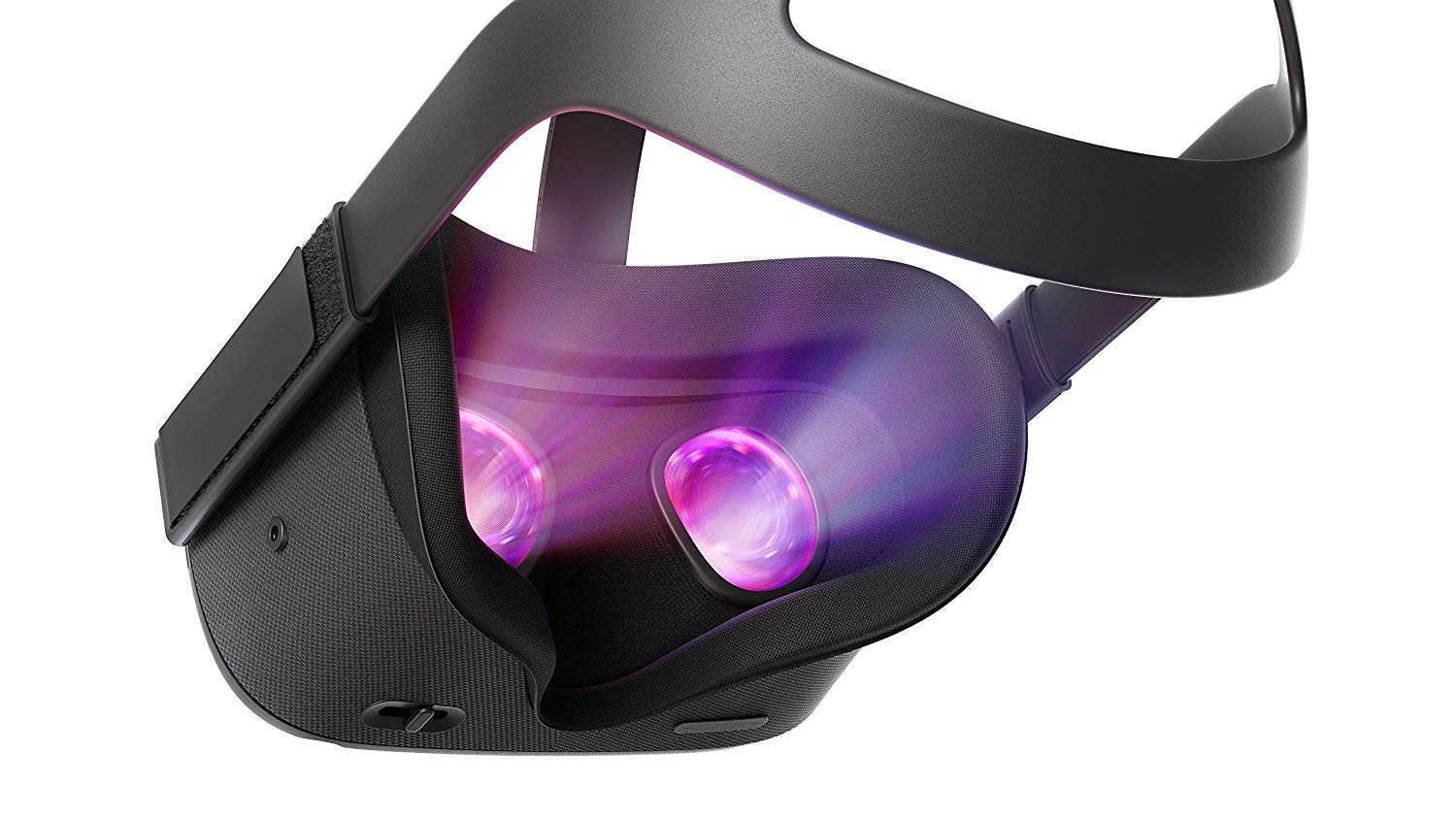 The Quest also comes with six degrees of freedom which is how much your body can move in the virtual space with the controllers and the headset. In essence, it increases the space of how it monitors you in the real-world that is then transferred to VR. Another feature of this headset is the video quality of the Oculus Quest that is quite clear thanks to the resolution of 1440 x 1600 that interestingly is higher than the wired PlayStation VR headset of just 960 × 1080. This is definitely a bonus in buying the Oculus Quest.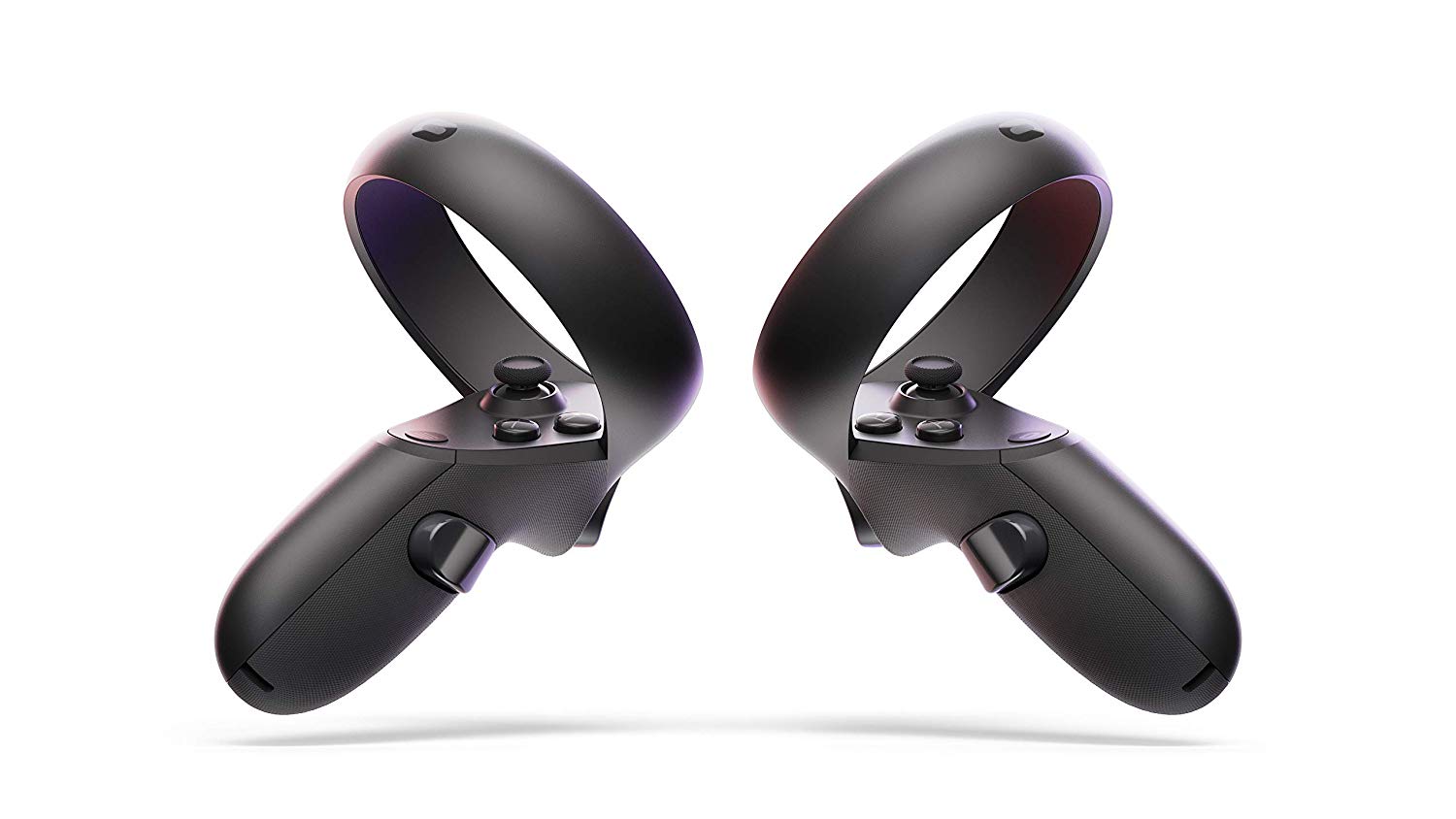 When it comes to controls, the two Oculus touch controllers are amazing that allow you to interact with the virtual world perfectly such as picking up items, using them as fists or interacting with the environment. All in all, it's quite a flawless experience and uses a mixture of buttons, analog sticks, triggers and even finger sensors plus shock or vibration feedback to really draw you into the VR landscape.
What about gaming? Wow… you REALLY need to experience the Oculus Quest in order to get a feel what it is actually like to be immersed in VR and thankfully this video from Oculus perfectly sums up how it may feel to those who have never experienced it before.
However for testing purposes, we reviewed a handful of titles that included Vader: Immortal Episode 1, Creed: Rise to Glory, Beat Sabre and Sports Scramble. While all games were thoroughly entertaining, there were two standout games for us that included Beat Sabre and Vader: Immortal Episode 1 due to the immersion factor. Beat Sabre really highlights the capabilities of this VR platform as you feel like a Jedi rockstar as you beat the drums to the music with your lightsabre-like controls, not to mention dodging blocks that come your way.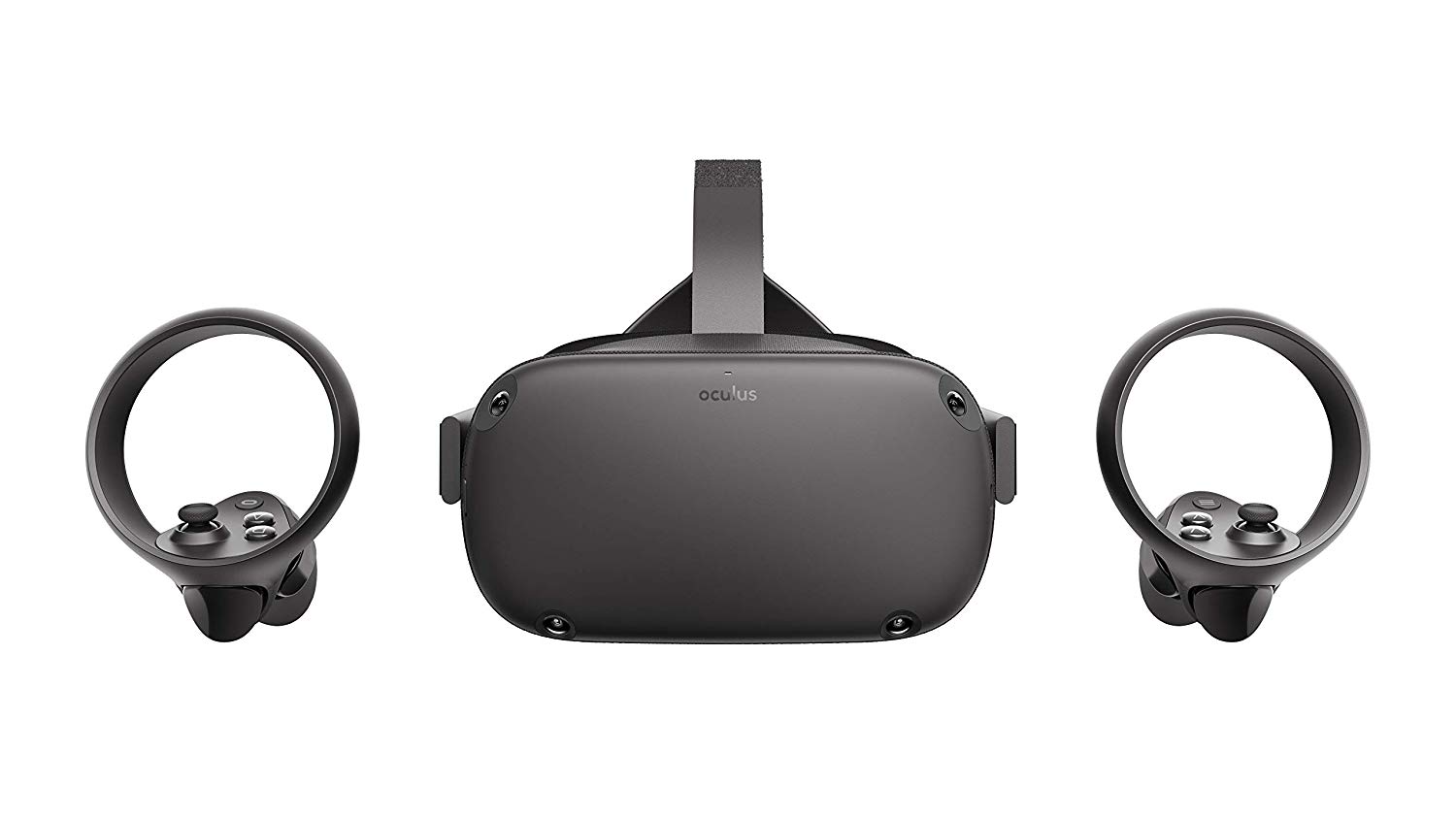 While we're on Jedis, Vader: Immortal is a fun leap into the Star Wars universe and while you don't play Vader you do come close and this is such a cool Star War experience. Creed was fun as you box against a virtual opponent and really upped our heart rate, whereas Sports Scramble while fun, was a little too Nintendo Wii for us but the graphics were super colourful. While this platform is relatively new, there's plenty of games to choose from and it's great that some developers offer demos as well.
Beat Sabre

Vader Immortal: Episode 1
Apart from games, you can access 360 videos on YouTube, connect it to your Netflix account and even interact with others online. The games and apps are available via the Oculus store, however as VR is still in its infancy, quite a few of these feel a little overpriced given the value of some of these titles… although some are mightily impressive. There's also a lack of content when compared to mobile gaming or PC/console gaming and ideally, VR apps should be opened up across multiple platforms and while this will never probably happen, we can dream right?
Creed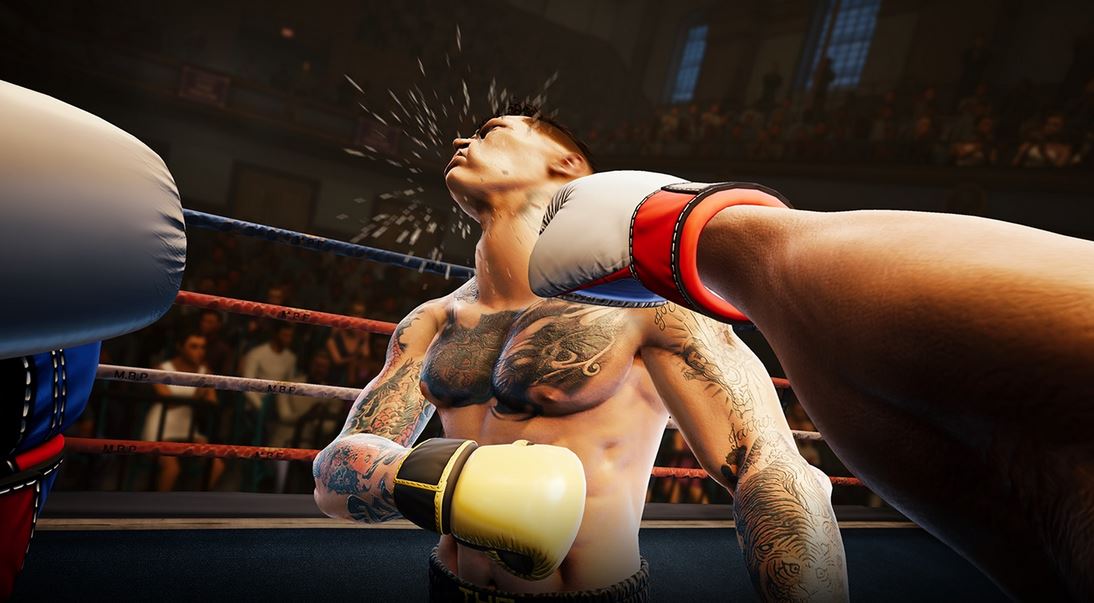 Sports Scramble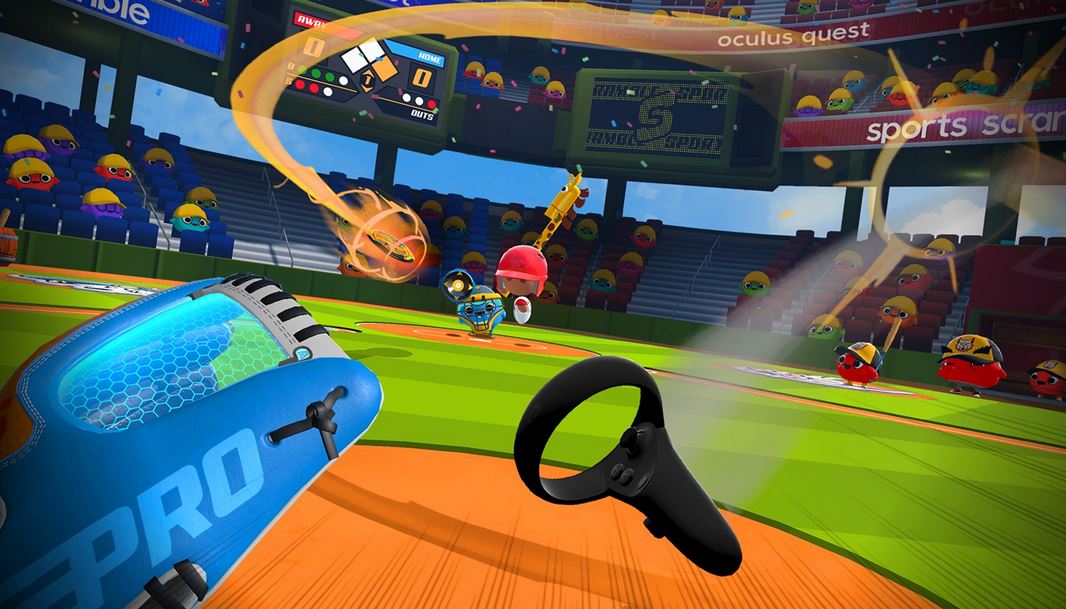 Final Thoughts?
Oculus and Facebook are on the right track when it comes to VR and if it's not portable, mainstream tech heads won't even consider it. Thankfully this is not the case with the Oculus Quest that does not require any additional hardware (e.g. PC or console), just your mobile phone to setup which works perfectly.
It's also comfortable, lightweight that boasts good resolution and controls which successfully creates an immersive VR experience. There are a few drawbacks such as "light" bleed into the headset and that some of the VR apps and games are a little on the pricey side but overall, this is definitely one of the best VR consumer products available.
Recommended!
Highlights
All-in-one VR: No PC. No wires. No limits. Oculus Quest is an all-in-one gaming system built for virtual reality. Now you can play almost anywhere with just a VR headset and controllers.

Oculus Touch Controllers: Arm yourself with the award-winning Oculus Touch controllers. Your slashes, throws and grabs appear in VR with intuitive, realistic precision, transporting your hands and gestures right into the game

Easy set up: The world is your arcade. Set up is easy whether you're at home or someplace new. Oculus Quest works with your environment, so you can play standing or sitting in spaces big or small.

Incredible VR Games: Stop watching games and step into them. Whether you're dodging spells or slashing through enemy hordes, you've never been this close to the action.