Games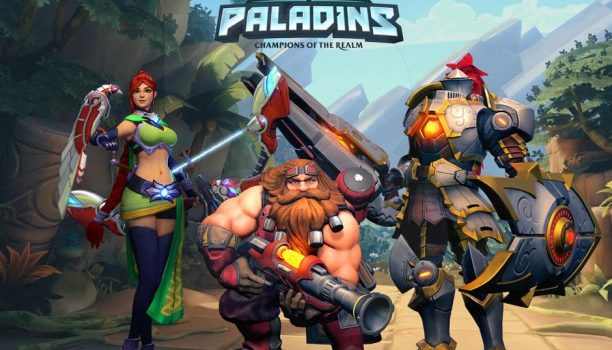 Published on July 29th, 2017 | by Admin
Oceania Paladins Global Series Starts August 1, USD$70,000 prize pool and broadcast on Facebook
MELBOURNE, Australia –  Hi-Rez Studios USD$350,000 worldwide community tournament series Paladins Global Series kicks off August 1, believed to be the largest such tournament in history. Of the total, USD$70,000 has been committed to players in Australian and New Zealand, who will be competing for a share in the prize pool over the next ten months, with matches broadcast exclusively on Facebook.
The worldwide tournament series is intended to provide consistent, high-quality competition for aspiring and professional players. The Oceania region boasts a range of talented teams, including third seed in the world Kanga Esports. Paladins Global Series Oceania seeks to provide an ongoing program to develop talent in the local region, and provide pathways for local teams to take part in global tournaments of the future.
"Over fifteen million players worldwide answered the call and are playing Paladins, so we wanted to provide provide a platform which helps players develop their skills, get noticed, and get paid for it", said Senior Esports Manager Dan McHugh.
The first three weeks of every month will hold open bracket tournaments to qualify the eight best teams from Oceania with crystal prizing for the winners. The fourth week is the monthly finals, with USD$7,000 on the line for the top eight teams.
Paladins Global Series Live on Facebook!
Oceania matches will be broadcast as part of a global calendar of Paladins on Facebook, live every Thursday from 7.30pm to 10pm AEST, catch all the action at https://www.facebook.com/paladinsgame/. Teams can sign up for Paladins Global Series Oceania Phase 1 Week 1 via the following link http://bit.ly/PGSOceSignUpP1W1
The Paladins Global Series will consist of 10 monthly tournaments in 7 regions. Paladins PC players in Southeast Asia, Russia, North America, Brazil, Latin America, Europe, and Oceania are eligible. Players can learn more about the Paladins Global Series and join the competition by visiting the Paladins World esports website, PaladinsWorld.com.