Xbox Series X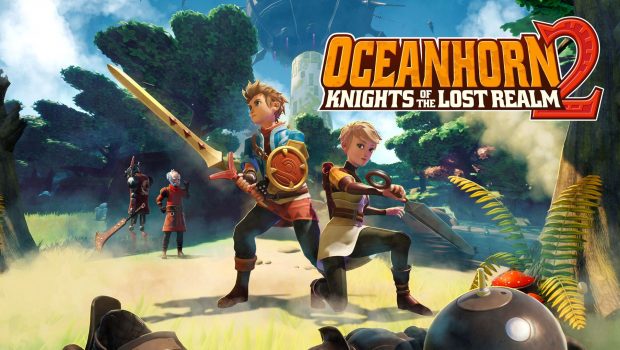 Published on August 7th, 2023 | by Adrian Gunning
Oceanhorn 2: Knights of the Lost Realm XSX Review (Xbox Series X)
Summary: Oceanhorn 2: Knights of the Lost Realm is the next-gen answer to Zelda-lite!
The sleeper hit Oceanhorn 2: Knights of the Lost Realm is now available on next-gen consoles, the PlayStation 5 and Xbox Series X|S (reviewed) that was originally released on Apple Arcade, followed by the Nintendo Switch. While it channels The Legend of Zelda (particularly Wind Waker and Skyward Sword), there were enough differences in this game to set it apart as players control a young hero who has been tasked to stop an ancient evil. But yes, it is Zelda-lite!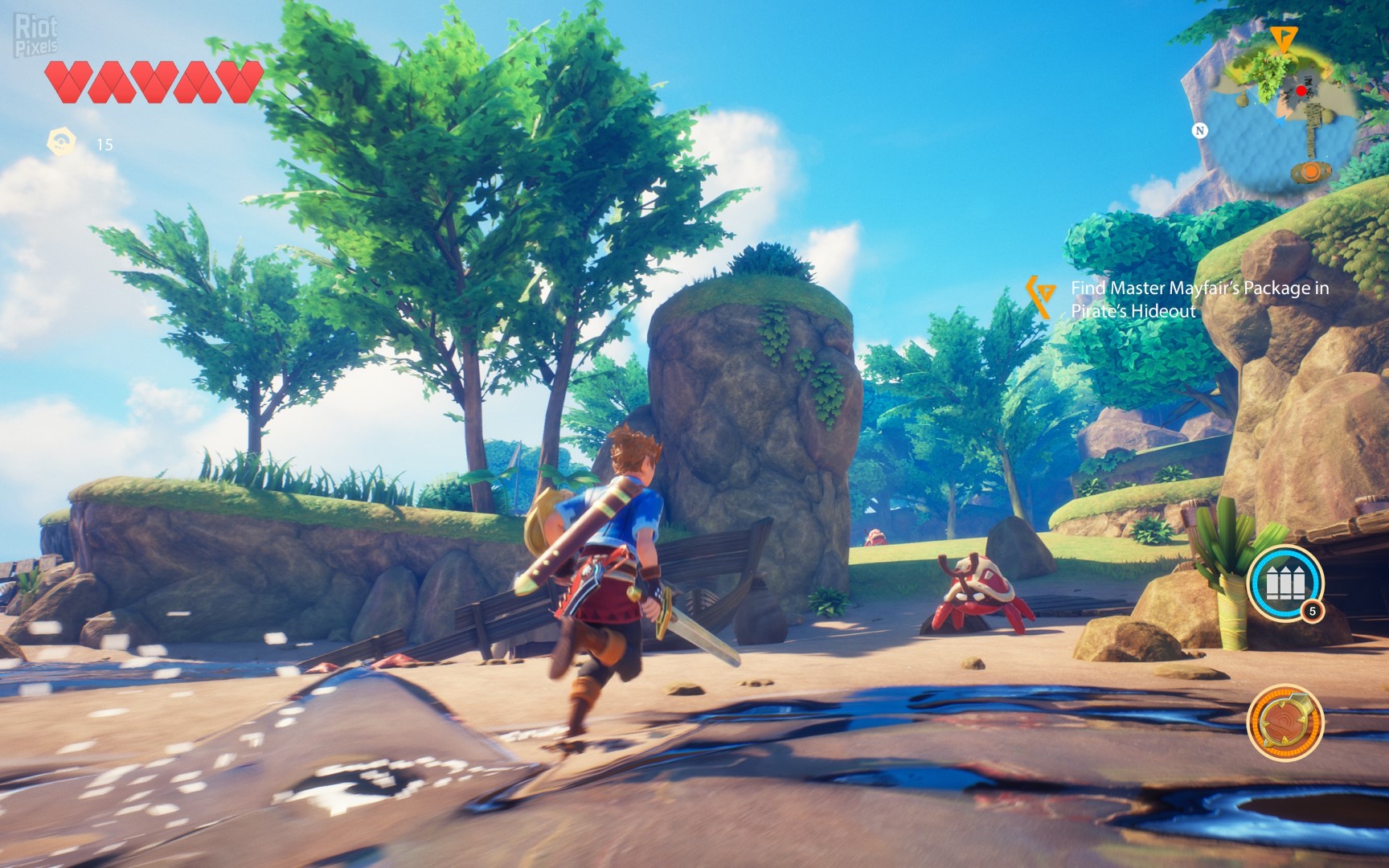 As you explore this "open-world" game, exploration is a key as is meeting the diverse denizens who live in this world as you complete quests, solve puzzles and battle fearsome enemies. Unlike the Apple Arcade or Nintendo Switch versions, Oceanhorn 2: Knights of the Lost Realm on the next-gens supports glorious 4K running at a very smooth 60 frames per second!
Also don't let the number 2 dissuade you from playing it because while it is a sequel, it's actually prequel and set over a thousand year before the first game so its release on next-gen consoles makes perfect sense. In terms of story, it is nothing revolutionary and follows the standard RPG-lite affair where you must return three ancient Emblems to the Lost Realm in order to reignite the power of this land's capital city. Add in clichéd villains and it suits the premise of Oceanhorn 2: Knights of the Lost Realm quite well.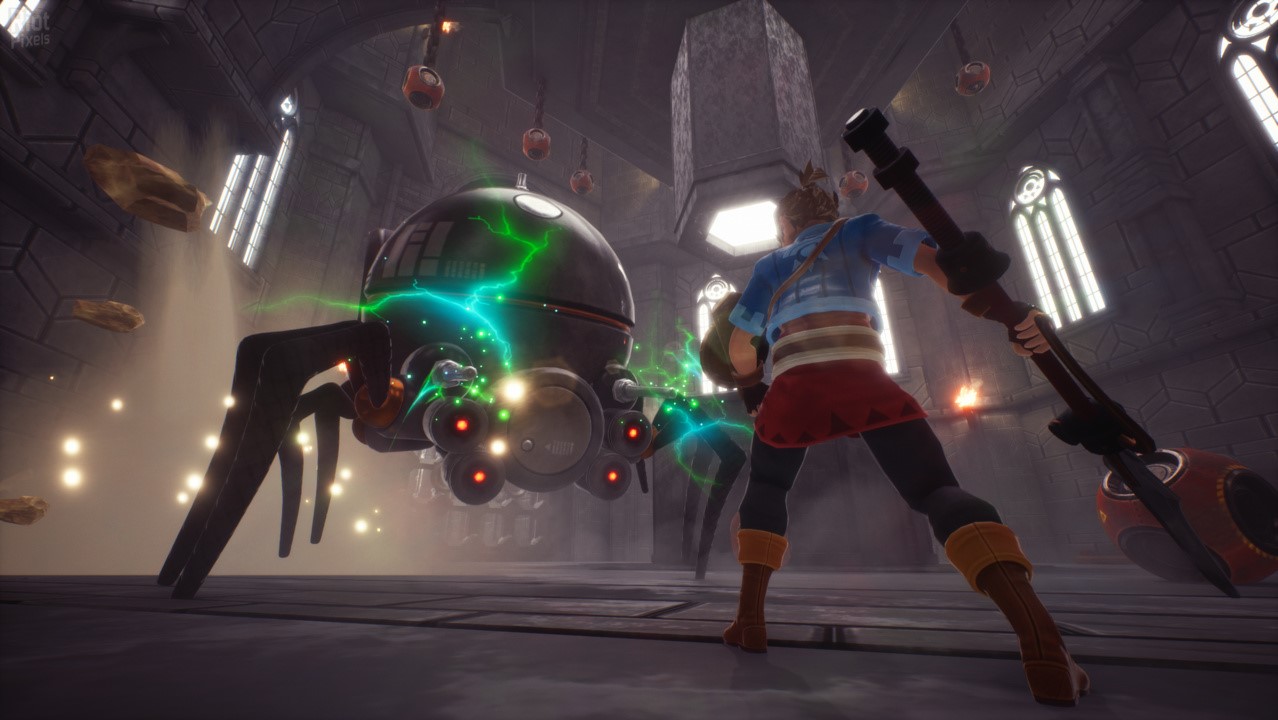 Given the parallels to Zelda, the combat is more on the simplistic side yet is still satisfying as the difficulty increases with your progression. Although you start with a sword, you quickly find additional weapons and shields to help you with your battles, including the very useful Caster gun that has multiple purposes such as fire and ice. You're also joined by Trin and Gen to help you along the way that does create this NPC team-like experience that for most part works well, especially for those harder battles and yes, some of those boss battles can be a challenge.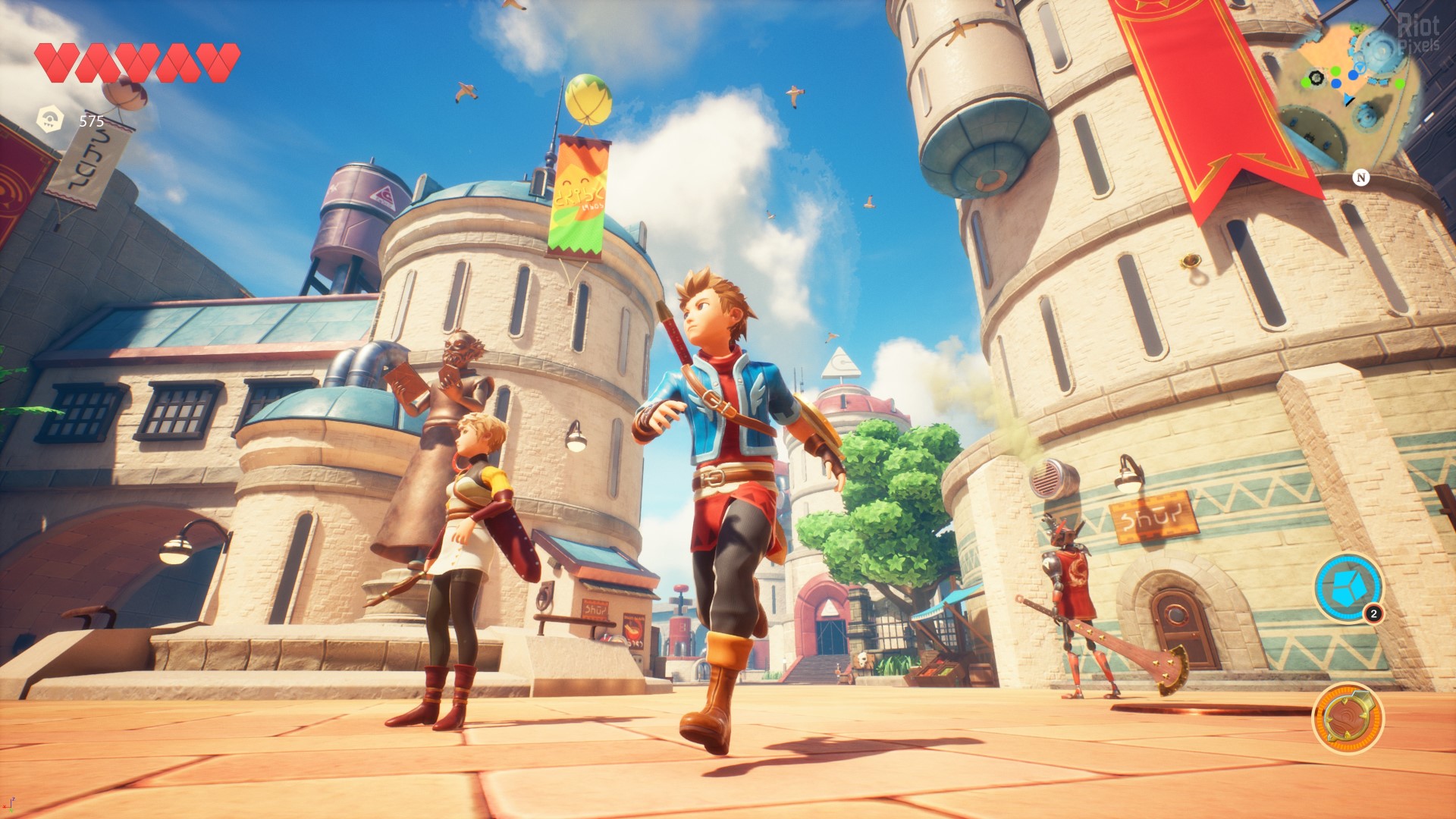 The RPG element gives the player some incentive and ownership as you can upgrade your skills and collect various items along the way for your journey. The puzzles in the game can be repetitive and frustrating at times but for the most part do work, particularly when you need to use the Caster gun to help complete a task. So it's a mixture of cleverness to annoying but nonetheless adds to the overall experience of this game with the story, exploration, gameplay mechanics, including a satisfying conclusion. As a diversion, Oceanhorn 2 offers a card game (not GWENT) called Arcadian Tarock that if you're into this sort of thing will keep you mildly entertainment. I have no idea personally! :)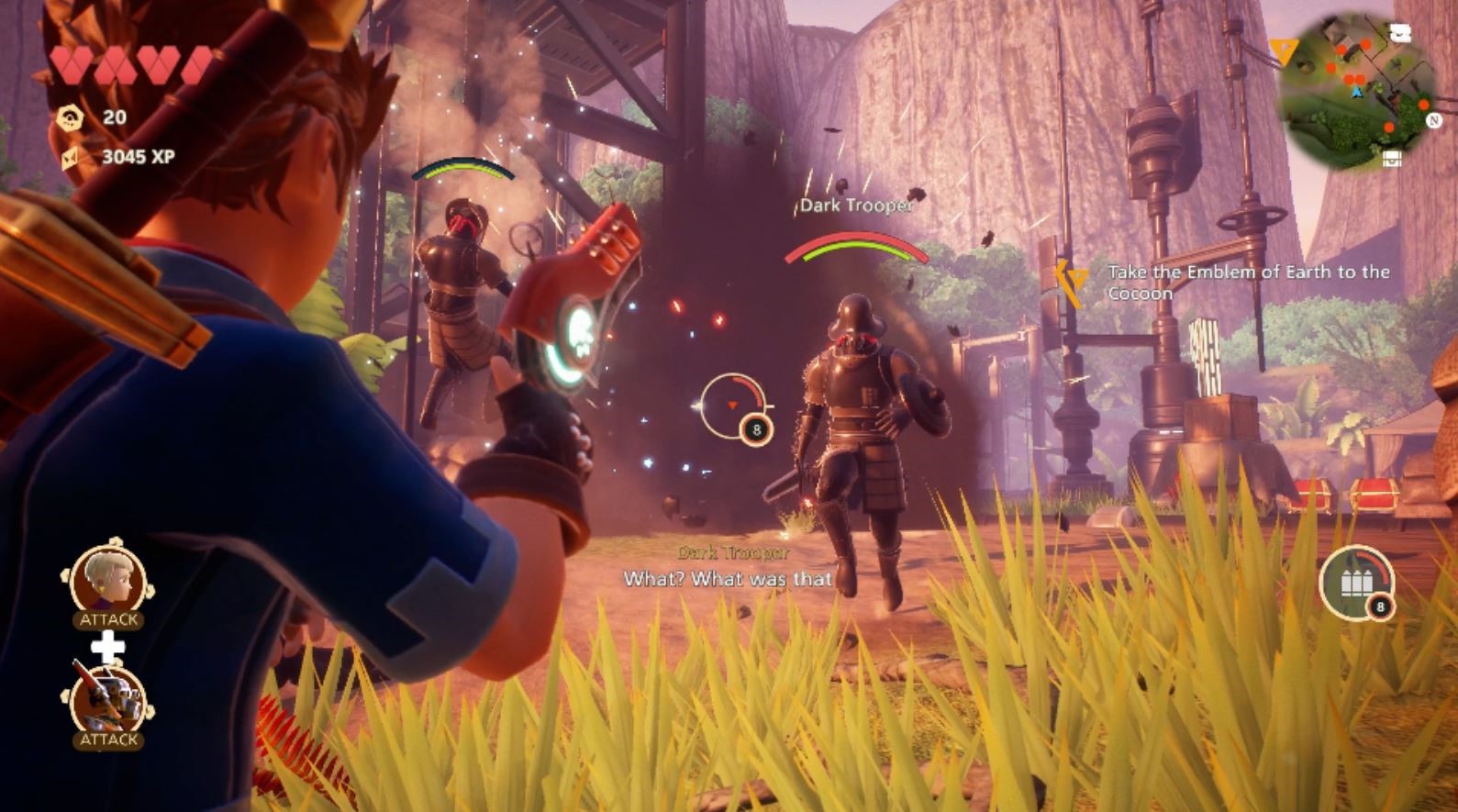 Graphics & Audio
Graphically Oceanhorn 2 is a visually impressive game on the Xbox Series X and sure, it can't compete with those AAA titles but its environments are beautifully rendered, including well designed and animated character models that look great on 4K. It's also quite a bright and colourful game that again has strong connections to Zelda. Additionally it features a very engaging soundtrack that works hand-in-hand with the overall story and of course gameplay as do the sound effects. All in all a well presented game from a smaller developer.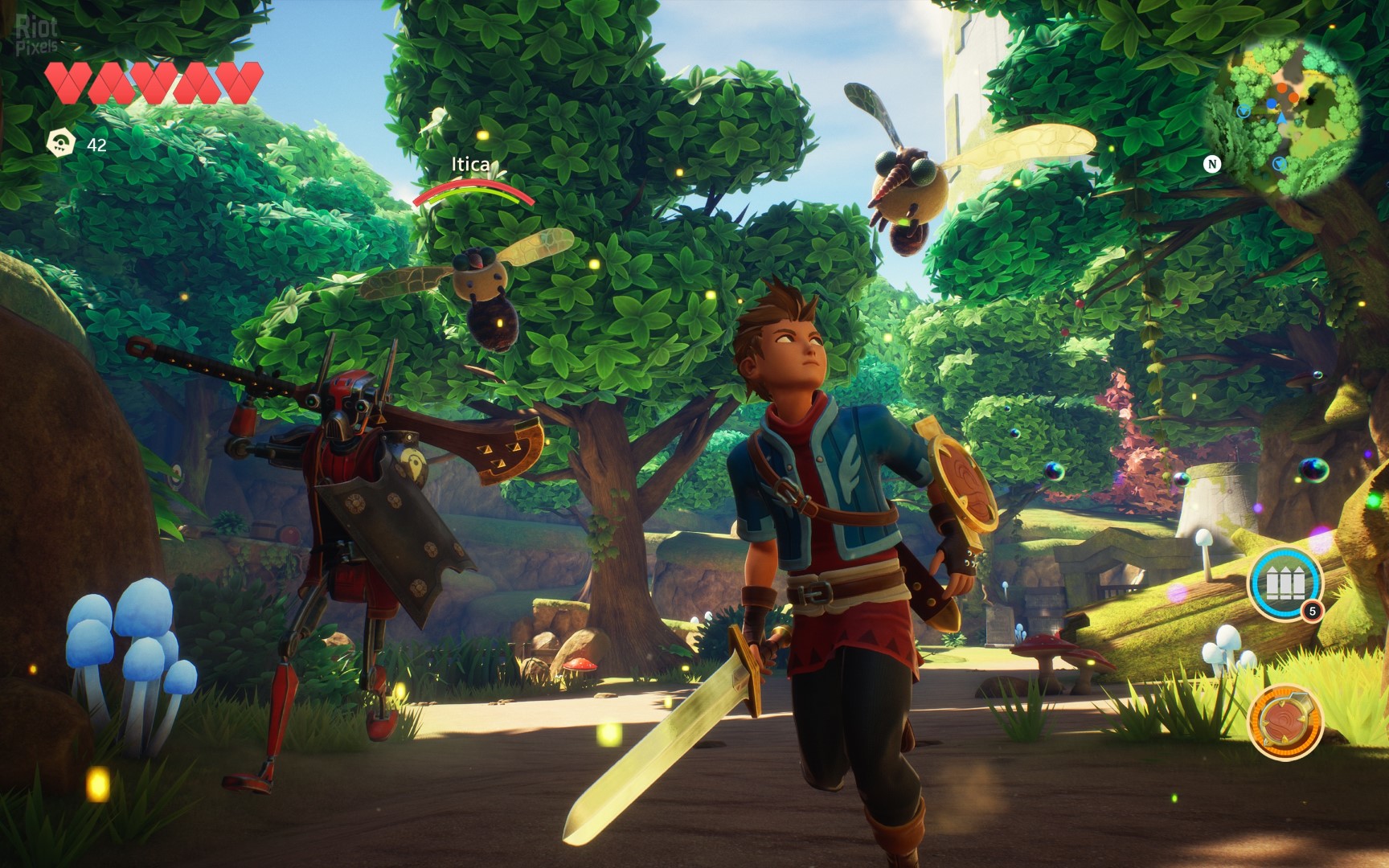 Final Thoughts?
In the end, Oceanhorn 2: Knights of the Lost Realm channels its inner Legend of Zelda (quite well) and if you don't own a Nintendo Switch, this game is a satisfying clone on the Xbox Series X for next-gen gamers looking for a similar experience. All in all, a decent game from start to finish with a running time of 20 hours, unless you become more engaged in side quests and of course Arcadian Tarock.
Recommended.