Films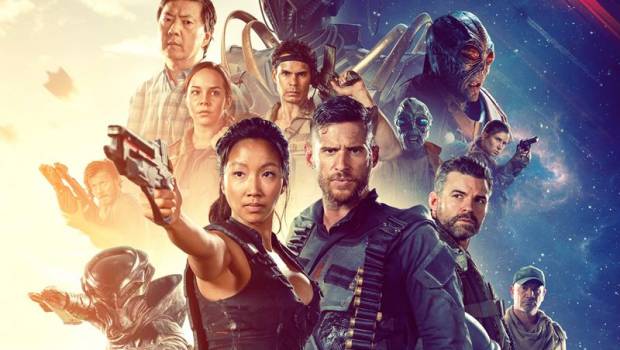 Published on June 16th, 2021 | by Alex Novus
Occupation Rainfall debuts in Top 10 VOD in US
Over this past weekend, Australia sci-fi epic OCCUPATION RAINFALL celebrated its North American digital and theatrical release by debuting in the Top 10 of all major video-on-demand platforms including iTunes & Google Play.
Further success is anticipated with OCCUPATION RAINFALL releasing in the France, Germany, Japan, Middle East, Scandinavia, South Korea, Taiwan, Spain & Vietnam in the coming months, with the United Kingdom to be the first territory outside of North America (and Australia) to next release on July 9th.
Australian audiences however will be the first in the world to receive a physical release of the film as OCCUPATION RAINFALL invades DVD and Collector's Edition Blu-ray from today.
Loaded with Special Features, ranging from multiple Audio Commentary tracks to Deleted Scenes to Featurettes that take you behind-the-scenes of the film and much more, Umbrella Entertainment & Monster Pictures Collector's Blu-ray release is without a doubt the definitive release of OCCUPATION RAINFALL to own.