Events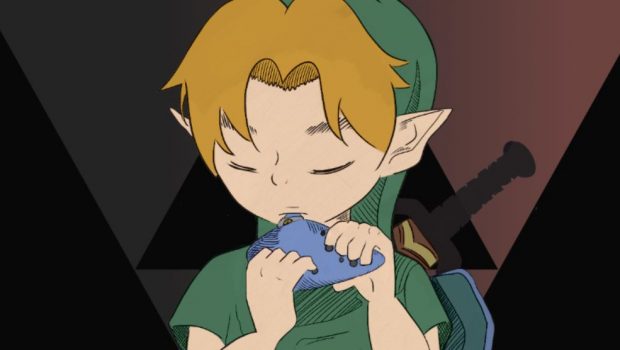 Published on November 27th, 2018 | by Admin
OCARINA – an evening for Zelda lovers – MELBOURNE PREMIERE
An evening for Zelda lovers!
Featuring
The Consouls, Ensemble Françaix, Con Brio Strings and Ryan Williams on Ocarinas, accompanied by visual projections inspired by the video game
One Night Only!
Video-game jazz sensations The Consouls join Ensemble Françaix and Con Brio Strings to perform OCARINA, the new symphonic fantasy celebrating the iconic instrument and music behind the hugely popular Zelda video-games series
Featuring real-life ocarinas played by Ryan Williams and riveting cross-genre collaborations combining the powers, colours and possibilities of jazz and classical orchestration, this unmissable Melbourne premiere is on for one night only, 15 December 2018, at The Coopers Malthouse.
Presented by Scintillations Music and YOUBRIO, the work is inspired by and based on the musical themes of famed videogame composer Koji Kondo, bringing together some of Australia's most eminent young musical talent.
It invites audiences to discover the ocarina, the real-life ancient wind instrument played by the game's central character Link to traverse far reaches, unlock temples and dungeons, and summon companions in his journey to rescue Princess Zelda.
The concert marks the reunion of award-winning pianist and director of Scintillations Music Nick Young with Sydney-based video game jazz sensations The Consouls, following their first collaboration in 2017 to celebrate the tenth-year anniversary of Final Fantasy VII.
Their creative forces will be augmented by Ensemble Françaix and Con Brio Strings, adding woodwind and string orchestral colours to create a unique symphonic effect. Melbourne-based recorder experimentalist Ryan Williams caps off the musical cast, bringing along with him authentic ocarinas that will be a central feature of the performance.
Accompanying the live performances are exclusive visual projections inspired by characters, settings and events of the game, produced in collaboration with graphic artist Vicky Zhang.
In addition to producing innovative concert presentations, YOUBRIO provides budding young musicians around the world with revolutionary means to take online examinations, participate in international competitions, and audition for unique opportunities to perform alongside world stars, all through the convenience of a phone or device app. Scintillations Music is pleased to partner with YOUBRIO in bringing music education and outreach to the twenty-first century.
EVENT DETAILS:
DATE: Saturday 15 December
TIME: 8pm
VENUE: Merlyn Theatre, The Coopers Malthouse
DURATION:  2 hours with 20-minute interval
COST: A Res $35 – $69, Family $47, B Res $25 – $49, Family $34.50, Premium $39 – $79, Family $57
BOOKINGS: https://malthousetheatre.com.au/whats-on/ocarina