Games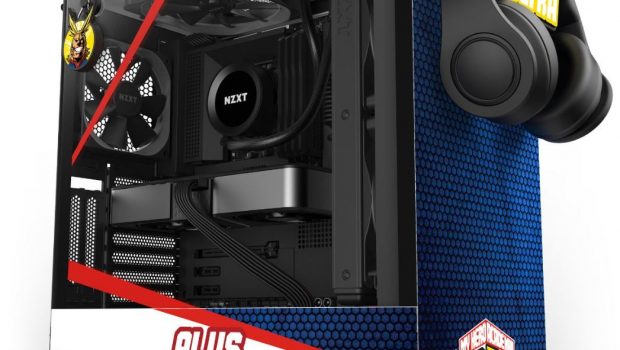 Published on April 21st, 2022 | by Adrian Gunning
NZXT announces CRFT 10 H510i All Might
NZXT, a community-driven provider of PC hardware, software, and services, is kicking off an exciting new collaboration. Dive into the world of My Hero Academia, starting with the H510i All Might. This mid-tower case is the first anime-themed entry into NZXT's CRFT lineup.
Built to stand strong against the most dangerous villains, the H510i All Might is designed to harness the full power of your components inside the build. Celebrate the ultimate #1 hero and turn your gaming PC into the next Symbol of Peace.
About My Hero Academia
In the world of My Hero Academia, 80% of the population is granted superpowers, better known as "Quirks". All Might – the top hero – chooses a boy with no Quirk, Midoriya, as his successor and shares his Quirk with him after recognising his potential.
CRFT 10 Inspiration
NZXT CRFT celebrates communities and fandom through unique collaborations with the creative minds that create the games, worlds, and stories that we love. For the H510i All Might, we drew inspiration from the captivating story of All Might to bring to life a case that's steeped in the lore of My Hero Academia.
CRFT 10 H510i All Might features
A custom H510i armour, based on the former top-ranked hero, All Might
A Plus Ultra Puck and All Might charm adorns the case, to show what it truly means to build beyond
Beautiful artwork inside and outside the case celebrate All Might in all his forms
Features found in the H510i
Pre-installed RGB LED Strip: customise and control the lighting in the build to compliment All Might, any peripherals, and your gaming space
Built-in GPU mounting bracket: place your GPU vertically or horizontally with the built-in mounting bracket and get the fine details of the build dialled in
Included RGB & Fan controller: control two NZXT RGB lighting channels and three fan channels that support either voltage regulated or PWM fans via NZXT cam
Australians can also order the case from NZXT's store directly, and Australian pre-orders will be available at the below retailers from April 21, with limited stock.
Pre-orders in New Zealand will be available at PB Tech from April 21, with limited stock.