News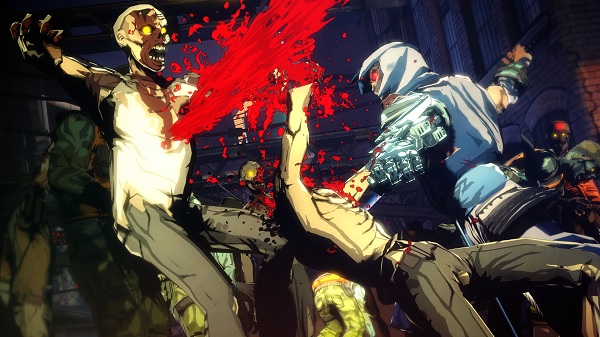 Published on October 14th, 2013 | by admin
NYCC: DARK HORSE TAKES ON YAIBA: NINJA GAIDEN Z!
New Collaboration Game From Renowned Developers Team NINJA and Keiji Inafune, Gives Way To Digital Comic Series!
OCTOBER 14, NEW YORK, NY – Dark Horse Comics is thrilled to announce its latest team up with famed developers Keiji Inafune and Team NINJA!  Fans will be introduced to the world of YAIBA: NINJA GAIDEN Z with an all-new digital comic revealing essential pieces of this stylized living comic book!
The YAIBA: NINJA GAIDEN Z web comic will deliver three exciting vignettes by writers Tim Seeley and Josh Eamons and art from Rafael Ortiz.
The three YAIBA: NINJA GAIDEN Z comics will be available for free download at the Dark Horse Digital Store, www.digital.darkhorse.com, as well as through the Dark Horse Comics app (available through iTunes & Google Play)
An all-new, full-color print comic will also be available when YAIBA: NINJA GAIDEN Z arrives in early 2014.
In YAIBA: NINJA GAIDEN Z, players will battle fierce zombies as YAIBA, a cyborg ninja who will do anything to get revenge and stay alive. Cleaved in two, he is brought back to life with cyber-technology. Brandishing his ninja sword and the mecha weapons in his cyborg arm, he slaughters zombies with brutal, over-the-top abandon.
Step into YAIBA: NINJA GAIDEN Z where stunning graphics depict a world gone mad. Hordes of undead can only be stopped by YAIBA's willingness to use any means necessary to get the job done. Will he kill by turning his cyborg arm into a razor chainsaw for slicing up undead – or just rip off an opponent's arms to use as zombie nunchucks? Both possibilities fill YAIBA's heart with twisted laughter – and the desire to kill more and more zombies!