Hardware
Published on January 16th, 2019 | by James Wright
NVIDIA SHIELD TV Review (Jan 2019)
Summary: One streaming device to rule them all, the NVIDIA SHIELD TV ... well almost!
Impulse Gamer have finally got their hands on the anticipated NVIDIA SHIELD TV which was released last year in Australia. For the uninitiated, the Nvidia Shield TV is an advanced streaming media player that acts as a central hub for all your entertainment needs and it incorporates smart technology. This means you can control the Nvidia Shield TV with your voice as you access catch-up TV or streaming services like Stan which now include Disney. Furthermore, this streaming device provides you with glorious 4K HDR video, including access to the latest games which makes the Nvidia Shield TV a very holistic entertainment unit.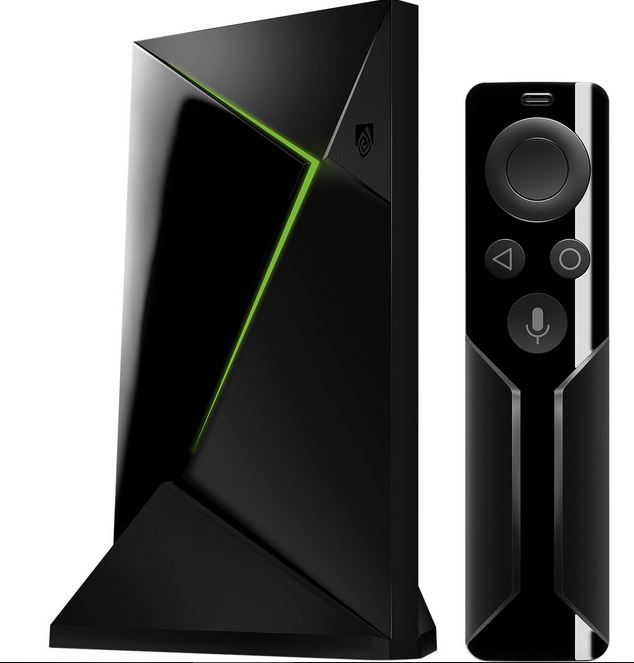 The Nvidia Shield TV is powered by the Tegra X1 SOC CPU, a Maxwell 256-Core GPU plus 3GB of RAM and it uses Android TV. So while it has just 16GB of internal storage, you can connect external USB 3.0 drives for additional storage. Furthermore, it give you access to a Gigabit Ethernet port, HDMI 2.0b and 2 USB 3.0 (Type A) ports. The wireless capabilities of the Nvidia Shield TV include 802.11ac 2.4GHz/5GHz plus Bluetooth 4.1. So while the Wi-Fi is great, the Ethernet port does provide a more stable link.

Unlike consoles, this product is quite compact which measures at just 9.8 x 15.9 x 2.5cm with a weight of just 250 grams. This little black box also reminds me of a mini original XBox and while ports are on the back, the top has this chevron design which includes a light bar. The remote is well designed and very simple with just a few buttons (back/home), microphone button for OK Google and volume control slider. Equally, the gamepad feels quite good with two analog sticks, a d-pad, shoulder buttons and O/S buttons (back/home) at the bottom of the controller. More importantly, it's quite comfortable to use while gaming.

Installation of the Nvidia Shield TV is a relatively easy process and once you have connected it to your TV, including power, you're ready to start the wizard which includes the pairing process between both devices. If you're familiar with Android devices, it has a similar feel, however Apple users shouldn't have an issue either. This setup includes adding passwords for any streaming services you may have such as Stan or Deezer. Needless to say, there's plenty of useful apps and one of the better ones is Plex that allows you to create your own media server for videos, photos and music.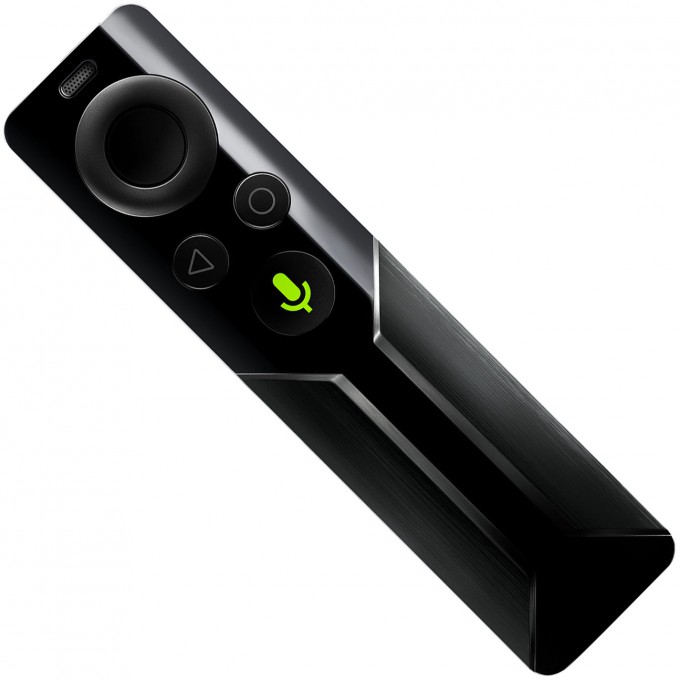 Once the setup is complete, the interface is very easy to navigate and unlike a large majority of Smart TV's or PVR devices, the operating system and interface is fast as are the apps on this device which make it a joy to use. So while my PVR struggles with some of the catch-up TV apps, this is not the case on the Nvidia Shield TV. However one drawback from this device is no option for Live TV unless you install a third party USB tuner such as the HDHomeRun Digital. Also not all catch-up TV channels are available, however ABC iView went into Beta in December last year on Android TV so stay tuned.
As I'm turning my home into a smart home, I really love the incorporation of Google Assistant (aka OK Google) which allows you to control your Shield TV which makes navigating a much more fluid experience and does making typing via the remote a moot point. This also includes asking Google questions like what's the traffic like or what's the weather tomorrow.
Gamers, both casual and hardcore will be pleased to know that the Nvidia Shield TV gives you access to a couple of impressive features that allow you to play games. As the device is based in the world of Android, you can play games made for this operating system or if you're a PC gamer, you have the ability to stream from Geforce Now through Gamestream (there are about 300 games available – https://www.nvidia.com/en-gb/shield/games/#library) which is a cloud service and even through Steam provided you have a compatible Nvidia card. Best of all, you also have access to some free games to check out the power of the Nvidia Shield TV. Games that have been fine-tuned for Android TV such as Borderlands: The Pre-Sequel and Metal Gear Rising Revengeance are quite impressive on the big screen and more importantly, play quite well. However if you're a console, the Nvidia Shield TV won't replace these units anytime soon but it does provide a nice alternative, especially for those casual gamers.
The streaming on the Nvidia Shield TV was quite decent for the majority of time through our NBN connection which does reach almost 100Mpbs during off-peak times, however at nights when there is some congestion, this drops considerable but even so, we were still able to stream videos and games with relatively no issues and if you have a 4K TV, the video quality is truly stunning!
Final Thoughts?
The NVIDIA SHIELD TV gives users a very component streaming device for movies, TV shows, music and gaming. The incorporation of Google Assistant also takes the device to a new level and more importantly, it's a well-built device with a easy to use interface. I just wish the product had a real Live TV option but nonetheless, it is far superior than most streaming products out there.
Check it out!
For more information, please visit https://www.nvidia.com/en-au/shield/shield-tv/