Hardware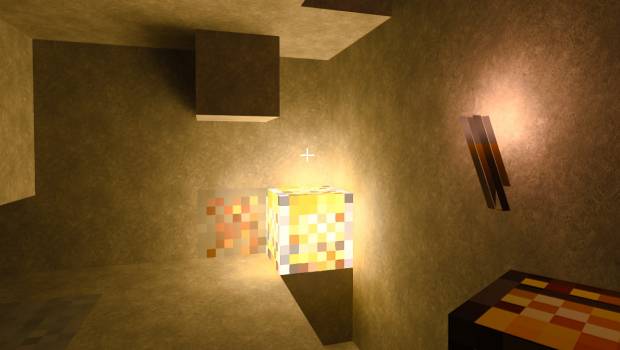 Published on May 15th, 2020 | by Adrian Gunning
NVIDIA Releases Five New Worlds for 'Minecraft' with RTX
NVIDIA engaged the community to create stunning new Minecraft experiences.
Sydney, Australia – May 15, 2020 – NVIDIA worked with well-known Minecraft creators to craft new worlds for Minecraft with RTX on Windows 10 Beta for gamers to enjoy for free. This is our second release of Minecraft experiences, and the five new worlds are available on the Minecraft marketplace today.
The new Minecraft experiences include:
Hilltop Lifestyle RTX by PearlescentMoon – From the creator of Color, Light and Shadow RTX from the first releases, Hilltop Lifestyle RTX is survival spawn set in a new outdoor map utilizing many of the concepts, advancements and features demonstrated in her previous ray tracing and physically-based texture showcase. In this new world users will explore the beautiful Hilltop Lifestyle island, and learn to live off of the land in its Italian-inspired village.
Egg Hunt by Feed The Beast – Set deep underground, Egg Hunt is a new standalone mini-game featuring a mysterious cave filled with puzzles, traps, secrets, and fun challenges. The goal is to find the hidden eggs, in order to complete the two game modes in the fastest time possible.
Medieval RTX by Aurelien_Sama – Medieval RTX is a survival spawn that features an idyllic medieval village nestled below an ancient ruin, with god-rays from the setting sun shining happily through the town. As night falls and the shadows grow longer and darker, danger awaits.
The Dark Village RTX by Wyld – The Dark Village RTX is a survival spawn set in an abandoned village that lies overgrown in the forest, where effigies of the missing stand long-forgotten. Underneath this village lies the realm of hidden horrors. Players will follow the quest, solve interactive puzzles, discover secrets, and experience rich ray-traced shadows to see if  your sanity survives as days pass.
The Observer RTX by IamSp00n – Classified as an adventure, The Observer RTX is a world that starts deep underground. The player explores their newfound surroundings, uncovering the mysteries of the entombed vault they are stuck in. Along the way they discover the lore of the land to reveal the fate of the Observer's denizens.
About Minecraft with RTX
Last month, NVIDIA, Microsoft Studios, and Mojang released Minecraft with RTX on Windows 10 Bedrock Edition as a beta along with six Minecraft experiences. Minecraft with RTX features an advanced form of ray tracing called path tracing, new physically-based materials, and NVIDIA DLSS 2.0.  These technologies combine to deliver a stunning new level of graphical quality in Minecraft, the world's best-selling video game.
About the Creators
NVIDIA engaged several well-known individuals in the community to create stunning new Minecraft experiences. They include:
GTC 2020
As a reminder, today's GTC keynote by NVIDIA CEO, Jensen Huang is available online today at https://www.nvidia.com/en-us/gtc/.