Blu-ray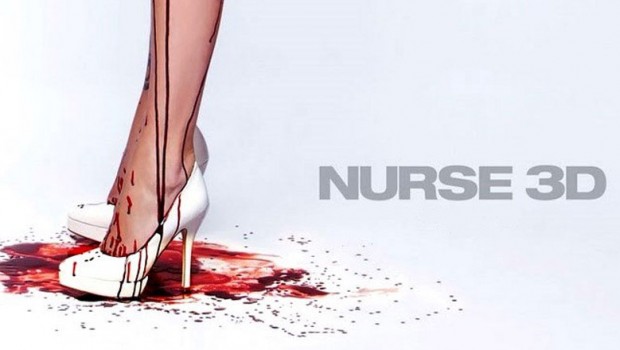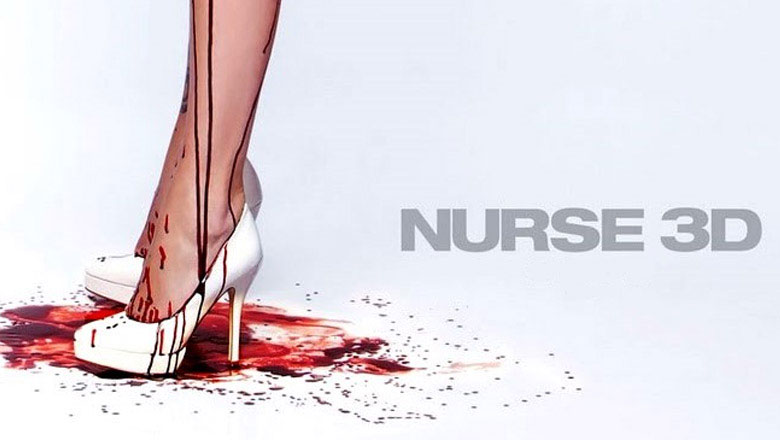 Published on April 18th, 2014 | by admin
Nurse 3D Blu-ray Review
Summary: Without Paz de la Huerta as the seductive Abby Russell, Nurse 3D would have been another cliched horror thriller but her acting really transforms this film into almost a cult classic
Nurse 3D
Distributor: Roadshow
Genre: Horror Thriller
Running Time: 88 Minutes
Rating: MA15+
Reviewer: James Wright
Just from the Blu-ray cover of Nurse 3D, you immediately know what to expect and director Douglas Aarniokoski who also happens to co-write this film with David Loughery makes no false promises about the premise, it's going to involve nudity, sex and gore. With that said, I love the retro cover of Nurse 3D that looks like the poster art you would find on a World War II plane but of course considerably more sexual.
Also, with a MA15+ rating, Nurse 3D can be quite graphic at times, especially the gore, sex and nudity as the film follows a black widow by the name of Abby Russell who is played beautifully by the beautiful Paz de la Huerta.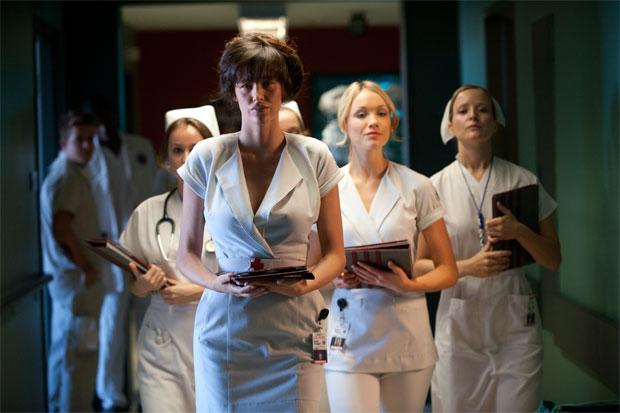 Abby also has two distinct personalities that include a dedicated nurse by day and seductress at night as she lures cheating men to their deaths with her sexuality. However when new nurse Danni (Katrina Bowden) begins to work at the same hospital as Abby, she quickly throws a spanner into the works and threatens this seductresses grand plans which creates this fun horror thriller that jumps out at you on 3D.
To make matters worse, Abby develops an unhealthy obsession with Dani which becomes this fun dynamic and of course an interesting conflict to the story. There's a great little twist with their relationship as well! Nurse 3D is also quite clichéd and isn't afraid to use nudity and gore to its advantage to help cement the characters it portrays.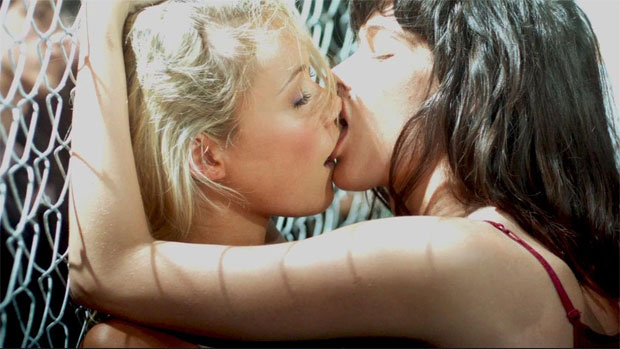 The stars of Nurse 3D is definitely Paz de la Huerta and Katrina Bowden who create two likeable characters, even though their dialogue can be a little campy at times. Nonetheless it's great to see them interact and they both seem to be having fun in making this film which shows. I also like how Bowden changes as the film progresses from naïve nurse to dedicated enforcer.
The film even stars Kathleen Turner who plays head nurse Betty Watson and runs the nursing team like a tight ship. I loved seeing Kathleen again as we really haven't seen her since her great appearances in Californication. Overall, Nurse 3D ticks the right boxes to give a great balance between the horror and thriller genres, especially the twist thrown into the mix. Just be warned, it's bloody, it's sexy and it's violent!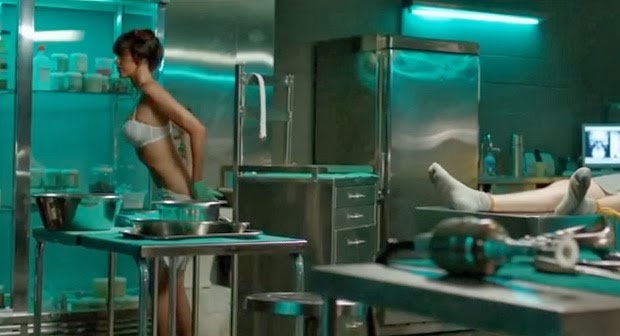 Video & Audio
For a film of this genre, the video quality is definitely above average and the 3D gives some great contrast to the premise of Nurse, especially with its depth and colours. The 3D also gives the gore a very surreal feel that at times is almost comedic. Audio is decent with good levels, well balanced dialogue, sound and music.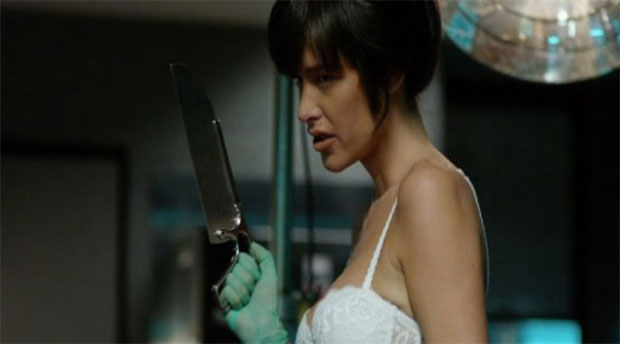 Final Thoughts?
Without Paz de la Huerta as the seductive Abby Russell, Nurse 3D would have been another clichéd horror thriller but her acting really transforms this film into almost a cult classic. I love how she plays two different characters which really lends itself well to this and at times a predictable yet enjoyable film. Just be warned that Nurse 3D has violence, gore, nudity and sex which may not be everyone's cup of tea but it actually suits the story well.
Best of all, it's more than just your stock standard Hollywood horror thriller.