News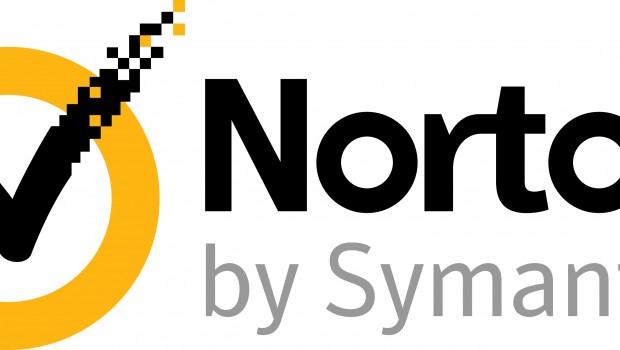 Published on February 4th, 2015 | by admin
Norton Study Finds Consumers will Trade Privacy for Free Mobile Apps
SYDNEY, Australia – 4 February 2015: A Norton study into the security and privacy risks created by downloading mobile applications has identified that consumers are trading their personal information in exchange for free mobile apps, exposing themselves to privacy risks.  Newly released Norton data[i] indicates that most consumers worry about mobile app security and privacy risks, however, the Norton study suggests consumers are their own worst enemies when it comes to mobile privacy.
Recently Norton began beta technology trials to experiment with scanning Android apps prior to download for vulnerabilities and privacy risks using a proprietary tool, Norton Mobile Insight. This technology found intimate personally identifiable information (PII) such as a device's phone number, usernames, passwords, calendar details, call log information, and even pictures and text messages, are regularly accessed by apps that may not have reason to do so. Shockingly, almost one-third of apps scanned by Norton Mobile Insight are accessing SIM card information such as address book details, mobile PIN numbers and call history. Additionally, roughly 13 percent (or nearly two million apps) of Android apps scanned by Norton Mobile Insight send a user's phone number off the device.
"In today's connected world, mobile devices are more than mini computers in our pockets – they are digital warehouses storing our most personal moments and information, such as photos and videos, conversations with friends and family, health and fitness information, financial data and more," said Mark Gorrie, head of Norton, Pacific region, Symantec. "However most consumers unknowingly – sometimes even willingly – put personal information which resides on their mobile phones at risk, compromising their privacy."
Australian Survey Findings
The Norton consumer survey indicates that some of the most enjoyable app activities are playing games (53 percent in Australia compared to 55 percent globally), listening to music (51 percent in Australia compared to 50 percent globally) and watching videos (30 percent in Australia compared to 41 percent globally), while the Norton Mobile Insight findings indicates the "free" apps that consumers download for entertainment present the greatest risks including the highest incidence and severity of privacy infringements.
Some 74 percent of Australian survey respondents compared to 70 percent globally report being most worried about securing financial information, and 68 percent of survey respondents in Australia compared to 70 percent globally are worried about securing their passwords/usernames, while Norton Mobile Insight data indicates that these are some of the most protected data classes on smartphones. Conversely, more than one-third of respondents (33 percent in Australia compared to 36 percent globally) would readily give up their physical location details in exchange for a free mobile app.
More than half of respondents (53 percent in Australia compared to 37 percent globally) do not worry at all about getting a virus on their smartphone. Nearly one in three (31 percent in Australia compared to 24 percent globally) admit they don't really know what they agree to when downloading an app. In reality, mobile security risks are growing rapidly. Known mobile malware families increased 69 percent and known mobile malware samples increased fourfold from 2012 to 2013.
Almost half of respondents worry about getting a virus on their smartphone; however, those concerned users are also more willing to allow apps to control data usage and access contacts, fitness information and photos – much more so than users who aren't concerned with getting viruses.
Ironically, those that worry about getting a smartphone virus think they understand app permissions but in reality, these people are nearly as uninformed as those that do not worry. 
Global Survey Findings
One in three respondents are not aware that apps can modify browser bookmarks, access the phone's camera and microphone, or send photos to the app developer. Almost half of respondents in all regions are unaware that apps can send physical location details.
More than two-thirds of global respondents do not realise that apps place notification bar ads while 20 percent of apps scanned by Norton Mobile Insight place these types of ads on mobile devices.
The oldest respondents (ages 55 and up) seem to be more self-aware as the most likely group to admit to not knowing how an app can impact their smartphone.
Millennials (ages 18 to 34) are more likely to assert that they know what information they are agreeing to provide, but score equally low in actual knowledge.
Practicing Safe Mobile Behaviour
"Central to this issue is consumers who fail to read end-user license agreements (EULA) or don't necessarily understand what they're agreeing to before downloading mobile apps. Many users fail to understand how they may be compromising their own privacy when accepting app permissions."
"Today we're taking a step toward empowering and protecting consumers by extending new mobile privacy capabilities to Norton Mobile Security and Norton 360 Multi-Device. Norton now scans and identifies problematic Android apps before users download – an industry first for mobile security solutions," added Gorrie.
In addition to proactive app scanning, Norton Mobile Security and Norton 360 Multi-Device automatically protect mobile users by blocking fraudulent (phishing) websites, remotely locking a lost or stolen smartphone, locating a missing device, and enabling lost devices to snap photos and display customisable messages.
A collection of safe practices to protect against today's mobile threats can also be viewed here. 
About the survey Norton surveyed more than 6,000 people in nine markets around the world in October last year, including 695 mobile phone or tablet users in Australia.