Events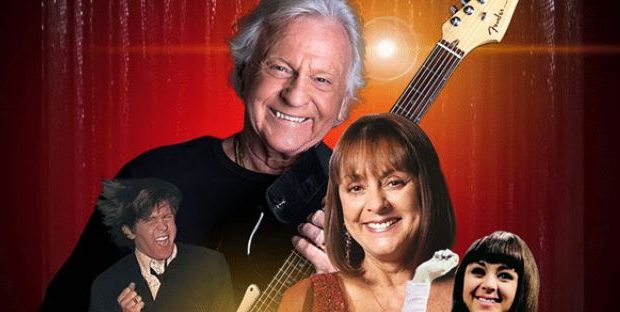 Published on June 2nd, 2023 | by Adrian Gunning
NORMIE ROWE & DENISE DRYSDALE "THE TWO OF U
Normie Rowe and Denise Drysdale have been friends since they were teenagers and are excited to be performing their brand new show THE TWO OF US on Friday 30th of June at Shoppingtown Hotel, Doncaster and Saturday 1st of July at The Sphinx Hotel, Geelong.
THE TWO OF US is a not-to-be-missed opportunity to enjoy the skills and charm of these two national treasures. There'll be hits. There'll be surprises. There'll be loads of fun.
When they met in the 60's, he was an emerging recording artist appearing on The GO!! Show and she was recognised as Australia's first go-go dancer on a new music show, Kommotion .
Who can forget Normie's hits "Shakin' All Over", "Quer Sera Sera", "It Ain't Necessarily So", and "Ooh La La", just a few of his hits that sound as powerful today as they did when they were Australian hits on the charts.
Their careers since have seen them enjoy success across the entertainment spectrum. Normie was at the peak of his pop stardom when he was called up and spent two years in the Army including service in Vietnam. On his return, he re-established his career in major Sydney Clubs, and on television, along with his most memorable role as Jean Valjean for the national stage tour of  "Les Miserable".
Denise's dancing creer took a back seat when she became Ernie Sigley's barrel girl on his very popular national "The Ernie Sigley Show". Ding Dong had arrived. Her television and theatre credits are too many to mention but her love of entertaining continues in theatres and clubs across the country.
THE TWO OF US might not be politically correct but you can be guaranteed to enjoy the songs, the banter, the dancing and the atmosphere these two performers always bring to the stage
DATES:           Friday 30 June – Shoppingtown Hotel, Doncaster / Saturday 1 July – Sphinx, Geelong
TICKETS:         Shoppingtown Hotel  – 19 Williamsons Road, Doncaster
https://liveatyourlocal.com.au/event/normie-rowe-denise-drysdale-in-the-two-of-us/
Sphinx Hotel, 2 Thompson Road, North Geelong
https://events.ticketbooth.com.au/event/the-two-of-us-starring-normie-