Games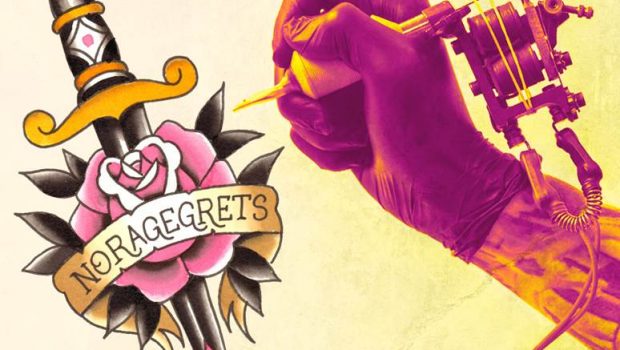 Published on May 3rd, 2019 | by Admin
#NoRAGEgrets
Ever dreamed of having a spontaneous tattoo? RAGE 2 is exploding this fantasy into a thrilling (yet mildly painful) and FREE reality. Join Bethesda at Hunter & Fox on the 11th May to be the people's champion you've always aspired to be, or come down to hold your more adventurous friend's hand.
Internationally renowned tattoo artists such as Lauren Winzer and Heath Nock from Hunter and Fox Tattoo Studio are armed and ready to bring you free #NoRAGEgrets tattoos. But wait – there's a catch. Bethesda is saving you the time and energy involved in that crucial decision of what artwork to showcase on your body. A curated selection of hand designed tattoos will be available for you – the only catch? You will not decide which one. No time like the present to be spontaneous… and don't forget in this post post-apocalyptic wasteland, there is absolutely no room for RAGEgrets.
If you need a bit more incentive than the promise of FREE, spontaneous tattoos, tune in to the Twitch livestream on Friday May 10th to watch a handful of content creators and Bethesda staff go through the once-in-a-lifetime experience. The livestream will be available at 10am AEST on Bethesda's global channels http://www.twitch.com/bethesda, and you will have the ability to vote live for which tattoo each participant will get! There's no doubt you'll want one for yourself after watching your favourite streamer nervously await their tattoo fate.
For further details, check out additional event information here: https://www.facebook.com/events/1358953577597797/