Hardware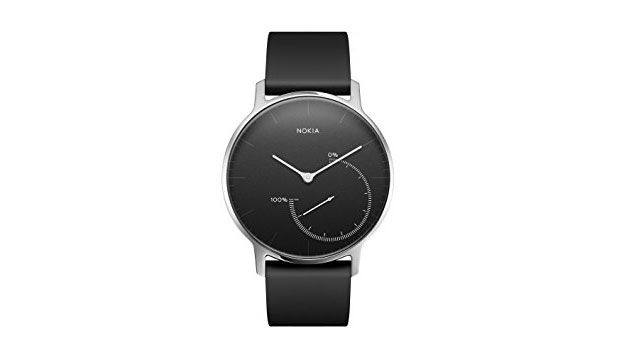 Published on July 24th, 2017 | by Admin
Nokia Steel Review
Summary: The Nokia Steel is a very stylish activity tracker that not only promotes fitness but also looks!
Activity trackers and smart watches have become part of our lives, however when it comes to their appearance, there's only a handful that elude that sophistication that borders on a classic timepiece. Then you have the constant need for charging these products and if you can get one week out of them, you're really on a roll.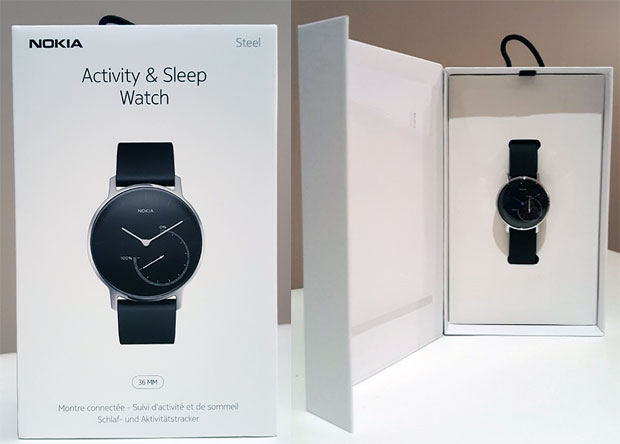 However Nokia have released something more akin to a classic timepiece with their Nokia Steel that not only looks like a traditional watch but provides an excellent battery life of up to 8 months. No charging is needed and you simply swap the battery when it's time for a recharge which are available at all good stores, including supermarkets.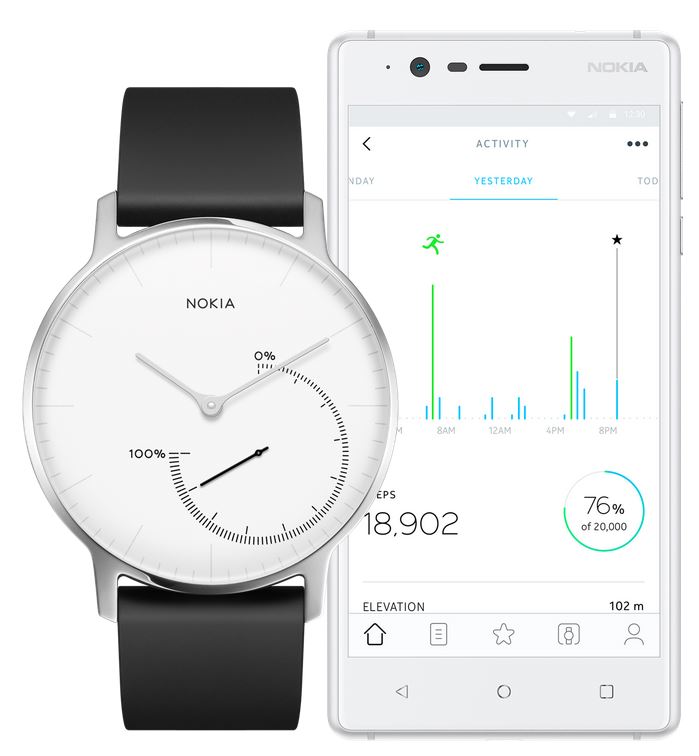 In terms of appearance, the Nokia Steel boasts a stainless steel case, chrome hands and double-domed glass for additional strength. The silicone sport straps is quite comfortable to wear and the strap comes in 9 different colours and we found that the black band is perfect for all occasions. It's also a very lightweight product, so once it's on your wrist, you actually forget about it which is where this activity tracker shines.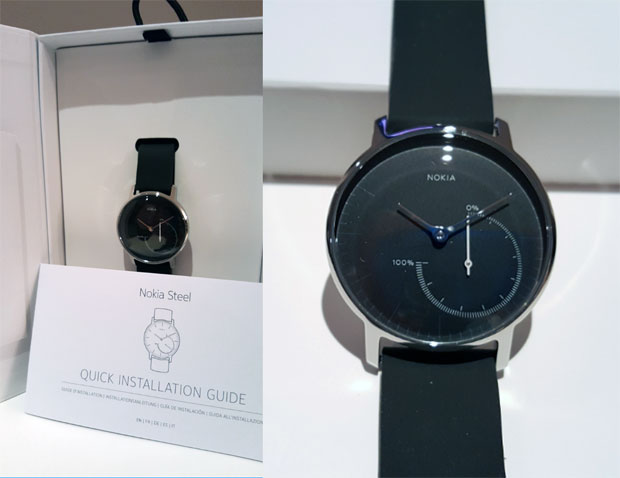 The Nokia Steel even tracks a wide variety of activities such as running, walking, swimming and even dancing thanks to their patented Connected Movement Technology with up 10 activities. As you can use this product while swimming (or in the shower), the Steel is water-resistant up to 5 ATM (50 meters – 150 feet) which increases the scope of this product. A tachometer is also displayed on the watch face which shows how you are tracking your daily goals. Nokia eloquently sum up their watch with two words … stealthy and healthy which really hits the mark.
Best of all, once paired to your smartphone, the Nokia Steel does everything in the background as it relays your information to the Health Mate app which allows you to view your statistics, set goals, monitor your sleep and use it like a personal coach. Not only does it analyse your sleep cycles but it also calculates the number of calories you have burned during the day. It you're a woman, it even tracks your pregnancy.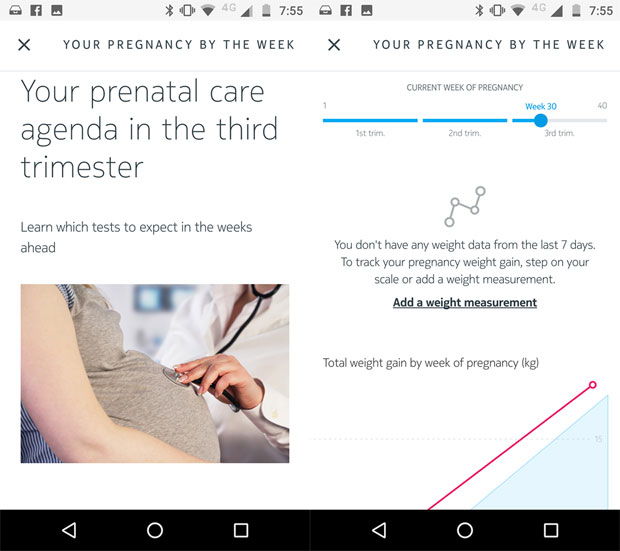 Besides these excellent features, what really appeals to me about the Nokia Steel is its appearance as it looks like a stylish timepiece that can be worn anywhere and everywhere. Whether you're at the gym, swimming on the beach, attending a wedding or engaging in a marathon, the Nokia Steel looks like a prestigious high-end watch but inside the case, it's providing you with the tools needed to maintain your fitness and more importantly, quite discretely.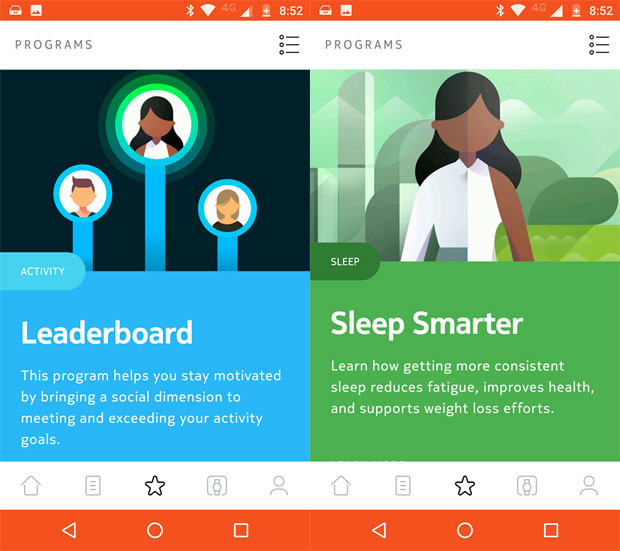 Pairing the Nokia Steel with your smartphone is very easy and once you download the Health Mate app, you can begin the pairing process which is via Bluetooth. Once paired, the Health Mate app is quite an intuitive program to use that has well-thought out menus which makes it easy to navigate. There is also a social component to the Health Mate app which includes the ability to challenge friends, leader boards, including rewards for reaching milestones. The watch also sets the time in accordance to the time on your smartphone which is quite impressive seeing the hands move when this process is done.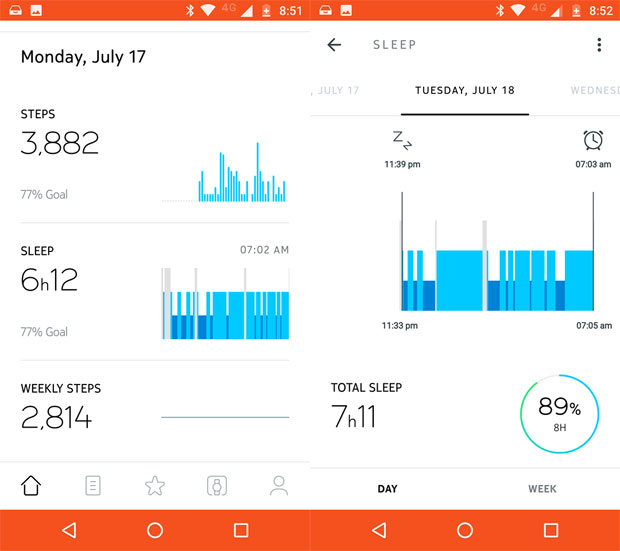 The Connected Movement Technology of the Steel is how it tracks your sleep and does give you a detailed graph on how you have slept which includes duration, your deep sleep patterns and if you have woken up during the night. Complimenting this feature is the silent alarm which is set through the Health Mate app which gently wakes you via its vibration functionality. It should be noted that the Steel also attempts to wake you during your lightest sleep stage to help with your cycles.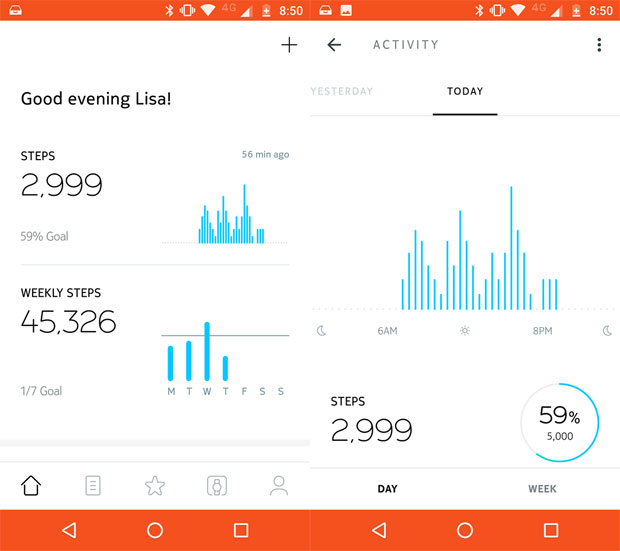 Final Thoughts?
In conclusion, the Nokia Steel is a hybrid that is a cross between an activity tracker and a classic timepiece. With an excellent design and battery plus the ability to track your activities, including your sleep, the Nokia Steel is ideal for those people who want something a little more stylish but still be able to provide you with a silent virtual coach.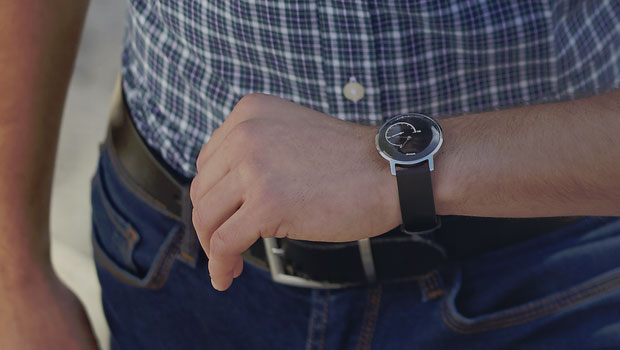 Overview of Features  
Classic timepiece design with integrated activity tracking
24/7 seamless tracking with up to 10 activities recognised such as walking, running and swimming
Records the number of calories burned & distance
Water resistant up to 5 ATM
Stainless steel case with silicone strap
No charging, battery lasts up to 8 months
Sleep monitoring and vibrating silent alarm
Automatic synchronization to your smartphone via the Health Mate app