Events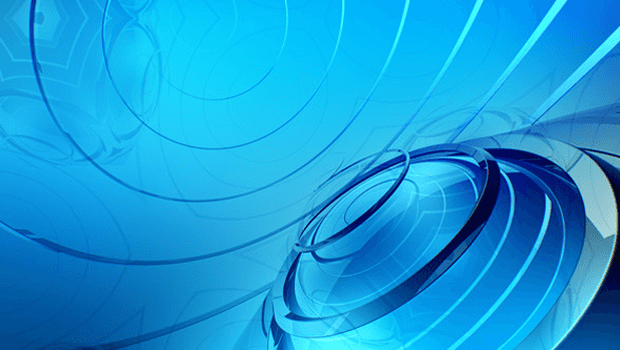 Published on May 22nd, 2018 | by Admin
Nocturnal Welcomes Winter With Killer June Line-up!
Nocturnal, Friday 1 June, Melbourne Museum | Tickets on sale now
Nocturnal is very proud to present Cable Ties, Ara Koufax, SIMONA and bebé in a celebration and exploration of the interconnectedness of Melbourne's unique music scene. Born from an exploratory approach to museums and a love for our local artists, Nocturnal offers curious punters the chance to drink and dance amongst State's Collection and get down at Melbourne Museum after dark.
Long time admirers of each other's work, Cable Ties, Ara Koufax and SIMONA will come together for this one-off Nocturnal line-up. Though distinct in style, their music converges as incisive, unrelenting and angular. Together, the acts will explore the sonic connections between post punk, electronic and industrial music, all performed live with curated visuals.
Cable Ties are frenetic lead lines tethered to a hypnotic rhythm section. Welding punk ferocity to the endless chug of kraut rock and boogie they stretch their songs past breaking point, searching for that joyous rush. Three friends summoning a rhythmic tide from which Jenny McKechnie delivers anthems that turn your latent anxieties into a rallying cry.
Ara Koufax are Melbourne-based production duo Luke Neher and Sam Gill. Over the past four years, Ara Koufax have released music on Cutters Records, NYC-based CSCN and Fort Romeau's label Cin Cin. The pair have performed together in cities and at festivals across Australia, as well as touring Asia, the United States and Europe. The duo's work oscillates between experiments in house, techno and noise.
SIMONA's music explores the borderline space between euphoria, desolation and aggression tied together by narratives of gender nonconformity and queer cities. Simona's shows are iconic and emotional; creating shared catharsis and brutal confrontation and connecting with audiences through intimate synth-pop and stadium techno, mixing cardio elements of vocals and electronic percussion. Over 20 years traversing the club and live music landscape, Simona has evolved into a unique solo electronic performer and DJ.
Tying the night together, DJ bebé is RRR broadcaster Nicole Jones. She plays a lovingly curated mix of acid house, cosmic disco, crunchy techno and esoterica. Listen to her mix for Hope St Radio here.
In the spirit of inter-connectivity Nocturnal invites punters to come together for a cause! Bright colours and clever slogans tell serious messages about equality, peace, the environment, war and sex. See banners and signs from the Equal Love and Women's March on Melbourne protest and protest badges from the 1970s to the 1990s. Hear from Michelle Stevenson, Senior Curator of Politics & Society talk about how protest in Melbourne has changed over time then make your own badge to campaign for change, protest injustice, show your allegiance or express what matters to you. You can also explore how light interacts with creatures and objects with talks from Museums Victoria experts on bio-luminescence in the depths of the ocean, invertebrate fluorescence under UV lights and the impact of light on our collections.
Revellers can head downstairs to visit Vikings: Beyond the Legend, an exhibition from the Swedish History Museum in Stockholm which features more than 450 original artefacts. These Scandinavian celebrities are usually depicted as barbaric warriors, but popular culture has blurred the line between fact and fiction. This exhibition unveils the reality of the Vikings and their rich, often misunderstood culture. Pick up a ticket to Vikings: Beyond the Legend when you pre-purchase your early bird Nocturnal ticket from the Melbourne Museum website.
Explore the entire Museum with galleries open till midnight, including a look at Australian fashion which has defied convention with You Can't Do That (presented by the Virgin Australia Melbourne Fashion Festival). In You Can't Do That, designers such as Stella Dare, Prue Acton, Christopher Graf and Jenny Bannister are all spotlighted, along with trailblazing models Yorta Yorta and Wunrundjeri woman Lois Briggs, now Aunty Lois Peeler and Andreja Pejić, the first transgender supermodel.
Nocturnal
Friday 1 June, 6pm to 11pm
Melbourne Museum, 11 Nicholson Street, Carlton
Tickets:
Nocturnal – Early Bird $25+bf / On the Door $35
Nocturnal + Vikings – Early Bird $39+bf / On the Door $49
Discounts for concessions apply
museumsvictoria.com.au/melbournemuseum/whats-on/nocturnal/