Events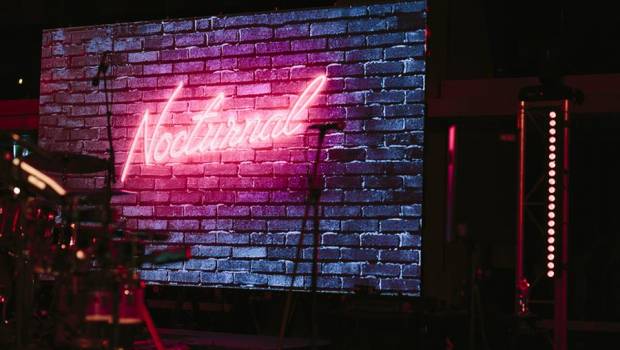 Published on December 21st, 2017 | by Admin
NOCTURNAL ANNOUNCES JANUARY LINE-UP & AWARDED PEOPLE'S CHOICE FOR BEST EVENT 2017
Nocturnal, Friday 5 January – Tickets on sale now
Catapult into 2018 with an epic evening of unheard sounds, unparalleled collection items and wondrous questioning.  Melbourne Museum's after-hours party Nocturnal returns after taking home Concrete Playground People's Choice Award for Best Event 2017.  Extending the festivities until midnight there'll be a dazzlingly bounty of night-time possibilities perfect for the oft-forgotten Hospo New Year's Eve.
January 5 is the first clash of Nocturnal with Melbourne Museum's summer flagship exhibition, Inside Out.  Inside Out is a museum game-changer with no information panels, instead propelled via the sights 'n' sounds of first-hand narratives and 370 extraordinary objects which have been pulled out from behind closed doors of Museums Victoria's expansive collection of more than 17 million items.  Excitingly for Nocturnal guests, the pinnacle moment reveals itself to be a disco-synth track specially commissioned by Vachel Spirason and Matthew Hadley of Melbourne-based five piece Total Giovanni
Committed to supporting all things local, there'll be no sitting down as headlining this Nocturnal extravaganza are Billy Davis and The Good Lords.  Billy Davis is a talented keyboardist and composer who weaves upbeat jams via Hip Hop, R 'n' B, Neo-Soul, Jazz and Funk.  The live band often features up to 11 of this city's finest musicians and with his debut album A Family Portrait (2017) released to rave reviews, Nocturnal will undoubtedly be transformed into a jiving block party.
New adventures continue with HTML Flowers and Oscar Key Sung intertwining to perform as LOSSLESS.  Artists of their own repute Grant Gronewold and Oscar Slorach- Thorn create kaleidoscopic lo-fi-hip-hop-magic as demonstrated by their self-titled debut (2016). Arising out of an exploratory approach to all genres and matters of rhythms 'n' rhymes; LOSSLESS are most definitely Nocturnal kin.
The Hello Morning return fully charged and hungry after releasing their latest single Creases in late November 2017.  Sunshiny pop with reverberating keys, sliding guitars and rich full chords, this is a band who'll enrapture audiences thanks to toe-tapping rootsiness and gloriously tender boogies.  Rounding out the evening will be DJ sets from Toni Yotzi and Triple RRR's and Meredith's self-made man Woody McDonald.
Museums Victoria's leading experts will spark free-flowing conversations with Kimberley Moulton (Senior Curator, South Eastern Australia Aboriginal Collections) leading a First Nations discussion on body adornment design and contemporary practice.  Whilst Matthew Churchward (Senior Curator of Engineering & Transport) will peer into the guts of a black box flight recorder (which is actually orange) and discuss why it's indestructible.
Providing further insight from the past Tim Ziegler (Collection Manager Vertebrate Palaeontology) will discuss imaginations around the Megafauna fossils found near Lancefield and fresh back from the Indonesian jungle, Kevin Rowe (Senior Curator of Mammals, Terrestrial Environments) and Karen Rowe (Research Fellow, Sciences) will share their latest Sulawesi discoveries.
Nocturnal invites guests to rediscover wide-eyed wonder, unearth stories, ask questions and revel on the dance floor at Melbourne Museum.
Nocturnal, Friday 5 January
6pm to midnight
Melbourne Museum
Ticket Prices: Early Bird $25 / On the Door: $35
INSIDE OUT only $10 with a Nocturnal Ticket
https://museumvictoria.com.au/melbournemuseum/whats-on/nocturnal/