Films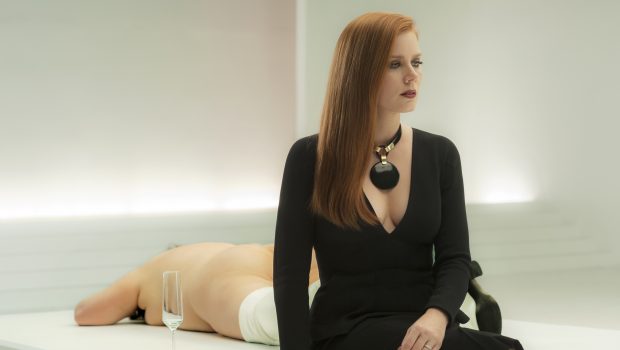 Published on November 20th, 2016 | by Damien Straker
Nocturnal Animals – Film Review
Reviewed by Damien Straker on the 20th of November 2016
Universal presents a film by Tom Ford
Produced by Tom Ford and Robert Salerno
Screenplay by Tom Ford, based on 'Tony and Susan' by Austin Wright
Starring Amy Adams, Jake Gyllenhaal, Michael Shannon, Aaron Taylor-Johnson, Isla Fisher, Armie Hammer and Laura Linney
Music by Abel Korzeniowski
Cinematography Seamus McGarvey
Edited by Joan Sobel
Running Time: 120 minutes
Rating: MA15+
Release Date: the 10th of November 2016
Nocturnal Animals is an extremely uncomfortable film, where the imagery is claustrophobic and the foreboding mood of the narrative is met with brutal outcomes. And more power to director Tom Ford for making it this way. It's an emotional tidal wave and an enthralling antidote to the excessively computerised films released this year. It's also an impressionable follow-up to A Single Man (2009), where Colin Firth played a gay professor who concealed his sexual orientation. Tom Ford himself is an openly gay man who grew up in Texas, but is now a New York fashion designer. None of the main characters in this film are gay, but on top of being Texans living in Los Angeles there are two key thematic ideas that could be staples of Ford's life: questions of masculinity and the shallowness of the art world. The personal influences, the use of a story within a story framing device and the go-for-broke performances are the best assets of Nocturnal Animals, largely compensating for its unpleasant textures and some sizable story contrivances.
The film is about Susan (Amy Adams), a gallery owner who separated from her husband Tony (Jake Gyllenhaal) 19 years ago. She now lives a wealthy but unhappy life with Hutton (Armie Hammer). He's stressed at work and she's alienated by the weird, youthful people with whom she works. While she has escaped her southern roots, specifically her caricature mother (Laura Linney in a cameo), her cold world is invigorated with emotion when she is sent a book from Tony called 'Nocturnal Animals'. As she reads the book, the film develops another story. Jake Gyllenhaal plays a second character, Edward, an ordinary man who is driving his family (Isla Fisher plays his wife) through the desert, only to be cornered by a hillbilly gang, led by Ray (Aaron Taylor-Johnson). Following a terrifying climax, Edward partners with Bobby (99 Homes' Michael Shannon, whose gruff, colourful performances steals the movie), a grizzled detective who presses him for a year to track the men down. Meanwhile, flashbacks to Tony and Susan's early relationship sketches their romance and eventual separation.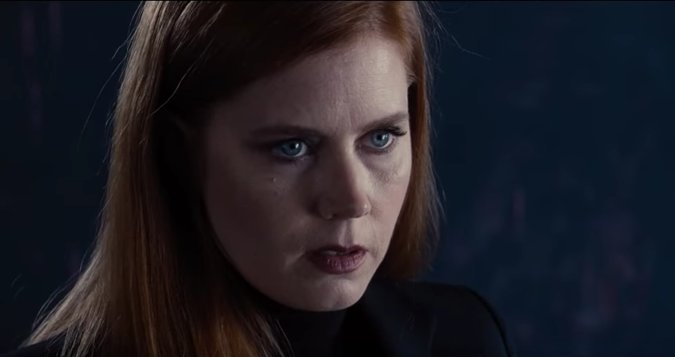 Tom Ford's deliberately oppressive visuals are a sharp contrast to the perfume commercial aesthetic that hampered A Serious Man. All of Susan's scenes are buried in darkness and shadows and her house is comparable to the cold, concrete prison of Malick's corporate dystopia in The Tree of Life (2011). High gates, glass panes, hard concrete and black suits of a morning reflect Susan's discontent and her lovelessness with Hutton. The piercing Hitchcock-like string score adds unease, suggesting this could be a horror story unfolding. Tom Ford's most confronting image is also critical to the story. The film opens with a very large woman happily dancing completely naked. The scene cuts to an establishment shot of the entangled city roads by nightfall. Tom Ford argues that happiness is freedom from materialism; possessions only make our lives more impersonal as we become victims of a faceless city. If this wasn't clear enough of what he thinks about the fashion world, he also uses comedy and caricatures to attack his peers, including a funny scene where Susan meets with obnoxious hipsters glued to their phones. She is a tragic figure, a dissatisfied product of her ambitious lifestyle, which drove her to escape Texas and unfairly outgrow Edward for not setting his sights high and being too soft.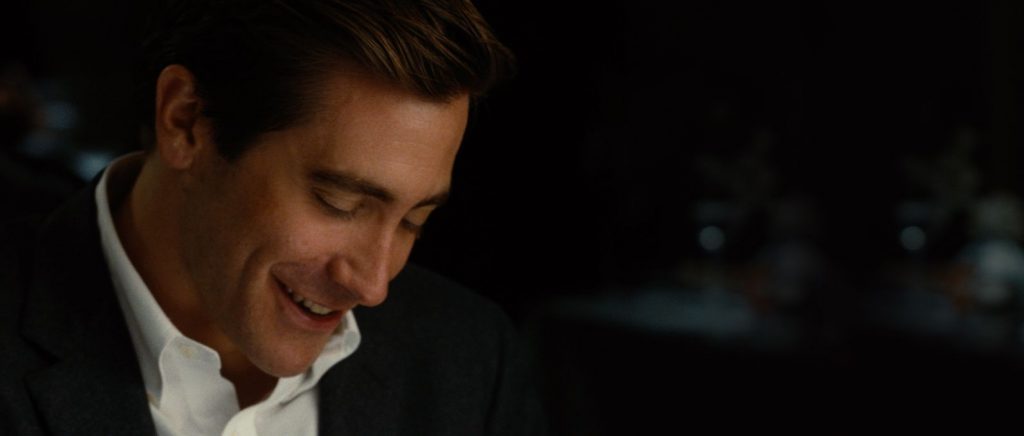 Setting Edward's story in the desert underlines Tom Ford's commercial and stylistic aims. The subplot with Edward opens Ford's work to suspense, action and grizzled standoffs, the content of pulp novels, but the sunburnt terrain, where you feel the flies stinging your eyes, is still textured and meaningful. The desert is a powerful visual motif that sharply distinguishes itself from Susan's commercial lifestyle and reflects Tony's nihilistic viewpoint. The men who attack Edward and his family are there to question his masculinity and taunt him to act. They are demons, symbolic of how Tony felt in losing his family to another man when his relationship with Susan ended. Edward's masculinity is further scrutinised by Bobby, a surrogate father figure for Tony (his real father died when he was young). Tension builds unbearably from Edward asking himself whether he's a passive or a sadistic man, while the quick cuts to Susan reeling from Nocturnal Animals shows her understanding Tony's pain.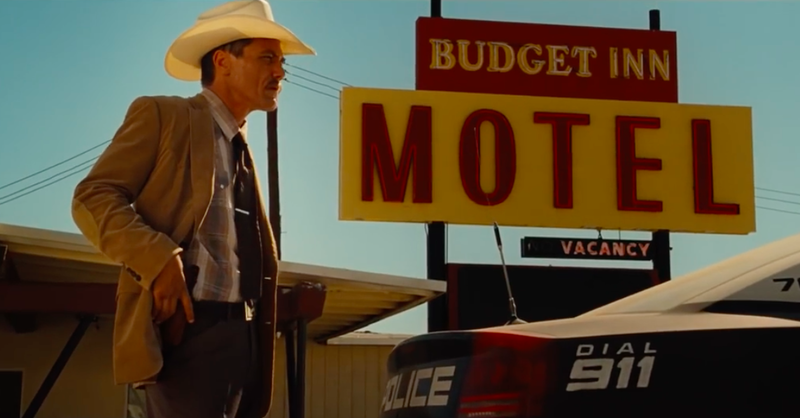 Amy Adams, Michael Shannon and Jake Gyllenhaal are in good touch in evoking the sadness of their characters. Though you might be disappointed that Gyllenhaal has more to do than Amy Adams, she excels at playing a depressed woman, imprisoned by ambitions that have led her to an unhappy existence. Meanwhile, the reason the hillbilly sequence works is because of Gyllenhaal's containment; Edward is an ordinary, frightened man, powerless in a lose-lose situation. Act and you die, do nothing and suffer the consequences. It's the stuff of nightmares thanks to disturbing work by Aaron Taylor-Johnson. Unfortunately, the casting doesn't match the script's finer details. Susan and Tony have not seen each other for nineteen years, but in real life Jake Gyllenhaal is only thirty-five. Similarly, the film's entire plot hinges on Susan not dispensing of Tony's book, which is a necessary but visible contrivance, and a critical revelation about Susan is met with a large coincidence. The clarity of the characters' motives of the characters also becomes so logical that there's nothing to grasp after the film ends. Does it matter while you watch it? No. The film has emotional pull. It will make you sad and invites you to unravel the maze of its imagery, asking how the settings connect and how the characters will escape the frightening situations imprisoning them. Its mystery and its emotions are, in the moment, something to be treasured.
Summary: Its mystery and its emotions are, in the moment, something to be treasured.