Films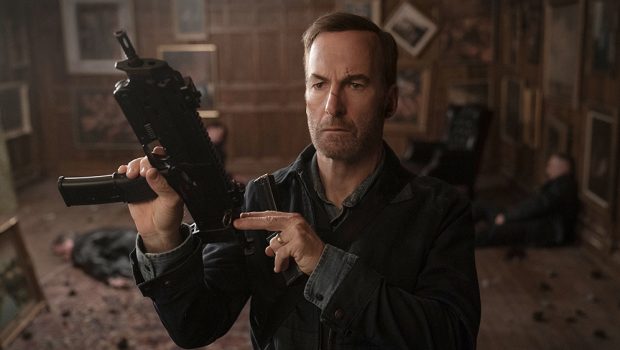 Published on April 1st, 2021 | by Harris Dang
Nobody – Film Review
Reviewed by Harris Dang on the 1st of April 2021
Universal Pictures presents a film by Ilya Naishuller
Produced by Kelly McCormack, David Leitch, Bob Odenkirk, Braden Aftergood, Marc Provissiero
Starring Bob Odenkirk, Connie Nielsen, Aleksei Serebryakov, Christopher Lloyd, RZA, Michael Ironside, Colin Salmon, Alain Moussi, and Daniel Bernhardt
Music by David Buckley
Cinematography Pawel Pogorzelski
Edited by William Yeh and Evan Schiff
Running Time: 92 minutes
Rating: MA15+
Release Date: the 1st of April 2021
Nobody is the latest project from Russian director Ilya Naishuller. He is best known for his innovative, cult action film, Hardcore Henry (2015). The film's reviews were mixed due to its pervasiveness and its lack of a compelling narrative. However, it struck a chord with some due to its use of its first-person perspective.
Nobody marks a collaboration between Naishuller and 87North Productions (led by David Leitch and Kelly McCormack). The company is best known for producing stellar action films, including the John Wick series (2014-present), Deadpool 2 (2018), and Hobbs and Shaw (2019). The action front is well-stacked with talent, but Nobody's real drawcard is Bob Odenkirk. He is a fantastic comedic talent (both in front of and behind the camera) and a damn good actor in his own right. Seeing him undertake an action film is a peculiar yet intriguing proposition. Does the film pack an impressive punch?
Odenkirk stars as Hutch Mansell, a seemingly average joe working as an office worker at a metal fabrication company for his father-in-law (Michael Ironside). He is married to Becca (an understated Connie Nielsen), a real estate agent, and the couple share two children. Their teenage son Blake has no respect for him but their young daughter, Sammy, looks at him with love and glowing eyes. Even with the support of his half-brother, Harry (a cool RZA), the tedium of suburban life bears down on him through Hutch's work, his relationship with his father, David (a welcome Christopher Lloyd), his marriage, and even his children.
One day, Hutch sees a stranger on the verge of being attacked by a group of rowdy, troublesome men. It gives him the opportunity and excitement he needs in his life. After a long melee, he becomes more content to the people around him. However, actions have consequences. The rumble catches the attention of excitable yet menacing drug lord, Yulian Kuznetsov (an energetic Aleksei Serebryakov, best known for his wonderful work in the acclaimed film Leviathan, 2014), who vows vengeance on Hutch.
Watching a film deliver exactly what you wanted can be a great feeling. In the case of Nobody, it provides everything one would want from an action/comedy made by the producers of the John Wick films. Naishuller has laid his stylistic excesses he had on Hardcore Henry to an even keel here. He keeps the action energetic with an assured handling of tone that shows the brutality of violence with an almost slapstick sense of timing. It is most evident in the climax, which is highly inspired by the ending of Sam Peckinpah's Straw Dogs (1971).
Screenwriter Derek Kolstad (best known for writing the John Wick films) takes the well-worn plot and provides welcome amusement in the absurdity of its premise. He is aware of audience expectations and shrewdly withholds the action to make the audience feel Hutch's tedium. When the proverbial shit hits the fan, it is worth the wait.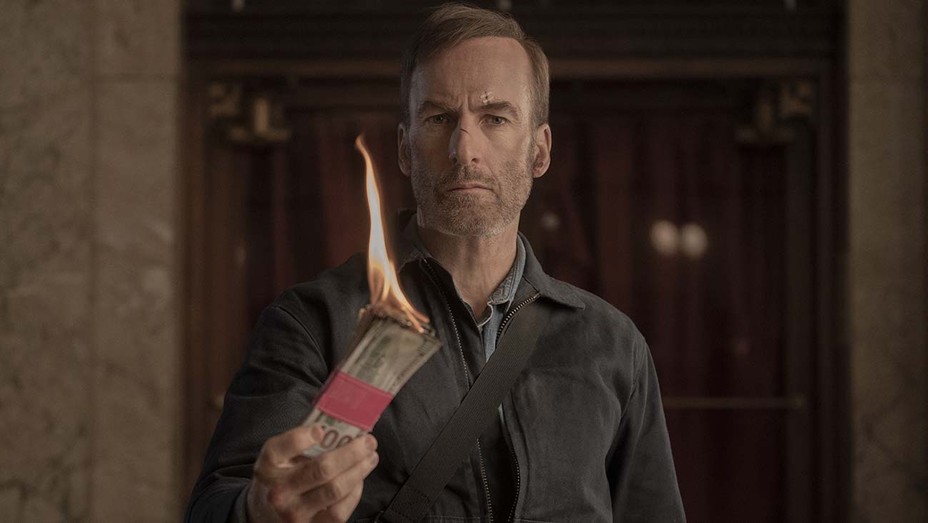 Character archetypes (including the incredibly jovial villain, loved ones as collateral damage, and the supposedly tortured hero) and the cliché of the vengeful hero are subverted. Hutch's anger comes not from people attacking him and his family but from a bungled burglary involving his child's bracelet. It is to hilarious effect because it feels like Kolstad had to let off some steam after his experience in working in action films. There is also a clever running joke about exposition over the backstory of Hutch. It constantly features him trying to explain his reasoning only for those who are listening to end up dying mid-conversation.
Odenkirk is the film's biggest drawcard. Exuding the laconic, loose-lipped charm of Bruce Willis and the iconic snarl of Clint Eastwood under his sharp sense of comedic timing, Odenkirk is fantastic as Hutch. His commitment to the action is commendable as he adapts to the rumble-and-tumble fight choreography like a champ. Through every deep breath, every hit, every slouch, and every throw, Odenkirk makes his struggles in the fight scenes feel amazingly realistic. We also must credit the stunt performers for being such good sports too. They notably feature Alain Moussi (last seen in Jiu Jitsu and the recent Kickboxer films) and Daniel Bernhardt (showing up in many projects such as Birds of Prey, John Wick, Atomic Blonde, and, of course, the Bloodsport sequels).
As for its flaws, the film feels rushed when trying to close the story and some of the supporting characters could have afforded more screen time (particularly Colin Salmon as Hutch's former boss). Considering the taut runtime of little more than ninety minutes, these are minor flaws. Overall though, Nobody is an absolute blast from start to finish. It delivers all the snarky comedy/bloody action one would want and brings a new and amazing action hero into the midst with Bob Odenkirk who is amazing as Hutch. Highly recommended.
Summary: Nobody delivers all the snarky comedy/bloody action one would want and brings a new and amazing action hero into the midst with Bob Odenkirk who is amazing as Hutch.