Blu-ray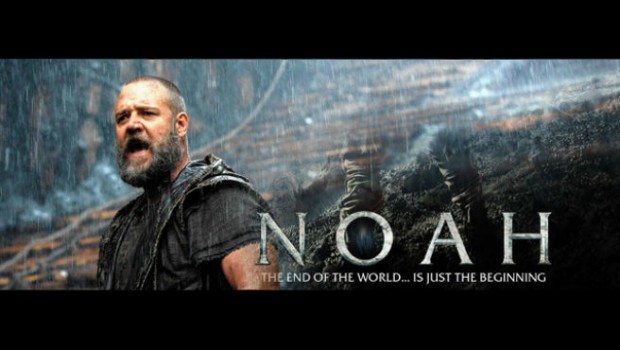 Published on August 24th, 2014 | by admin
Noah Bu-ray Review
Summary: Noah is an enjoyable action adventure that has been flawlessly transferred onto Blur-ray!
Noah
Genre: Action Adventure
Running Time: 138 Minutes
Distributor: Paramount
Rating: M15+
Reviewer: James Wright
I was given the unholy task of watching Darren Aronofsky's (Black Swan) controversial film NOAH on Blu-ray over the weekend and I must admit that I was expecting something of a religious train wreck meets Hollywood. With that said, I'm not religious but I was amused about the condemnation of the film from both mainstream and right wing religious fanatics but even with the Religious annotation, Noah is actually a damn good movie.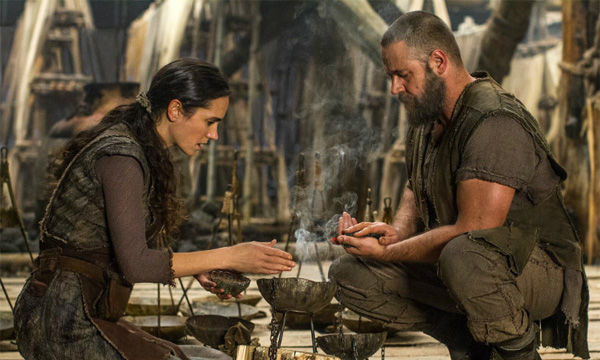 Although this Hollywood blockbuster does take some artistic liberty in telling the story of Noah (Russell Crowe), Aronofsky manages to capture some truly remarkable performances by his talented cast that helps enhance the sometimes clichéd script. Crowe plays this stoic and humble man who has received a message from God that the wicked will be purged from the lands. Noah also receives some powerful visions of the end of the world, especially those sinners who have fallen from grace which leads him to build the ark.
Unfortunately for Noah and his family, Tubal-Cain (Ray Winstone) who happens to be a descendant of Cain (the first man to commit murder) becomes a deadly thorn in our protagonist's side. When Tubal-Cain discovers that Noah is attempting the unthinkable, he intervenes and not only tries to sabotage him but organises a militia to save his people from the impeding hand of God. Besides Crowe and Winstone, Aronofsky also brings together Anthony Hopkins, Emma Watson and Jennifer Connelly who lend their talents well to a rather powerful script.
In terms of plots and without spoiling the film (although most educated people will know how it ends), Noah is split into two sections that include Noah building the ark and dealing with Tubal-Cain and his crazy minions with the second part of the film revolving around Noah and his family aboard the arc itself. It's actually an interesting way of storytelling, especially the characterisation of the last half of the film.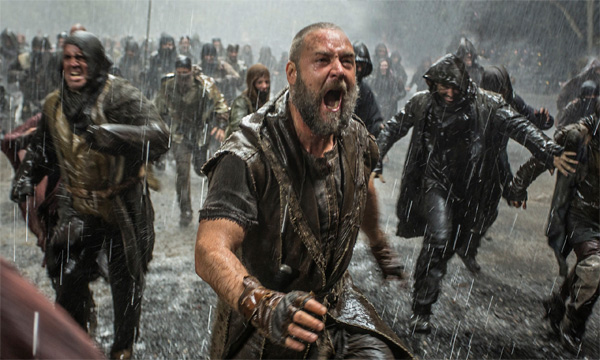 With such a powerful story in Noah of biblical proportions, there are some thoroughly impressive special effects employed in the film which creates this almost life-like experience, especially The Watchers, mythical angels who are giant rock-like creatures and really add to the grandness of this religious epic. Aronofsky also slides in a message about the consequences of what mankind is currently doing to the planet that fortunately doesn't deter from this enjoyable Hollywood blockbuster, especially the ending which is easily one of the best action sequences of the year.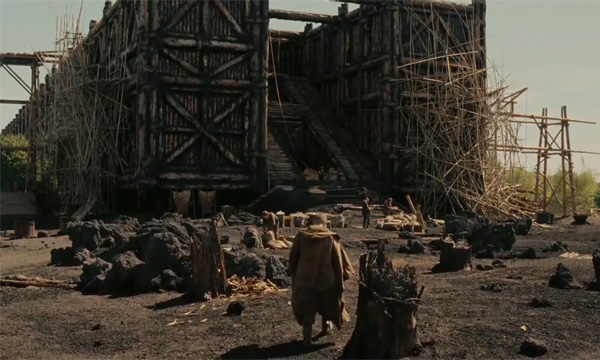 Video, Audio & Special Features
On Blu-ray, Noah boasts some amazing video and audio quality. Images are sharp and colours vibrant which really helps enhance the realistic special effects. Audio booms thanks to the 7.1 DTS-HD soundtrack which provides excellent levels, great dialogue and brilliant use of surround sound. For special features, Noah has a handful of extras that include Iceland: Extreme Beauty (where Noah was filmed), The Ark Exterior: A Battle for 300 Cubits and The Ark Interior: Animal Two by Two which are two great featurettes about the special effects and making of Noah. All three special features are quite informative and enjoyable to watch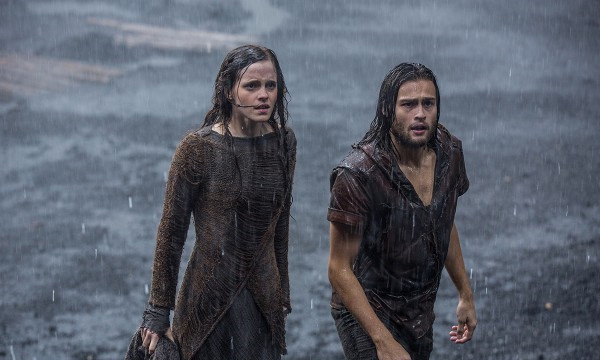 Final Thoughts?
At times Noah feels like a cross between The Lord of the Rings meets Christianity but even with some parallels, the script is strong and Aronofsky successfully brings out the best in his cast and crew which creates a thoroughly entertaining Hollywood blockbuster. There are also a few unexpected twists thrown into the mix that thankfully doesn't make this  the usual Hollywood dreck. Noah is an enjoyable action adventure that has been flawlessly transferred onto Blur-ray!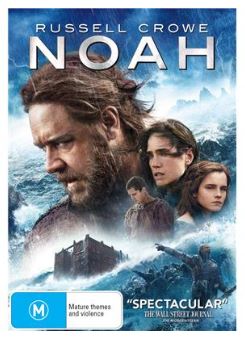 Noah is available on DVD and Blu-ray from the 27th of August