Books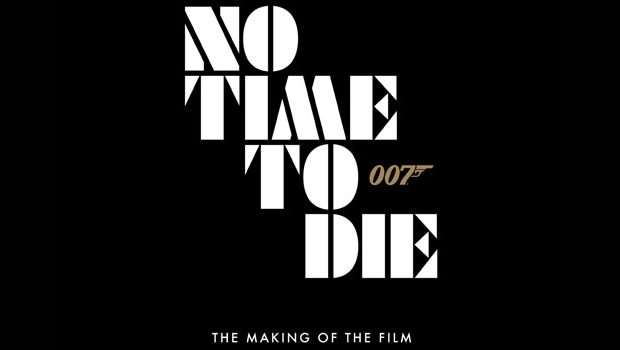 Published on November 12th, 2021 | by James Wright
No Time To Die: The Making of the Film Review
Summary: No Time to Die the Making of the Film is an in-depth look at the one of the best James Bond films to date!
No Time To Die is the 25th James Bond film and last instalment of Daniel Craig's tenure as agent 007, James Bond. Unfortunately due to the pandemic, the film suffered release setbacks but thankfully it's finally at the cinemas in Australia (11/11/2021) and it's definitely been a long time between Martinis… shaken, not stirred.
The story of No Time To Die involves our hero being called back into service from his idyllic and picturesque Jamaican retirement when he receives a message from an old colleague and friend, Felix Leiter (Jeffrey Wright), a CIA operative requesting him to help rescue a kidnapped Russian scientist (David Dencik). While a straight forward rescue mission for Bond (which it never is), he unwittingly becomes involved in a tangled web that sees him pitted against one of his most dangerous villains to date, Safin (Rami Malek) who threatens the very fabric of our current world order and has links to the past of Madelaine Swann (Lea Seydoux). With the stakes so high, Bond is joined by Nomi (Lashana Lynch), another 00 and member of MI6 who may very well be the new "007" in future films.
Over the course of the film his character has morphed and he's become more humane. He's become a more caring person and realises the precious aspects of life
– Barbara Broccoli, producer
Needless to say, it's a classic Bond film with spectacular and over the top action scenes, high tech gadgets courtesy of Q (Ben Whishaw) and a diverse yet interesting cast of characters, including plenty of surprises in the story of this 25th film in the franchise. Furthermore, it is directed by Cary Joji Fukunaga (Beasts of No Nation), with returning cast Ralph Fiennes as M, Naomie Harris as Moneypenny and Rory Kinnear as Tanner. Additional new cast members are Ana de Armas, Dali Benssalah, Lashana Lynch and Billy Magnussen.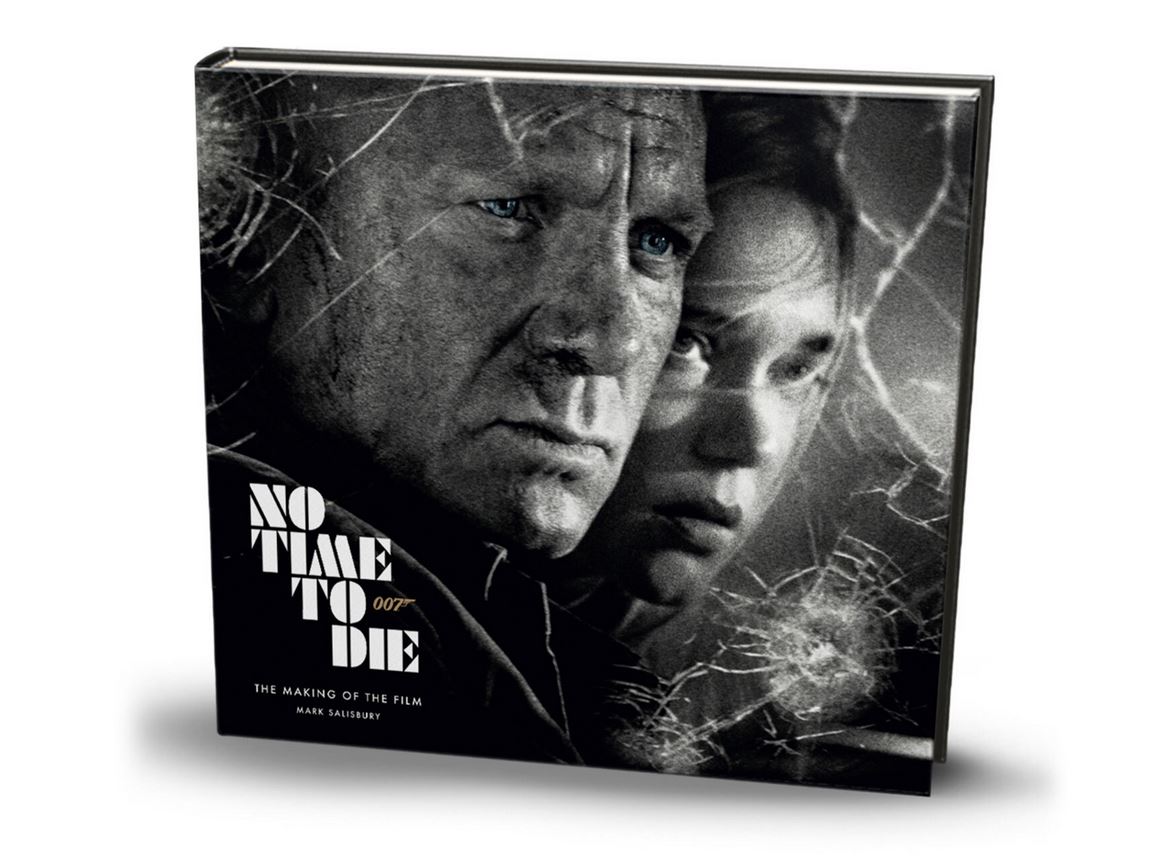 The Review
If you're a fan of James Bond or the action-packed movie, No Time To Die: The Making of the Film makes for the perfect accompaniment that takes you behind the scenes of the film with detailed information and beautifully presented images. The book is also written and collated by New York Times best-selling author Mark Salisbury who is also the former editor of Empire magazine. He is also no stranger to other film books such as Burton on Burton and Prometheus: The Art of Film. As a result, No Time To Die: The Making of the Film is very well presented and written which makes reading the book a treat and the high quality paper stock and crystal clear images really helps draw you from the very first page.
There are a few things from You Only Live Twice that are echoed in here
– Cary Joji Fukunaga
The Book is split into the following sections with interesting foreword from Michael G. Wilson and Barbara Broccoli;
Foreword 006
A Cold and Lonely Place
Pre-credit Sequence
Heracles Hijack
Spiritual Home
Under Cover of Night
Man Down
Made in Britain An Old Foe
Family Matters
Stealth Weapon
Poison Island
Epilogue
Acknowledgements
As this is the last Daniel Craig film, there are plenty of spoilers that we won't spoil here. Needless to say, they are massive to the Bond franchise. However the above images give you a great taste of what's in the book, including story boards, initial art, character bios, scene breakdowns, quotes from key cast and crew plus even 007's famous tuxedo and his new Aston Martin V8. The book goes into great detail on how this film was made, including the motivation from its creators and how they created in my opinion one of the best Bond films in years. As a fan, I loved how the book also touched upon the relationships of our protagonist, including enemies, some familiar and some new.
As a young actress, I looked at Bond Girls like a myth and never thought I could be one, because it was hard to relate to perfection
– Ana de Armas
Final Thoughts?
No Time To Die: The Making of the Film is another beautifully presented book from Titan which is bursting with content and amazing imagery from the film and behind the scenes. Author Mark Salisbury successfully takes on you an insightful journey about the last film of Daniel Craig as James and the 25th film in the series.
Recommended!
No Time To Die: The Making of the Film Book Details
Format: Hardback
Release: Oct 2021
Publisher: Titan Publishing Group
Distributor: Newsouth Books
ISBN: 9781789093599
Pages: 192pp
Dimensions: 273x302mm
Price: AUD$79.99, NZD$89.99