Films
Published on November 18th, 2021 | by Curtis Mayfield
No Time to Die – Film Review
Reviewed by Curtis Mayfield M-H on the 10th of November
Universal Australia presents a film by Cary Joji Fukunaga
Written by Neal Purvis, Robert Wade, Cary Joji Fukunaga, and Phoebe Waller‑Bridge
Produced by Micheal G. Wilson and Barbara Broccoli
Starring: Daniel Craig, Léa Seydoux, Rami Malek, Lashana Lynch, and Jeffrey Wright
Music by Hans Zimmer
Cinematography: Linus Sandgren
Edited by Elliot Graham and Tom Cross
Running Time: 163 minutes
Rating: M
Release Date: the 14th of November 2021
If any fictional character has been given multiple second chances, it is superspy James Bond. Since his onscreen incarnation in the 1960s, the man of mystery has survived crocodile pits, laser beams, and bad movie reviews. No Time to Die was originally set to be released in 2020 but was delayed due to the COVID-19 pandemic. Now Daniel Craig's farewell, marking 15 years as this generation's Bond, has finally hit our screens.
Director Cary Joji Fukunaga (True Detective, Beasts of No Nation) uses his first time captaining a Bond film to give us all the best parts of Bond while rectifying the series worst elements. Fancy cars with gun torrents? You got it! Gadget watches? Sure why not. Funny pun/quips after killing a bad guy? Hell yeah! Female characters being used as sex toys for the main character? Nah we'll leave that behind, and, thankfully, Fukunaga does. No Time to Die achieves all of this while providing one of the best Bond movies since Casino Royale (2006) with a perfect mix of true grit and impossible action. Fukunaga also balances a large cast of characters without bogging down the story.
As the title suggests, the movie is about life's most precious resource, time. James Bond is once again in retirement with his newest (and maybe one true) love Madeleine (Léa Seydoux) who has survived her own encounters with death to be here.
The two live without a care in the world, driving through Italian countryside while they embrace and give each other puppy dog eyes. However, if the recent 007 movies have taught us anything it is that the past will always catch up with our heroes. This time, Madeleine's violent history with a mysterious creeper pushes this movie along.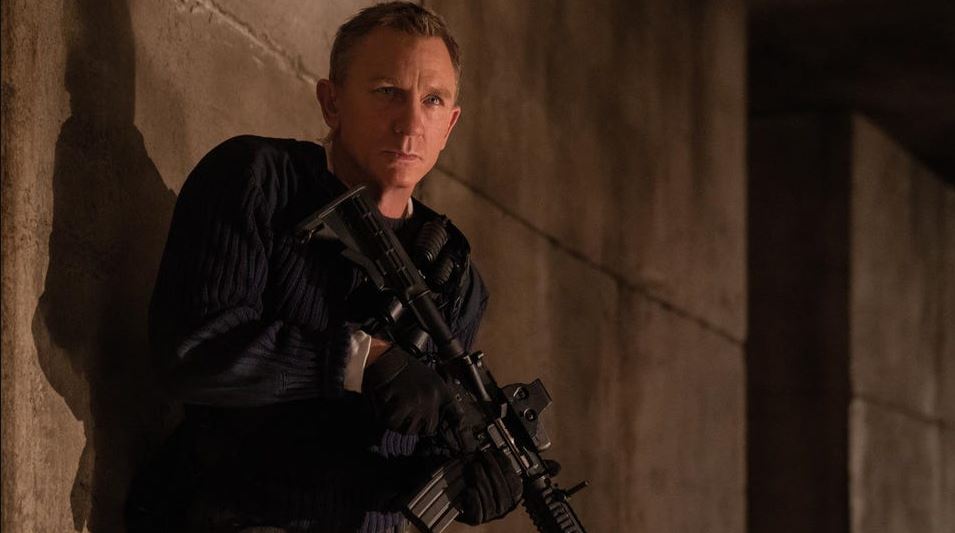 Enter Bond villain Lyutsifer Safin, a soft-spoken Rami Malek who wears an intense white mask to cover his facial scarring. His backstory is interesting but his villainy involves destroying the world with a contagious invisible virus engineered to attack particular DNA strands. It is obvious why Sony decided to delay this until COVID-19 wasn't as scary as it was in 2020. Malek's villain is presented in a familiar way with a cliché world destroying plan, but he still eats up the scenery.
The writer's room must have been full since there are four screenwriters credited, including Phoebe Waller-Bridge (Fleabag). She is why the cast has some well-rounded female characters who aren't there to dote on Bond's suave wankiness.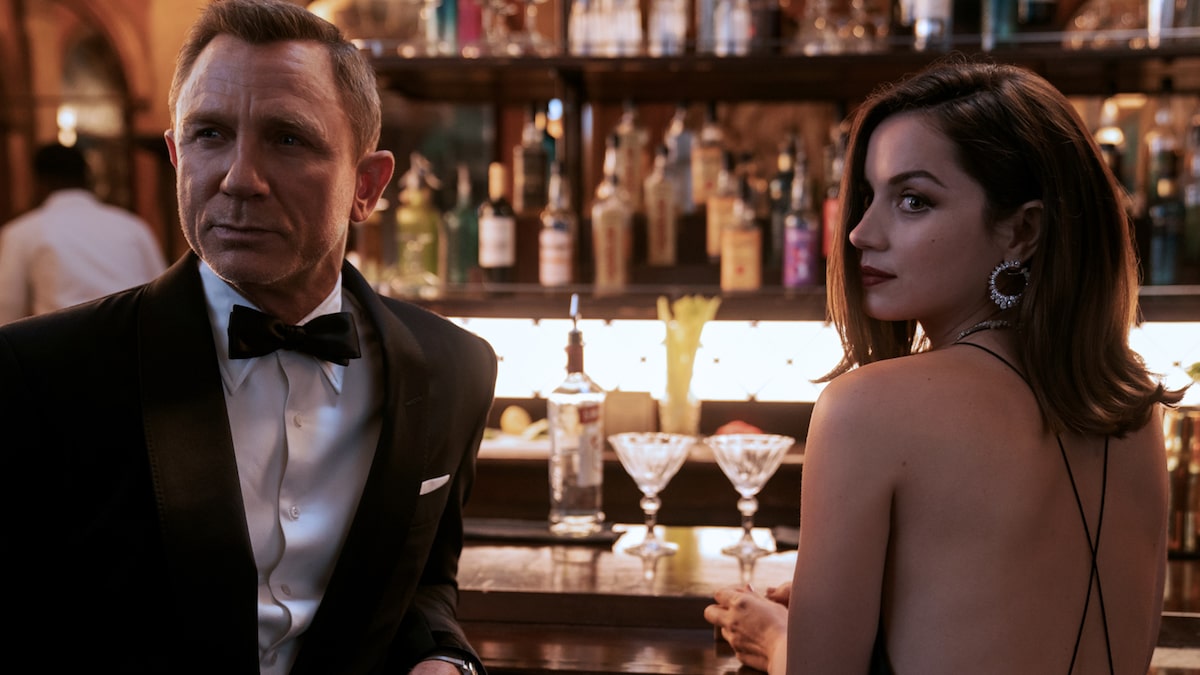 Enter Nomi a.k.a. the new 007 played by the future great Lashana Lynch. Lynch's no-nonsense approach to being the latest 007 is a much needed (and overdue) overhaul of the played-out 'Bond Girl' we've seen come and go over the decades. Instead, Lynch makes her mark as a great spy character and will hopefully be seen in the series in the future. The same can be said of Paloma (Ana de Armas), the endearingly new recruit for the CIA who wears her rookie card on her sleeve and with pride.
'I finished training three weeks ago', she says as she downs a martini before helping Bond a mission. De Armas packs her short role with enough cuteness and malice to balance out the charming character. It is little wonder Paloma is starring in her own spin-off TV show. After Spectre (2015), it seemed like Craig was phoning it in but now he has cheered up and is having a lot of fun during his final ride as Bond.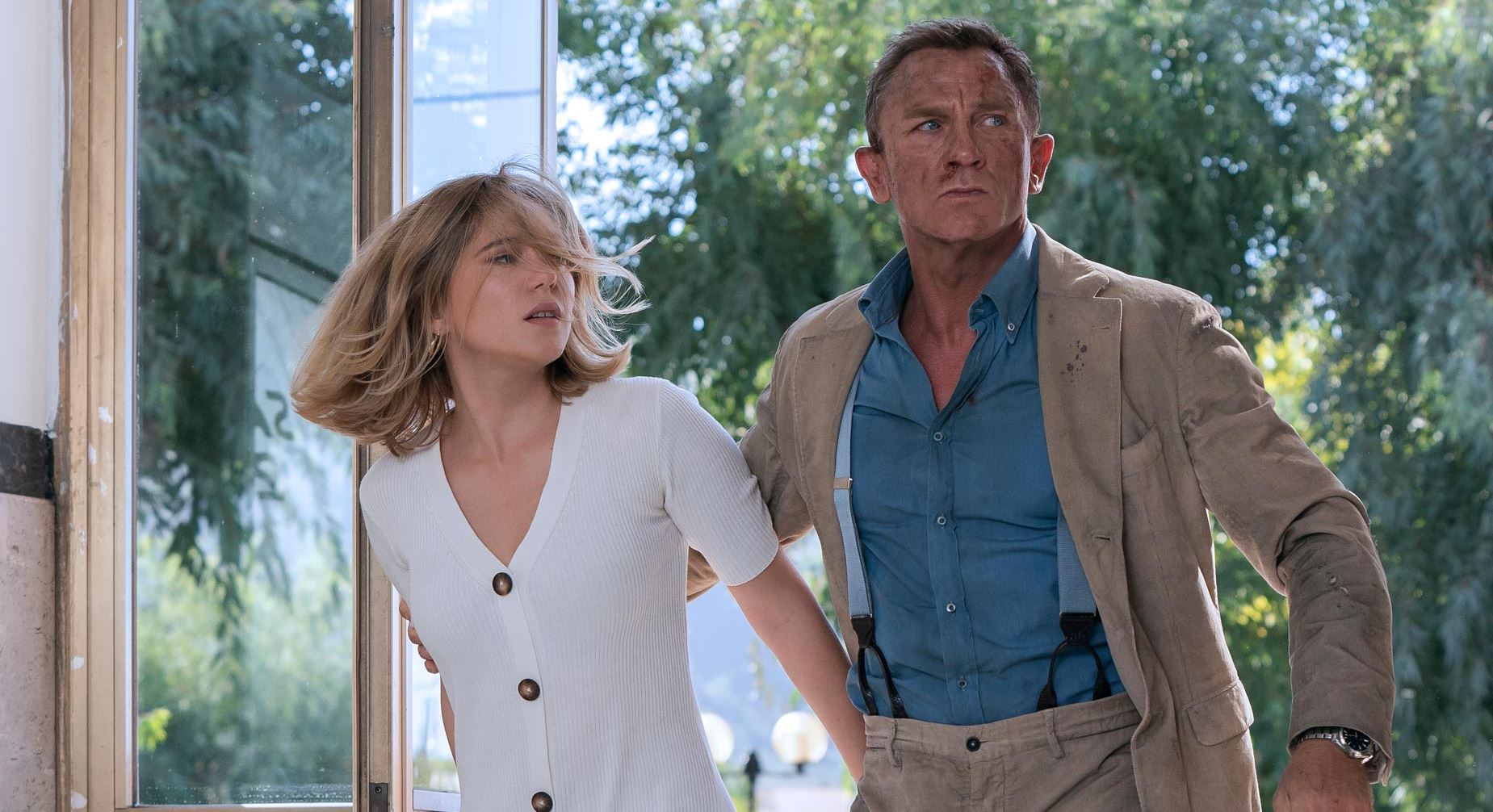 The sound department has also done a fantastic job in allowing the audience to hear what the characters on screen are hearing. Bond's earpiece crackles as we follow him into a deep covert mission. The practical effects that we've seen in previous Daniel Craig Bond movies are few and far between here, which unfortunately detracts from the action set pieces and the beautiful cinematography. Nonetheless, Daniel Craig can still rest easy knowing he's given the world one last great Bond.
Summary: Daniel Craig can still rest easy knowing he's given the world one last great Bond.