Comics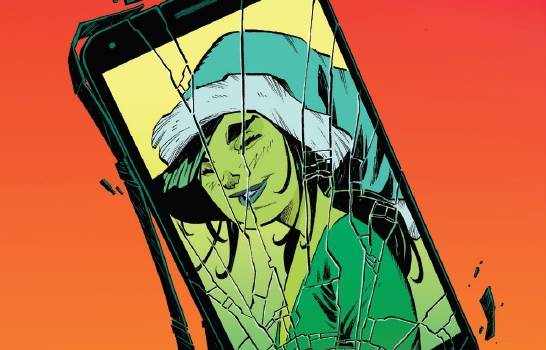 Published on December 13th, 2017 | by Lyla Saudi
No.1 With A Bullet Issue #2 Comic Book Review
Summary: Words are fleeting, but the internet is forever.
From behind the computer to the car. From across the state to the street. From outside the door to inside the house. The No.1 Fan draws near. Meanwhile, Nash Huang, learns what the other side of 140 characters feels like as she picks up the pieces to a life post-privacy in No.1 With A Bullet, written by Jacob Semahn, illustrated by Jorge Corona, and with colours by Jen Hickman.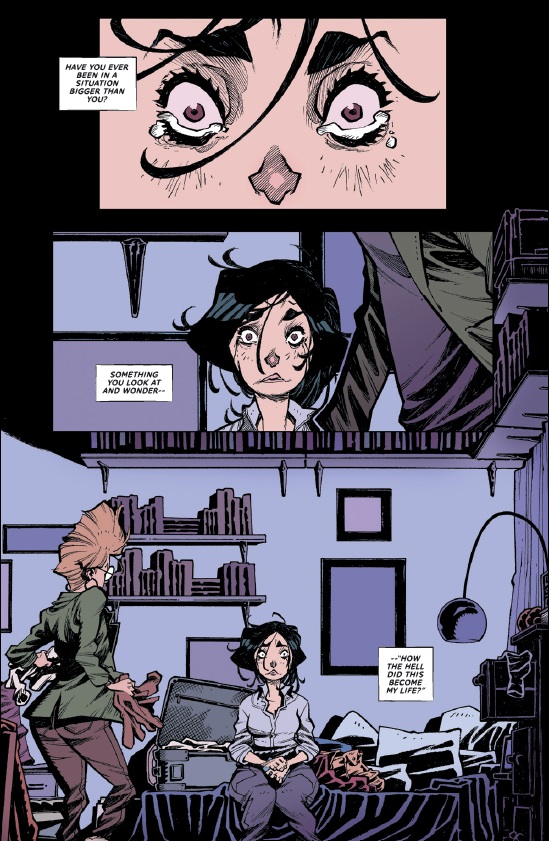 It has only been a few days since the non-consensual sex tape was leaked online for the world to see. Since then her girlfriend left her, her career is practically non-existent, and her boss is refusing to admit any responsibility for fear of a lawsuit. With the cyber bullies and paparazzi feeding off her exploitation, Nash has hit a new low because she isn't seen as the victim anymore, she is seen as the problem.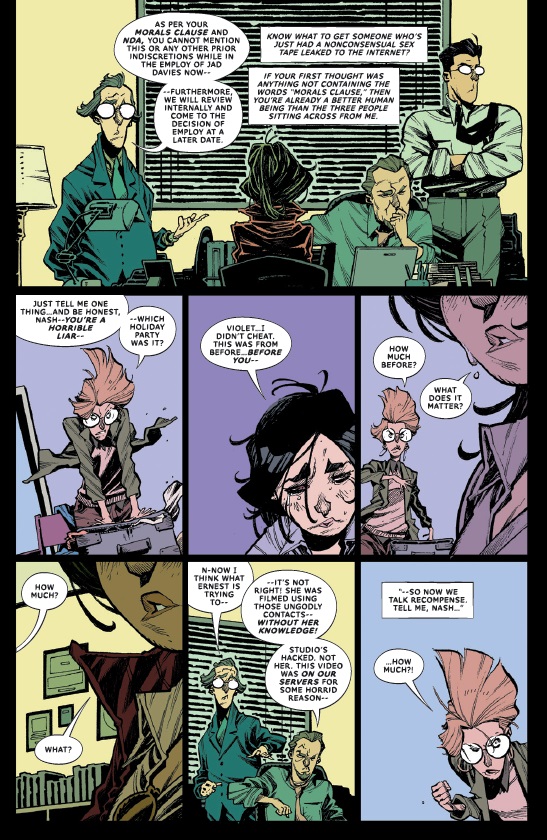 Writing & Artwork
I am amazed at how well the artwork, colours and writing work so well together. The focus in this issue is on Nash and the unravelling of her life shown through witty dialogue, split scene panels, and a mix of creepy and vibrant colour palettes. My favourite elements in this issue were the ease of developing a personal attachment to the main character, the snippets of the stalker that gave you the sense that danger is always lurking in the background, and the references to how simple words/comments can play a huge affect on someone's vulnerability. It is a very well put together story with quiet but strong moral messages.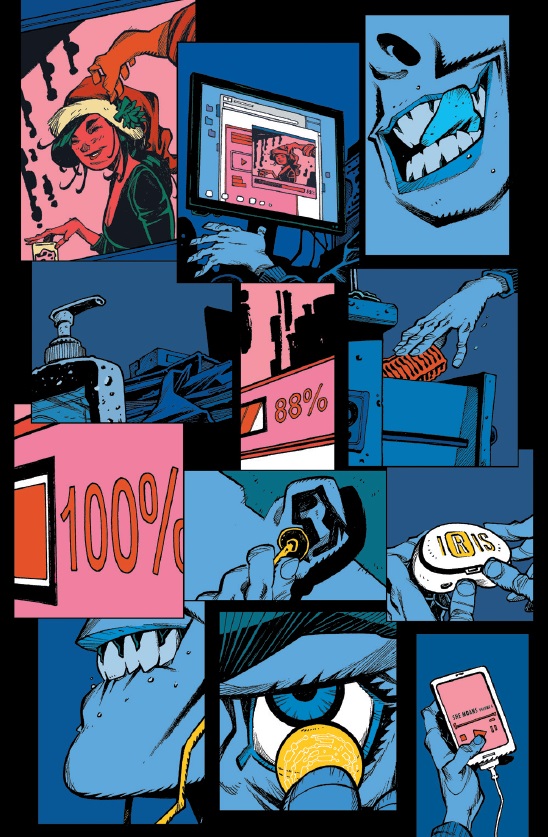 Final Thoughts?
I am starting to become a No.1 Fan of this series, especially after reading this issue. It is fun, engaging, and shows you glimpses into the world of cyber bullying and privacy limitations. It is definitely not one to miss so make sure you get your hands on a copy today!
Comic Details
Title: No.1 With A Bullet
Issue: #2
Publisher: Image Comics
Author: Jacob Semahn
Artist: Jorge Corona
Colourist: Jen Hickman
Published: December, 2017