Comics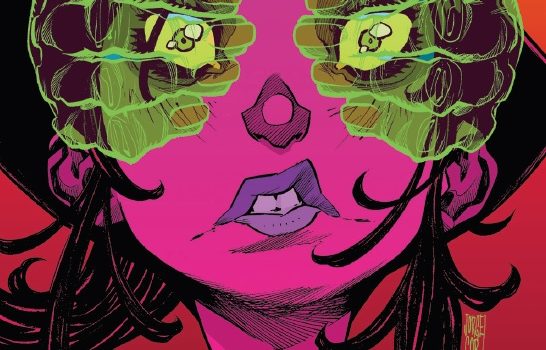 Published on November 15th, 2017 | by Lyla Saudi
No.1 With a Bullet #1 Comic Book Review
Summary: Is technology helping us or hurting us?
Nash Huang is at the top of her game. Her social media is strong, her variety television show segments are a hit, and she's in complete love with her girlfriend.  But when the latest advancement in augmented technologies is about to hit the market, Nash's life becomes personally invaded… and that is exactly when the bodies start to pile up and the terror begins in No.1 With a Bullet, a futuristic thriller written by Jacob Semahn and illustrated by Jorge Corona.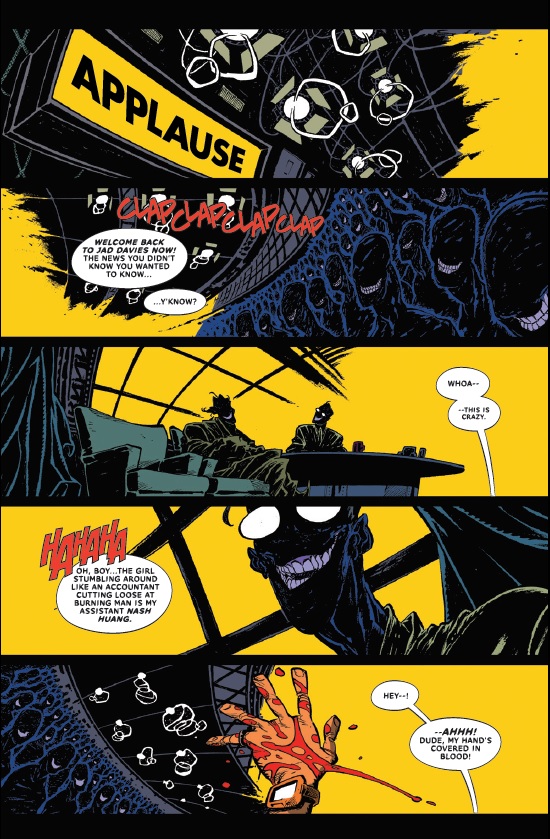 The iRis Shutter contact lens is the latest leap forward in technological progress. It not only plays video or augments reality but it also records footage so that the wearer can essentially record, replay, and relive their lives. But what happens when your private footage falls into the hands of a creepy super fan? How far would you go to save your reputation? Well, for Nash Huang it's all too real as one of her leaked sex tapes has gone viral… and the whole online world is waiting to see what she does.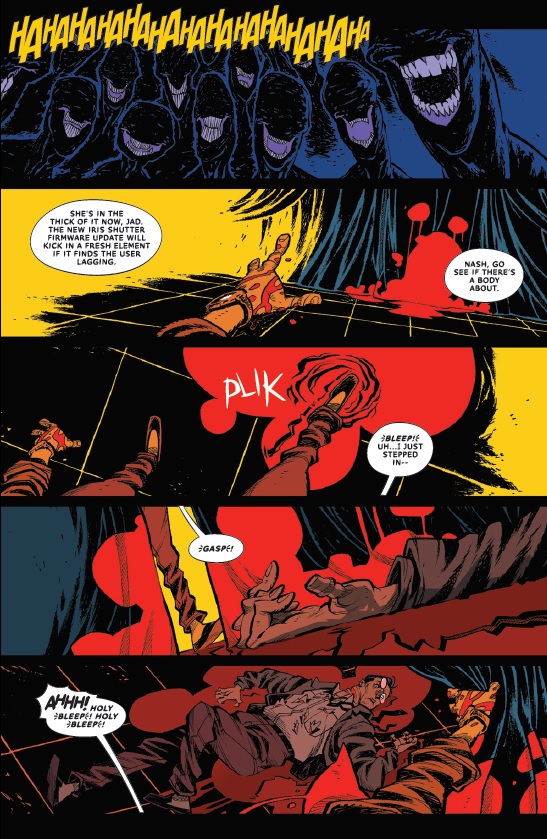 Writing & Artwork
No.1 With A Bullet 's script is very well written and even more scarily realistic. From the moment you turn the first page you will find yourself engaged in witty banter, current real-life topics such as victim blaming and online bullying, and beautiful artwork that flushes out the story perfectly. Not to mention that (in real life) Sony have actually filed with the U.S Patent Office for contacts that record video! The illustrations and page layout range from simple to chaotic (and creepy) depending on the nature of the scene and the dark colour pallete with pops of colour (and a whole lot of blood) work harmoniously together.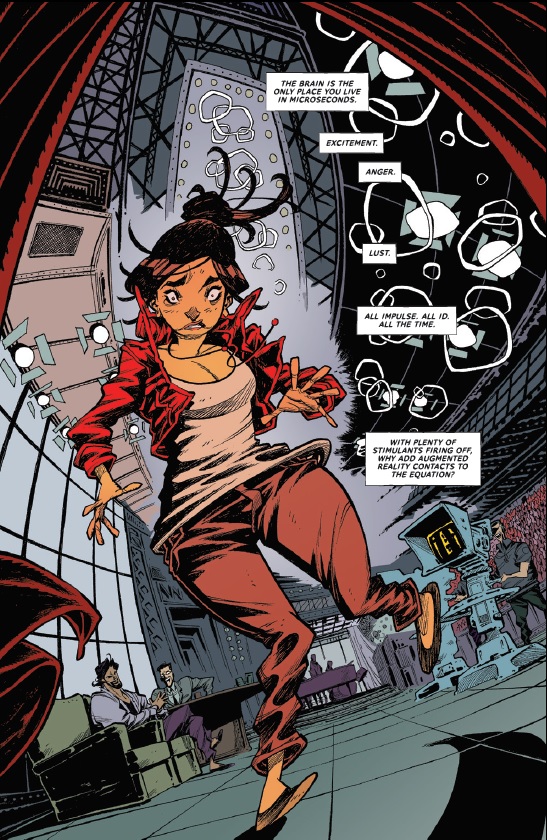 Final Thoughts?
I enjoyed how this issue touched on elements that are relatable to a lot of current modern day situations. Not sure which direction the series will head in as the main focus was on the development of Nash's character (with a side of dead stalker) but I can't wait to get my hands on issue #2!
Comic Details
Title: No. 1 With a Bullet
Issue: #1
Publisher: Image Comics
Author: Jacob Semahn
Artist: Jorge Corona
Genre: Thriller
Released: 1st November, 2017
Genre: Thriller